1. Tame Impala, "Let It Happen"
Tame Impala's Kevin Parker trades in mantras—I know I gotta be above it now, It feels like we only go backwards—and the first single from the band's third album is an endlessly unspooling eight-minute zen koan. Let it happen, let it happen, Parker intones over a stuttering synth and pronounced drumbeat that sounds like the closest Tame Impala have come to making proper dance music. Then, things get really weird: there's some anthemic fanfare, the beat skips like a broken CD player, and before you know it there's dirty T. Rex guitar and Parker's voice returning in layers that form a sonic Mobius strip. The result is something like James Murphy and Daft Punk teaming up to cover ELO—and it's also ineffably, perfectly Tame Impala, another brain-twisting gem from one of the decade's most important rock bands. — Larry Fitzmaurice
1. Tame Impala, "Let It Happen"
If the new missive Grimes dropped from the sky this week is at all indicative of the thousand-gig pileup of unreleased music she allegedly has lying around, then she's more than likely sitting on some dreamy pop gold. "REALiTi" definitely has an unfinished quality, but it's also one of the more immediately memorable songs she's released to date. Its fractured, demo-like state feels important; we're not just peeking into Claire Boucher's hard drive—we're seeing her whole secret world. — Patrick D. McDermott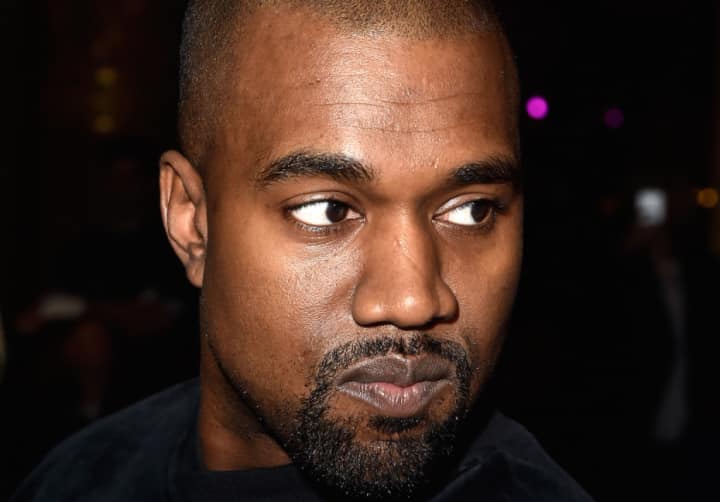 Last season on Keeping Up With The Kardashians, Kim stepped into her Givenchy wedding dress and fastened her veil while a never-before-heard Kanye West song played in the background. This week, the full song—which has since been dubbed "Awesome," for obvious reasons—found it's way onto the internet. It's a spare and heavily Auto-tuned paean to his wife that includes sweeping romantic statements such as I hope you're ready for tonight, I'm gonna cook, you'll be dessert. The best part is the third act, though, when Kanye mixes it up and sings I'm also awesome. That Kanye, so full of surprises. — Zara Golden
4. M.I.A., "Can See Can Do"
On "Can See Can Do," M.I.A. does what M.I.A. does best, offering the critical and self-aware mélange of politics and partying that has earned her an equal amount of love and hate over the decade-long span of her career. You may get lost in the wobbly bass and intensely danceable beat, but then a single lyric—like, Some people see planes / Some people see drones—will remind you to stay woke. — Rawiya Kameir
4. M.I.A., "Can See Can Do"
5. Hiatus Kaiyote,"Breathing Underwater"
Melbourne outfit Hiatus Kaiyote make inventive jazz fusion that doesn't immediately hit the snooze button. They've got the chops to channel Stevie without feeling like a tribute band, offering a new perspective on old progression, and female lead Nai Palm is accessible enough for uniformed entry points. "Breathing Underwater" feels like pop but plays like soul, and this week we're good with both. — Matthew Trammell
5. Hiatus Kaiyote,"Breathing Underwater"
Just in time for prom season, Shura delivers a twinkling, handclap-dotted slow jam strong enough to potentially bring John Hughes back from the dead. You don't need to be in an embrace to appreciate the bliss of "2Shy," though: Headphones on, got a cigarette rolled, she sings, and that honestly sounds like the perfect way to enjoy this one. — Larry Fitzmaurice
7. Heems f. Dev Hynes, ""Home"
This week Heems released his first proper LP, Eat Pray Thug. While the Dev Hynes-featuring "Home" isn't exactly representative of the album's overall vibe, it's a brutal recollection of a toxic relationship and a necessary breakup. It hurts to listen to—but there's also a mention of "Ignition (Remix)," so it's not all doom and gloom. — Zara Golden
7. Heems f. Dev Hynes, ""Home"
8. Samo Sound Boy, "You Come For Me"
The second single from Samo Sound Boy's debut solo album Begging Please, is a prime cut from the type of punchy, analog electronics that he's made a name for himself with. The gospel vocal sample sounds effortless over the manic hi-hats and super-sequenced snares, and the whole thing resolves in a fluttery synthesized ambience that tugs at your heartstrings. — Noah Yoo
8. Samo Sound Boy, "You Come For Me"
9. CDM Deejays, "Kima 2015"
CDM Deejays make batida, a style of music produced in Portuguese housing projects by African emigrants, open-endedly drawing on a wide range of African rhythms. They uploaded "Kimba 2015" to Soundcloud this week, and it's a banger. Starting with a fierce rave stab over spare ambient synths, it's amazing to hear how they build and flip the rhythm through a series of complex grooves: back and forth, expanding and contracting. — Alexander Iadarola
9. CDM Deejays, "Kima 2015"
10. Stormzy, "Know Me From"
Boy Better Know affiliate Stormzy has been bubbling over the past year but "Know Me From," the equally aggressive and hilarious single he's been teasing for a couple of months, is the roadman anthem that will likely get him the chart traction he deserves. The hyper-referential track calls out 15 years worth of grime history, but squarely positions the 21-year-old as the genre's undeniable man of the moment. — Rawiya Kameir
10. Stormzy, "Know Me From"
11. Tessela, "Bottom Out"
Tessela's made a name for himself with smash-and-bash jungle breaks, but on his new single for Dutch institution R&S, the UK producer turns his formula inside out, crafting a sneaky bed of pitter-patter percussion that sounds almost ominously spare. Hi-hats enter and exit like drunk party guests, and a warning-sound synth enters every 20 seconds or so, because this dude likes to keep you on your toes. — Larry Fitzmaurice
11. Tessela, "Bottom Out"
12. Eskimeaux, "Broken Necks"
A couple weeks ago, Eskimeaux played a show in Brooklyn with Teen Suicide and Alex G. Alex was leaning against the wall during Eskimeaux's opening set when someone—a friend, a fan, maybe both—asked him to step outside for a smoke just as the band started playing "Broken Necks," a quietly anthemic song about friendship from their forthcoming album. The melody is crisp and catchy, and the quirky lyrics aren't overly precious; the hook is about a neck breaking, after all. "I'll go out after this song, man," Alex G said to the dude. "This song's really good." — Patrick D. McDermott
12. Eskimeaux, "Broken Necks"