After letting his music do all the talking for two years, OVO singer and producer PARTYNEXTDOOR gave The FADER his first-ever interview, for the cover of this year's Photo Issue. Between captivating sets on his tour, here's everything we found out.
1. He's only 21 years old.
He was born on July 3, 1993 in the Toronto suburb of Mississauga, Canada.


2. Party's real name is Jahron Anthony Brathwraite.
3. He used to record under the name Jahron B.
That's an abbreviation of his birth name.


4. He left home for Los Angeles before he was even legal.
After 17-year-old Party was discovered on MySpace, he left Canada for L.A. There, his manager paid for nearly all of his living expenses, with his mom occasionally chipping in for groceries. Party says that his old management has now been reimbursed on their investment, "times two."


5. He signed his first deal as a songwriter at age 18.
Party signed a publishing deal with Warner/Chappell in 2012. He wrote songs for other artists and even submitted some to Justin Bieber, but those didn't get recorded.


6. There's an unauthorized compilation of demos he made floating around on the internet, called The Jahron B. Collection.
The Jahron B. Collection is an unofficial mixtape of songs that Party worked on while using the Jahron B. moniker, including unreleased demos and covers of artists like Michael Jackson and Aaliyah.


7. He once wrote a song for his unborn child.
One of the demos featured on the Jahron B. collection, unofficially called "Daughters," details a drug-fueled one-night stand that led to a child's conception. "All those things happened. She just never gave birth to the child," Party said. "And if she didn't take those steps to no longer be pregnant, that's what I would have to be saying."


8. He maintains a loose paleo diet.
Party shed pounds after adopting a relaxed version of paleo eating around 2012.
9. And says smoking weed changed his approach to music.
Party was initially wary of smoking weed because of his desire to be in control, but once a friend convinced him to try it one day his outlook on music changed. He "outgrew" songwriting for others and realized that his music was too personal to sell to anyone else. "As soon as I smoked weed, that's when I started writing like that," he said.


10. He took the name PARTYNEXTDOOR from a preset in FL Studio.
Party's moniker originates from a preset called "Party Next Door" in the Fruity Filter plugin that comes with the FL Studio digital audio workstation. Party says that, at the time, he thought the preset "sounded closest to whichever one [OVO producer] '40' used."


11. Boi-1da introduced Party's music to the OVO crew.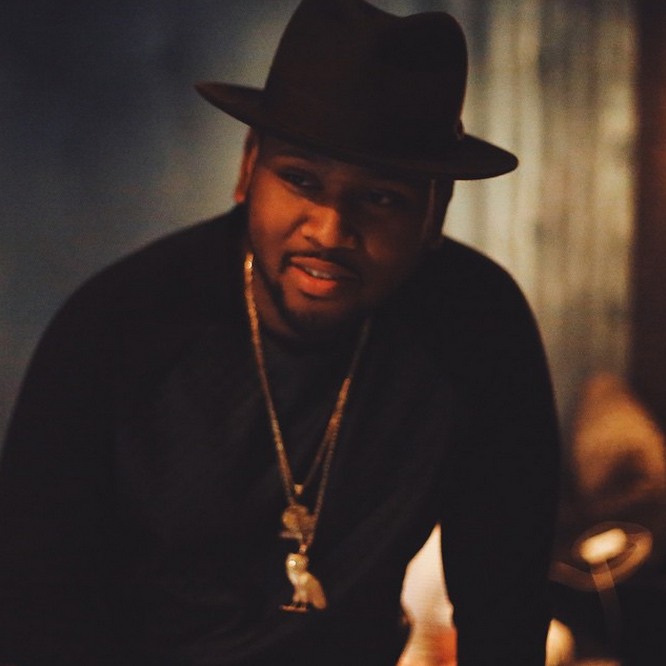 OVO co-founder Oliver El-Khatib told FADER the story of how Boi-1da hit his inbox with Party's music, out of nowhere and using an email address that Oliver didn't recognize. After asking to hear more—"Because that's how I gauge how consistent it is. Is it two flukes? Or is this like a sound, is this cohesive?"—Oliver started playing Party's tunes for 40 and Drake. And the rest is history.
12. He does everything himself. Like, everything.
Oliver El-Khatib said: "He's the rare breed that writes, produces, engineers, performs, sings - all in one artist. He's pulling all of the strings, he's doing everything, so you hear his final production exactly the way he envisions it. That is a privilege for any artist. You look at the other artists that are able to manipulate like that, and it's Kanye West."
13. He doesn't love being compared to fellow Toronto native The Weeknd.
"People throw that [Weeknd comparison] over me because I came at a time where people assumed I was there to fill a void," Party said, alluding to The Weeknd's departure from the OVO fold in 2012. Party doesn't feel like he's defined by a brooding musical aesthetic. "A lot of things that came out of Toronto were darker at the time," he said. "But me? I'm all about colors."


14. He's avoided press for years, but doesn't identify as "mysterious."
Party: "I would never call myself mysterious. The word I use is 'private.' I'm not hiding from pictures. I just don't want to live in this fantasy where I act like everybody cares, and then I look like a jackass with someone filming me in the airport."


15. At meet and greets, he's got a no-selfie rule.
After photos he took with a fan in Miami got him posted up on gossip blog Baller Alert, along with a completely fabricated relationship tale, Party has a no-selfie policy.


16. You can expect new PARTYNEXTDOOR music this year, but not until the summer.
Party was planning on dropping an EP this spring, but he ended up gifting three of the songs that he wrote for the project to Drake. While he's intermittently working on beats on the road, he's going to wait on recording until he's done touring and can entirely focus.
17. He keeps "dark hours" on tour.
While traveling, Party carves out time to spend alone. His tour manager referred to this time, during which he may make music or just take a nap, as "dark hours."