Last night, Beyoncé showed up to the annual Met Gala wearing a glorious side ponytail and a barely-there, crystal studded gown by Givenchy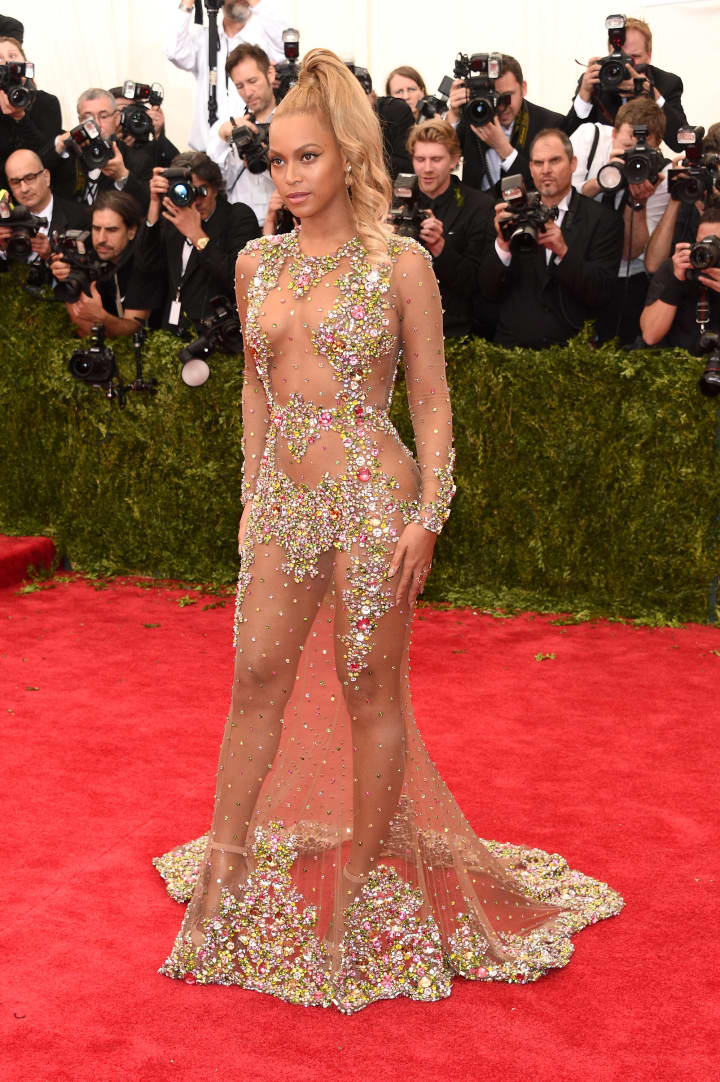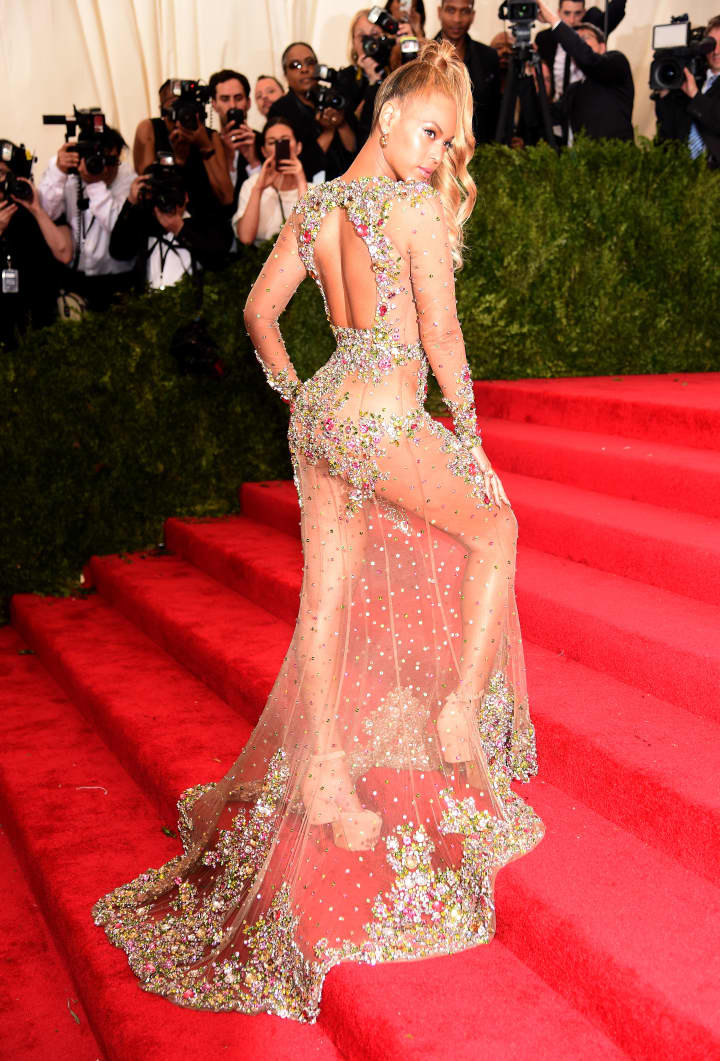 It was a truly gorgeous gown. So stunning, that even Jay Z seemed awestruck when Bey stunted on the red carpet.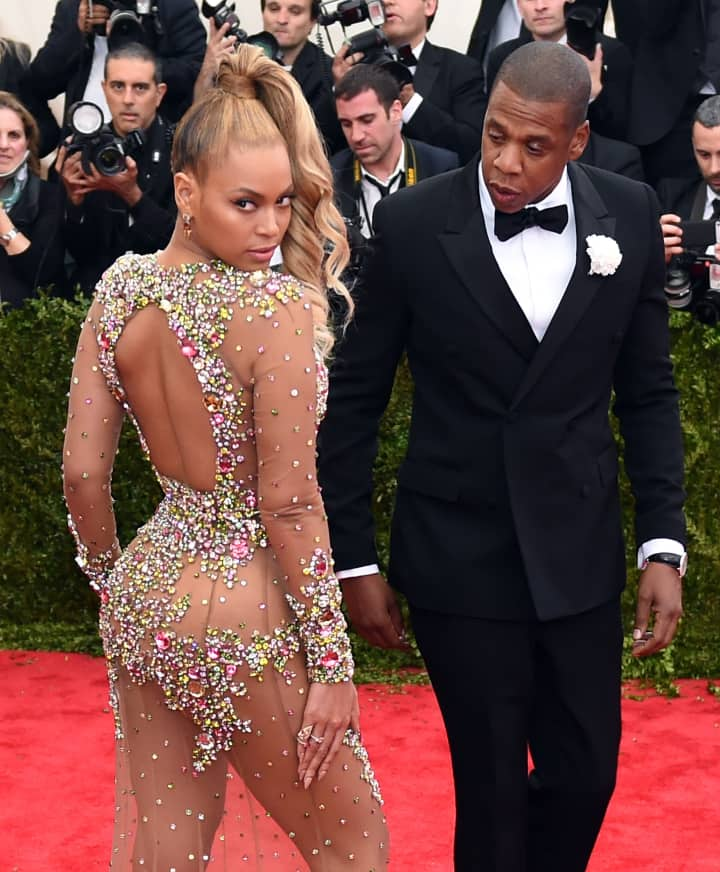 But while the internet was slandering Kim Kardashian for ripping off Beyoncé's Met Ball look from 2012, one-hit wonder and oral sex enthusiast Khia was busy presenting receipts and claiming her spot as the true muse of Beyonce's glittery look. Khia took to her Facebook page to share the similarities between her and Beyoncé's outfits—embellished sheer gown and high side pony—and, in the spirit of sisterhood, offer to collab and "pop pussies" together.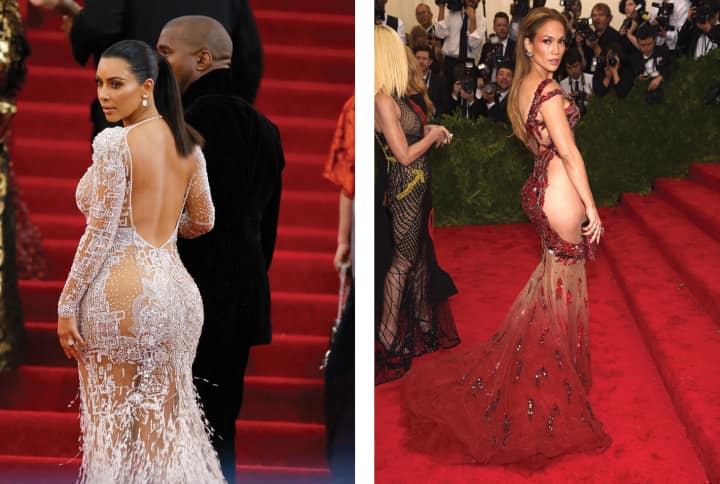 But truthfully all of these ladies can thank designer Riccardo Tisci, whose fall and spring 2011 couture collections continue spawned the embellished, barely-there gown trend.