Here's How Twitter Is Honoring Notorious B.I.G.'s Birthday
The most-tweeted lyrics and photos.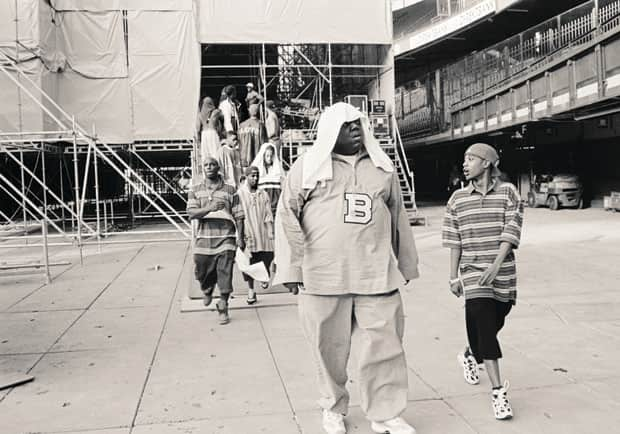 Notorious B.I.G. aka Christopher George Latore Wallace was born 43 years ago today, a fact that Twitter is fully aware of. Biggie was honored in all kinds of ways on the social platform, from fans who dug out vintage photos to those that remembered him through his verses. Here are the most popular odes to the rapper—scroll through his most-tweeted lyrics and photos and revisit The FADER's icon issue on the legendary MC.
"Juicy"
1. It's all good baby baby
2. If you don't know now you know nigga
3. Damn right I like the life I live
4. Birthdays was the worst days
5. Born sinner the opposite of a winner
"Hypnotize"
1. Sicker than your average
2. Biggie Biggie Biggie cant you see sometimes your words just hypnotize me
3. Your crew run run run
4. And I just love your flashy ways
5. My Detroit players
"Big Poppa"
1. I love it when you call me big poppa
2. To all the ladies in the place with style and grace
3. Believe me sweetie I got enough to feed the needy
4. Tell your friends to get with my friends And we can be friends
5. Soon as he buy that wine, I just creep up from behind
"Mo Money Mo Problems"
1. Who hot who not?
2. Stay humble stay low
3. I got the dough
4. My team supreme stay clean
5. I don't know what they want from me
"Ten Crack Commandments"
1. There's rules to this shit, I wrote me a manual
2. It's the ten crack commandments
3. Don't you know Bad Boys move in silence and violence
4. Number 3 never trust nobody
5. Cause you know the cheddar breed jealousy