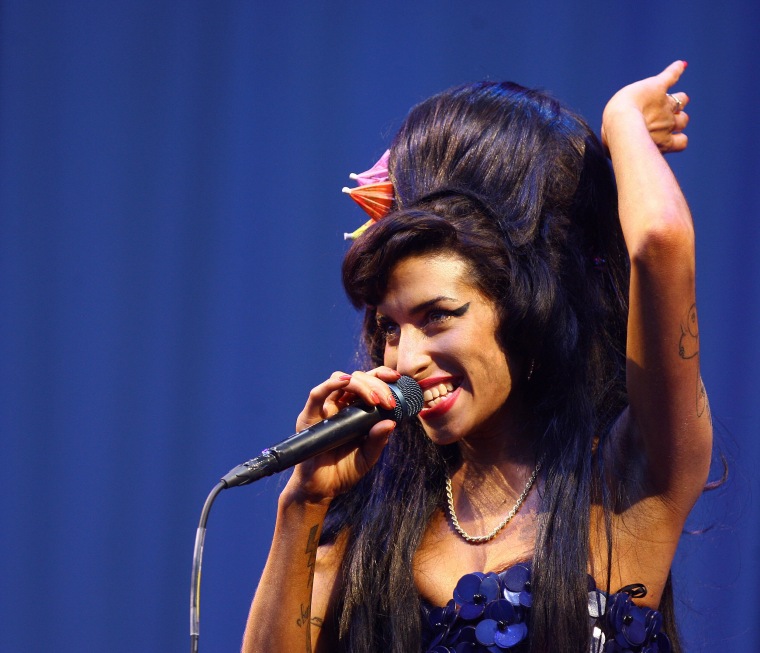 Last week's Billboard cover story offered an in-depth look at Amy Winehouse before Asif Kapadia's documentary on the singer opens this Friday in New York and L.A. One of the story's surprising revelations: Winehouse had enough material for a third album when she died. "She probably finished the writing process a few weeks before she passed," Salaam Remi told Billboard. "As far as I could see, we had 14 songs. Whatever needed to happen, it was right there."
In the age of endless posthumous releases—see Tupac's extensive post-death discography, or the recently released Michael Jackson album—these 14 drafts seem designated for certain release. Standard practice would dictate that a team of star producers—like Winehouse-affiliates Remi and Mark Ronson—would touch up and flesh out the demos she left behind and then release them. Technology is so good now you can barely tell these songs have been put together in a different way: Jackson's "Love Never Felt So Good"—the album version, not the terrible single version with Justin Timberlake—was expertly constructed so that it sounded like it might have been on Jackson's 1979 album Off The Wall. The only hint that the track was more modern was in the beat, which was a bit too heavy for 30 years ago.
But there's not going to be any posthumous Winehouse album, because David Joseph, currently chairman/CEO of Universal Music U.K. destroyed the demos. He portrayed this as a heroic act to Billboard, declaring, "It was a moral thing. Taking a stem or a vocal is not something that would ever happen on my watch. It now can't happen on anyone else's."
Watch Amy Winehouse's interview with FADER TV below.