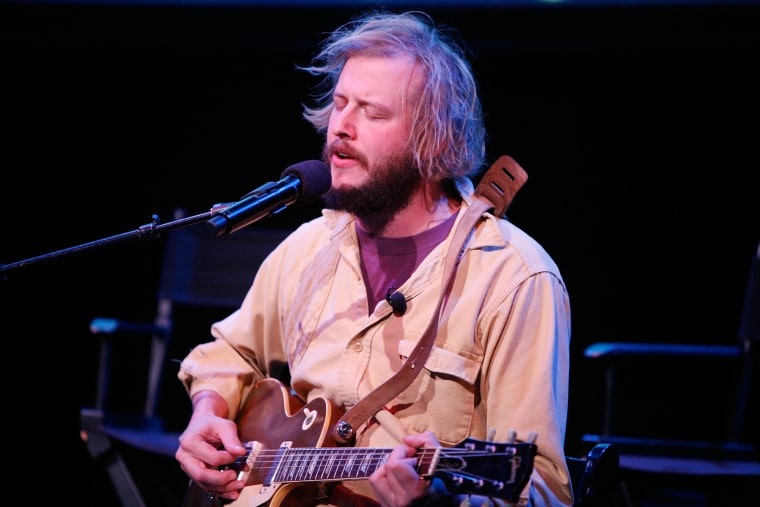 It's been a long four years since Bon Iver's self-titled album was released, but, sadly, it will still be a while for the follow-up. In a new interview with Grantland, frontman Justin Vernon dropped the news that he's in no rush to release another album with the band. "As far as putting a record together, I don't really know what's happening. We don't have any plans. We're not being secretive — we just don't have any plans," Vernon said.
Instead, Vernon has tunnel vision for their upcoming show at his Eaux Claires Music Festival in Wisconsin this weekend. "It's just about, 'Play the show and put all of our energy into one show' — for once in my life, let's just play one f—king show and care just about this one show for a goddamn change," he said.
Another reason Vernon isn't in a rush to release the next Bon Iver album is that he's enjoying time away from the spotlight. "I think we made a few mistakes as far as letting it, they, them, the world, the pressures, the pattern, the subscribed thing kind of spoil certain aspects of it — i.e., enjoying playing music," he added. "I definitely care about the Bon Iver thing a lot, but it's kind of my thing and there's only so much time you can spend with yourself before you just become an asshole." For now, revisit Bon Iver's 2011 FADER cover story.