Everyone loves Beyoncé for a lot of reasons—her addicting music, her fight for feminism, her charitableness, her stunning beauty, her fabulous lifestyle, etc. We'd like to think that her impeccable style is somewhere near the very top of that list. Whether she's striking a pose on the red carpet or jet setting on a vacay with Jay Z, this woman has always known how to make a statement.
In celebration of Bey's 34th birthday, we rounded up 16 of her most iconic looks. The flashback begins in 1998 when she was merely 1/4th of Destiny's Child; a moment in history that is gone, but never forgotten in our hearts. But in 2015, Beyoncé proved that she is a fashion leader, appearing on the cover of Vogue's iconic September issue.
Overall, this Tommy Hilfiger get-up from 1998 is 10/10.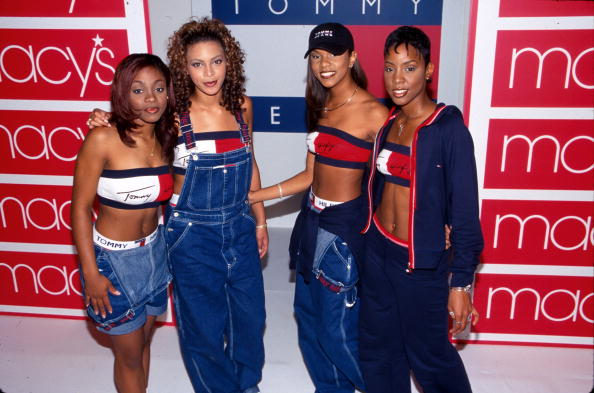 Looking like a queen at the launch of her 2BHAPPY jewelry line in 2010.