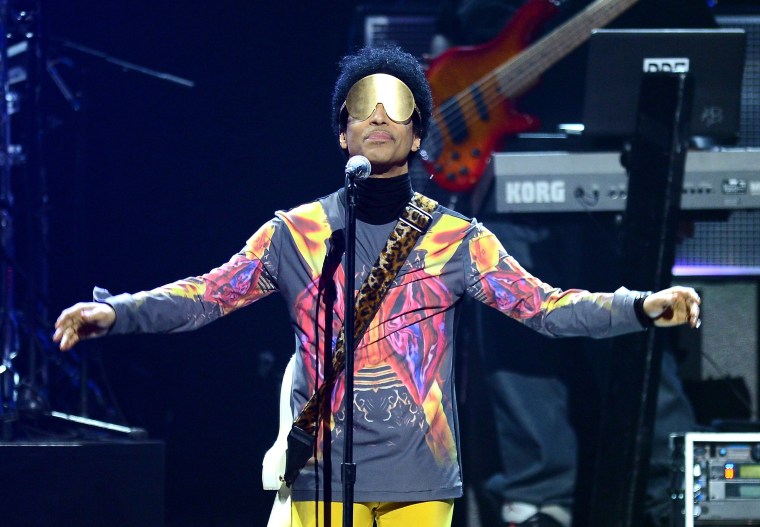 As promised, Prince's latest full-length arrived today as a Tidal exclusive. The project contains 11 tracks and includes features from Rita Ora, Lianne La Havas, Judith Hill, and Curly Fryz. Previously, Prince shared "Hardrocklover" and a new version of "This Could B Us." The peppy, uptempo "Fallinlove2nite" appeared on an episode of The New Girl in 2014.
While the star recently made "Stare" available on Spotify, that song did not make it on to HITNRUN (Phase One). According to Rolling Stone, that song is the first "Purple Pick of the Week:" Prince will unveil a fresh previously-unreleased track from his legendary vaults every seven days. Like HitNRun, these songs will be exclusively hosted on Tidal.
Tidal users can listen here.