Meet Visionist, The U.K. Producer Looking Mental Health Issues In The Eye
In this week's GEN F, disembodied vocals tell the emotional story of an anxiety attack.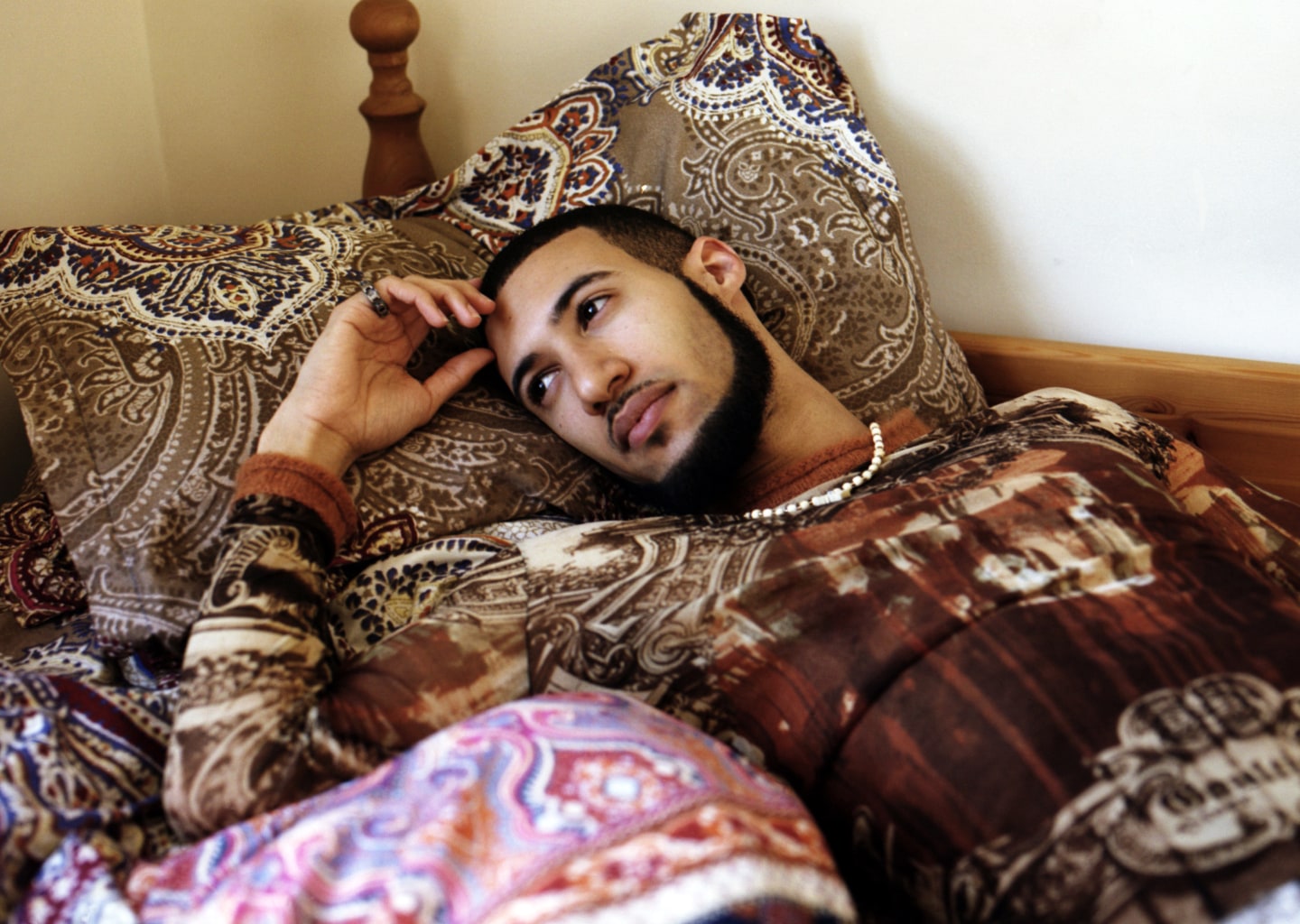 London electronic artist Visionist—real name Louis Carnell—makes little eye contact while he talks. The 25-year-old may have been known to send for other grime-influenced producers with war dubs, but the album we've met to talk about in a Brixton pub takes on a battle of a subtler kind. "I guess when people meet me, they wouldn't expect that I have anxiety," he says. "You can't see it; so if you don't have it, it's hard to understand." Carnell's debut full-length, Safe, for Berlin label PAN, fills in those blanks by tracing the arc of a panic attack, from its brittle beginning to its manic peak, and finally the relief that comes when it's over.
The idea came to Carnell when he was fighting anxiety on the road in 2014. After being forced to cancel some shows due to exhaustion, he started a course of cognitive behavioural therapy—but it was over the phone, as that's all he was given. "I'm not too happy with the NHS [the U.K.'s national health system]." His frustration with the lack of treatment options and a general misunderstanding of mental health became the basis for Safe. "[Anxiety is] mental self-harm," says Carnell. "If someone saw someone cutting themselves they'd be like, 'go see someone.'" But when struggling with something less visible, many face being told by their peers to "get over it"—which is partly why it's so rare to hear sufferers speak openly about their experience.
"Suddenly one thought gets in your head, it turns into 10 thoughts, and then it hits you, boom."—Visionist
Carnell has battled anxiety since his early teens. Born in in south London, to an English mum and Jamaican dad, he moved with his mum to a village in the rural Midlands at 13. It was an isolating experience: his new school was largely white and, he says, it was "the first time I became aware of race, really. I started noticing...things people say." He found comfort in following London music from afar—mainly the burgeoning grime scene—via the internet, and later learnt how to produce using Cubase software on his school's computer. At 15 he began MCing (as Kid Louis), often traveling back to London to perform with a crew of old friends. His bars were "more about frustration and darker topics than jump-up-on-the-mic stuff," he says, laughing about a mixtape he titled So Many Questions, Hardly Any Answers.
After moving back to London at 18, Carnell stopped using his literal voice in 2010 and found his figurative one: he realized he had a gift for manipulating vocal samples into eerie melodies. No matter how much you process it, he says, "a voice is coming from a person, so it's coming with actual feeling." He would enter keywords, like "safe," into YouTube's search bar, scroll through the acapellas in the results to find the perfect tone, then sample and twist them into something more sparse and haunting. In 2013, he used this technique to make his I'm Fine EP, which dealt with the grieving process and was released by Future Brown's J-Cush on his N.Y.C.-based label Lit City Trax.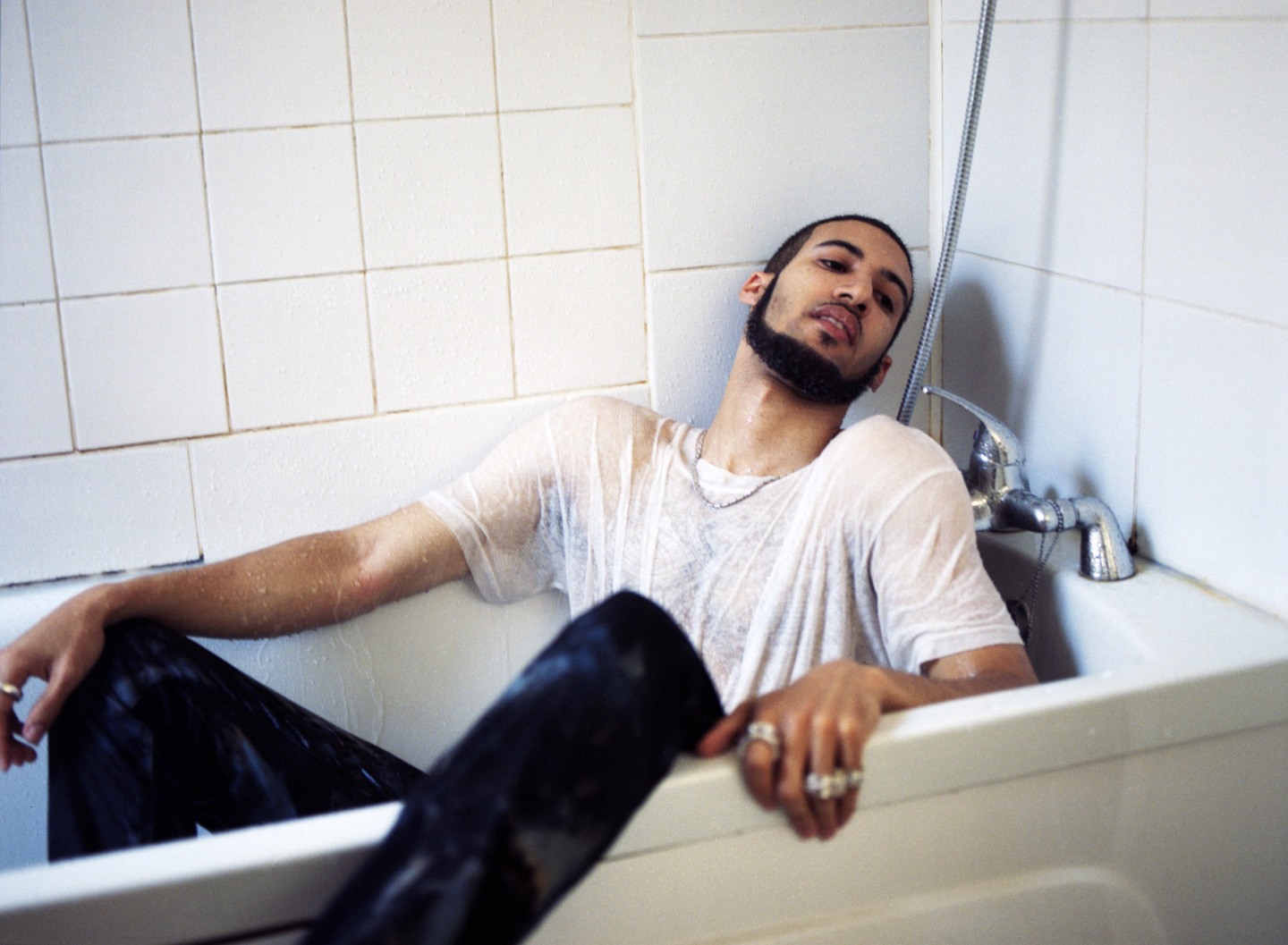 This emotion-led production style forms the basis of Carnell's debut. Rather than use vocals as pure aesthetic—like many zeitgeist-friendly club producers who sample R&B—Visionist plays snippets of voices like instruments, telling a story without language. Safe's second track, "Victim," which represents the onslaught of an anxiety attack, feels almost choral until it's split open by mechanical crashes. In Carnell's words, it represents how "suddenly one thought gets in your head, [it] turns into 10 thoughts, and then it hits you, boom." Later, "Let Me In" is like a jittery comedown with its murky seabed of chopped-up voices, while shimmering closer "Sleep Luxury" shows order being restored, as the top line comes the closest of any of the samples to a familiar pop melody.
On the album artwork, Carnell's face is shown as inhumanly pale, playing on the tension between how he feels and how the outside world sees him. "It makes me look ill," he says of the cover. His face is bruised to show how anxiety "bruises the mind." The altered color of his skin is also a statement on how his mixed racial identity intersects with his anxiety: "Like, a white person is still perceived as the safest person." He notes how many times he's been stopped at airports, "being perceived as Middle Eastern or Egyptian." He makes all this conflict and inner turmoil inescapable by holding your gaze: in a rare move for a producer, his face stares straight out of the record sleeve. Like a panic attack itself, the personal subject matter is forced upon you, no matter how uncomfortable or oblivious you may be. There's no option but to see.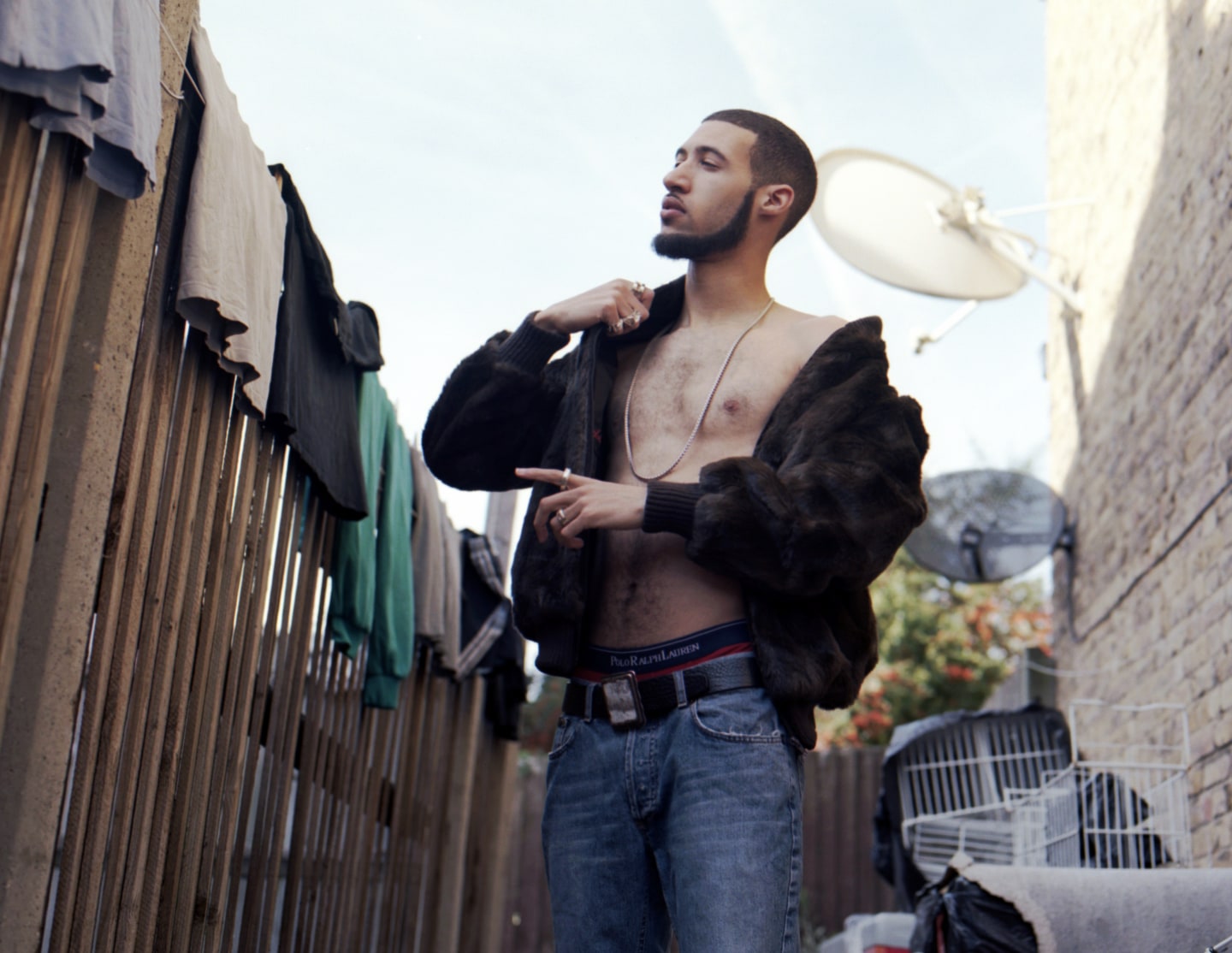 PAN will release Visionist's debut album, Safe, on October 19th.
From The Collection:
GEN F