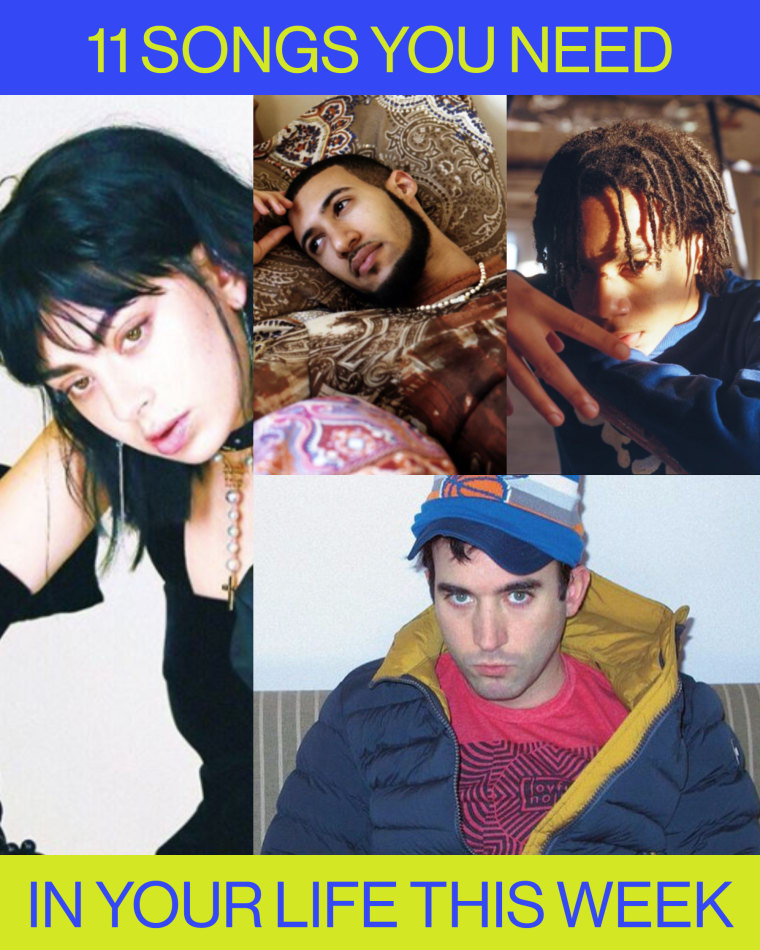 Each week The FADER staff rounds up the songs we can't stop playing. Here they are, in no particular order.
Subscribe to Songs You Need In Your Life on Apple Music and Spotify
1. 169, "Gone"
Honestly, you're "just wrong" if you aren't immediately into London producer/singer Tyrell Paul a.k.a. 169's "Gone." Something about the windswept beat and Paul's smooth and echoey voice makes it an instant earworm.
2. Charli XCX f. Tove Lo and ALMA, "Out Of My Head"
Charli XCX, Tove Lo, and ALMA make a glittery über-pop team on "Out Of My Head," a dance-floor tune about "partyin' with my tears."
3. Sufjan Stevens, "Tonya Harding"
Sufjan Stevens originally submitted his strange, chime-adorned ballad "Tonya Harding" for the new biopic soundtrack, but it was rejected. We're glad we have it, though — a tragic ice skating story seems appropriate this holiday season.
5. Ravyn Lenae, "Sticky"
"Sticky" is an incredibly apt title for this Ravyn Lenae song, which Steve Lacy provided the beats for. Those organ sounds and Lenae's wild high notes really sound like a gooey sweet treat.
6. Sorry, "Lies"
The chorus of U.K. band Sorry's "Lies" is hinged on a lull from spiraling, frustrated guitar noise — "These days I just can't keep it together" Asha Lorenz sings, her voice apathetic and staccato. Who can?
7. YBN Nahmir, "Bail Out"
Birmingham rapper YBN Nahmir is focused on "airing it out" and "finessing the plug," as we all should be, on "Bail Out," which probably sounds amazing out of a car speaker.
8. Visionist, "Value"
U.K. electronic producer Visionist created a brutal landscape with "Value." It sounds like a grueling journey to the center of the earth, with fleeting moments of serenity and magic along the way.
9. Moaning, "Don't Go"
L.A. trio Moaning could be your new favorite post-punk band. They soar on their brand new single, "Don't Go," which borrows fuzz from My Bloody Valentine and has hooks for days.
10. Lucy Dacus, "Night Shift"
"Night Shift," the first single from Lucy Dacus's new album, is what they talk about when they talk about slow burns. The Richmond singer-songwriter really makes it worth the wait for the climax, around five minutes in. I could cry right now.