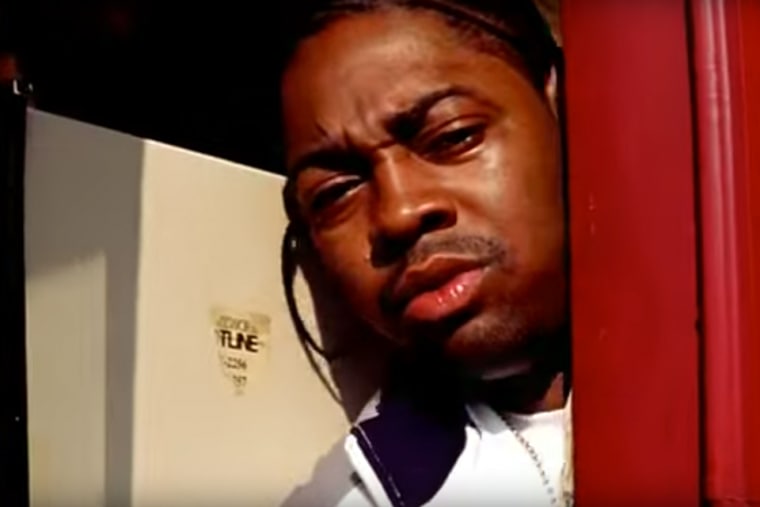 YouTube did not exist in 2003. No Twitter, no Tumblr, no Facebook, no 'gram. Maybe three or four OK blogs. Our modern social media ecosystem was just primordial ooze, MySpace Tom still a knuckle-walker. Shit was dark! Yet some cavemen knew of fire. And buried on a bonus DVD packaged with The Neptunes' Clones compilation was a music video for Fam-Lay's "Rock N Roll."
If The Neptunes were your Beatles—and in the early aughts you're goddamn right they were!—Fam-Lay was their Billy Preston, a dependable sideman providing a welcome and unpredictable dose of stank amidst all the platinum Justin and Britney records. Smack in the middle of a 12-month run that saw Pharrell and Chad rack up enough back-to-back-to-back hits to win a Producer of the Year Grammy, "Rock N Roll" had all the makings of another Star Trak star-is-born moment. After an eponymous, scene-stealing freestyle on Clipse's Lord Willing a year earlier, this was Fam-Lay's coming out party: four minutes of dookie rope '80s flows over a grimy, dinosaurs-banging-on-the-lunch table beat from two producers at their creative peak. And the video! A Virginia Beach tall-tee epic that seasoned its Rap City tropes with a dash of side-eye that included meta title cards ("the porch," "the park girl dance," "the crew on the run") and Pharrell in BAPE, munching on a bowl of Fruit Loops outside the projects, singing come get serrrrrrvvvvved.
"Rock N Roll" was unlike anything else that dropped in '03, which was ultimately its Achilles heel. Too strange for radio, too hood for TV, just too much for a revolving door of industry execs to understand. The track stayed trapped inside that double disc jewel case for the next decade and change, while Fam-Lay's accompanying debut LP, Traintogo, collected dust in the vaults of two (!!!) different major labels, each without a single clue of what to do with him. So it was somewhat bittersweet to read "OMG FUCKING GOD I HAVE BEEN WAITING SINCE 2003 DUDE YOU HAVE NO IDEA" in a Twitter exchange a few years ago between @FuckTyler, aka Tyler, The Creator of Odd Future, and @HitMyBeeper, Fam-Lay's Twitter handle, which is named after a "Rock N Roll" follow-up single from 2006 that was just as awesome, futuristic, and commercially stillborn.
A current star unabashedly geeking out in front of his idol will always be cool in and of itself. (And Tyler's right—we're still waiting on that Traintogo leak!) But there was a cruel irony at play; all the seemingly unusual elements that kept Fam-Lay's career from reaching escape velocity are the same ones that, seven years later, fueled the rise of Odd Future and their digital-native peers. If YouTube existed at the time, would "Rock N Roll" have been Fam-Lay's "Peso" or "All Gold Everything," a shared sensation that surfed its own momentum until the mainstream couldn't ignore it anymore? Would GIFs of Pharrell's bizarro running man dance make the rounds like the ones of DJ Esco's dance routine in Future's "Where Ya At" vid have? Lord knows the toddler throwing up Star Trak signs could have gone Tumblr platinum.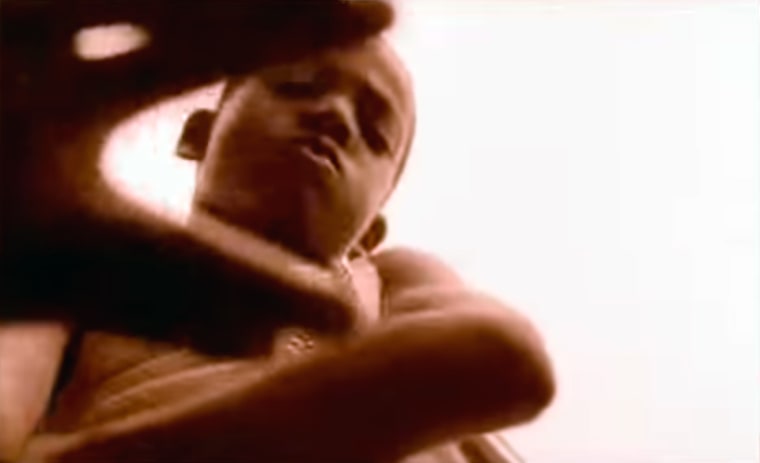 The cratering of the traditional music business, the one that shelved Fam-Lay twice, is old news. At this point, things have reached a new sort of equilibrium. It seems like every day brings a cheery report about rising streaming stats, touring and merch income, licensing opportunities—"Oh shit, they got vinyl at Whole Foods now?!?" For the Jay Zs, U2s and other dads of old, it's simply a matter of finding new money under new couches. But for emerging artists, the entry points for success have changed entirely, with freshness perhaps the single most valuable currency. Fam-Lay's songs weren't thinking about Top 40, but they were tailor-made for people whose ears cocked a little to the left—the Tylers, the FADER readers, the obsessives—and each year that selective audience grows more powerful. It's why A-Trak and I founded Fool's Gold in '07 after years as fans, tired of watching oddballs get overlooked. Why seek out one-size-fits-all crossovers when playlist culture has given originators the tools to self sustain, and you can go direct to the people who care in the first place?
Right now is truly the age of microfandom. This is my favorite development in the time it's taken FADER to publish 100 issues. I love this magazine's many breakthrough acts, but the "misses" are closer to my heart—knowing those choices were swinging for the fences all the same. It's encouraging to know that forgotten bizarros whose careers might have peaked with a GEN F profile or a random '00s blog post could now drop those same gems and maybe have actual careers. The social world caught up to us. Based God played Coachella! Newness begets virality—come out with some hot shit someone's never heard before, and Drake will have you going up on a Tuesday.
This is not without pitfalls. Today's vampires are savvier, and the levels of disposability are off the charts. Being anointed "the next big thing" means you have to then become "the thing," and even maintaining a static level of success can be perceived as bricking. There's an Angel Haze for every A$AP Rocky. But we'll always need new disruptors, new outliers, new records that don't look or sound like all the other ones, even if just for a season. Word to Fetty Wap's eye, and his four Top 10 Billboard hits that started their lives as Soundcloud self-uploads. He was a musical character actor who became a star without asking permission or waiting around. The biz poured gas on his fire, but Fetty got it lit first by delivering his weirdness direct and uncut. Come get served.