See Photos From Friday At FADER FORT Presented By Converse In New York
Skrillex, Kehlani, Boogie, Modern Baseball, and more.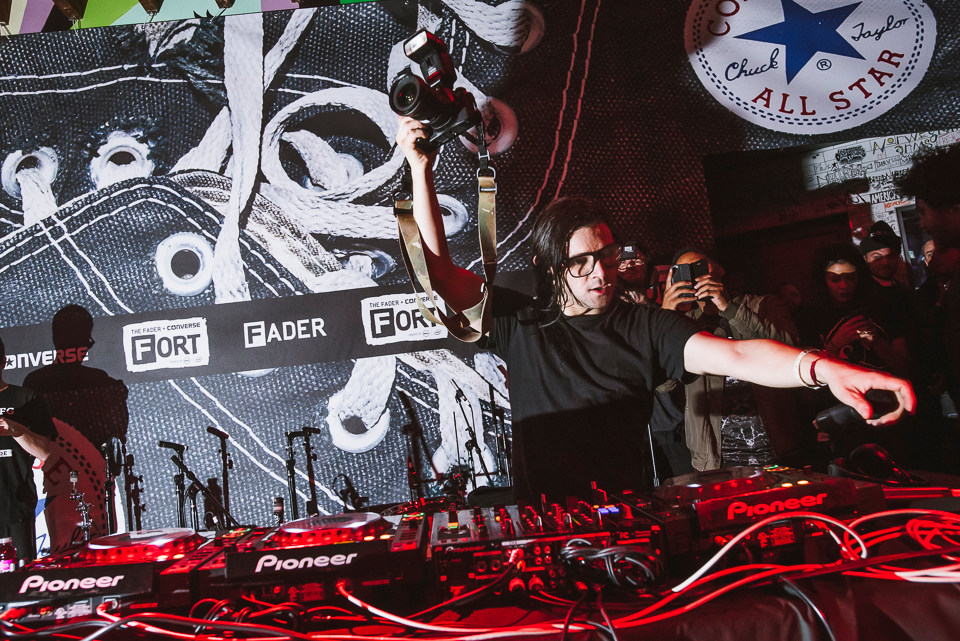 The first night of this year's FADER FORT Presented By Converse in New York started off with some chill tunes from sweet British duo Aquilo while guests got warmed up with smooth Jack Daniels mixed drinks, refreshing vitaminwater®, and ice cold Budweiser. There was an Alienware gaming station and Dell-powered photo booth, and for those who couldn't make it to Brooklyn for the show, there was a livestream on thefader.com provided by Dell | Intel. Mixpak's Jubilee spun tracks until Martin Courtney (formerly of Real Estate) took the stage for an incredibly melodic set, which included his catchy new tune "Northern Highway."
Philly pop-punk outfit Modern Baseball were up next, playing an energetic, guitar-heavy set that had everyone in the Brooklyn Rubber Tracks studio nodding their heads along, especially to songs like "Your Graduation." The goofy foursome rocked.
DJ Noodles stacked up the hits until electronic pop singer Conner Youngblood took over the reins to entrance the audience with his elegant and gentle songs, including "Amelia".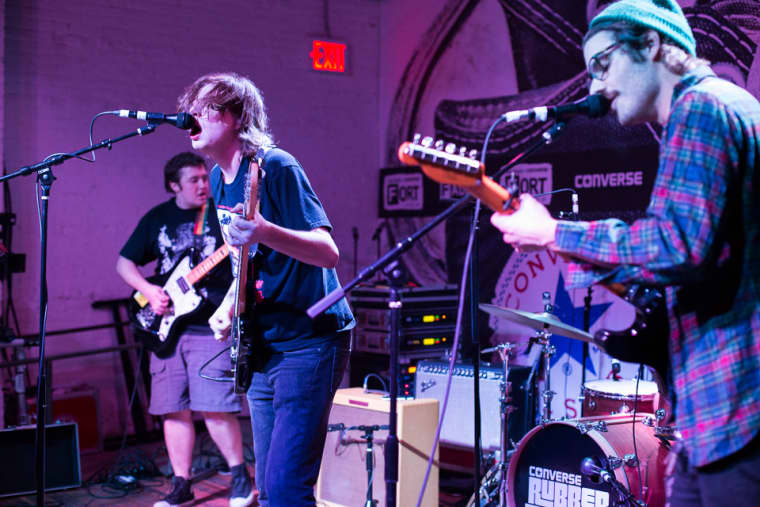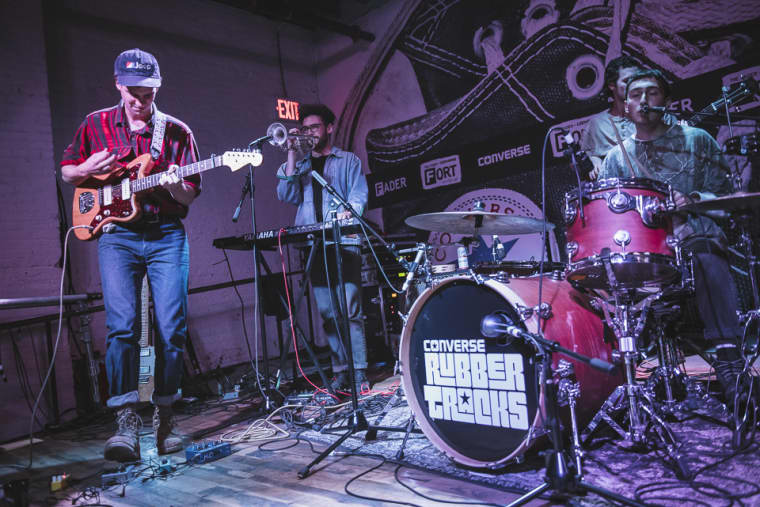 A very special new band out of Chicago called Whitney made us all feel like we were back in 1979 with their super sweet, Eagles-reminiscent vibe. We were especially impressed by the trumpet and keyboard action that went down, and the whole crowd loved it when they introduced their single "No Matter Where We Go" as "their 'Trap Queen.'"
Then Compton rapper Boogie turned things up a notch or ten with his massive "Oh My," which was a hit with the audience, who couldn't stop jumping with him (watch footage from last night).
Headliner and all-around flawless R&B singer Kehlani turned up the heat in the venue. The FADER cover star brought out her dancers for some sultry steps and, in classic Kehlani style, got really real in between songs, shouting out all the "weirdos" and people who are don't always fully fit in (watch the video). Overall, a hot and heartwarming set.
Nest HQ's Josh Pan DJed for a crowd eagerly awaiting the night's surprise special guest. There had been rumors and whispers throughout the audience all night, and when Skrillex took the stage, everyone went wild. The DJ was straight off tour in Asia and Amsterdam, but lost no time in getting loud and crazy, including bringing out Brooklyn rapper Leikeli47 and Boogie for "Fuck The Summer Up," and a reprise of "Oh My" respectively (watch the videos here. Skrillex surprised us even more when he grabbed FADER contributor Ethan Holland's camera right off his shoulders and took selfies of himself with the crowd. Oh what a night.