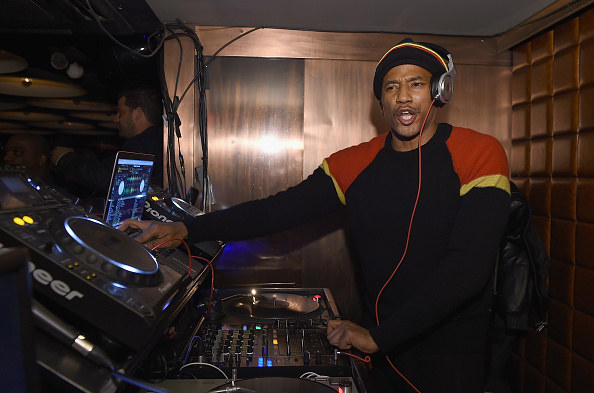 Over the weekend, Q-Tip convened a high-powered group for his latest episode of Abstract Radio: Chris Rock, Dave Chapelle, and Leonardo DiCaprio. The MC kept a steady stream of top-notch rap running in the background—a lot of Future, and at one particularly atmospheric moment, D'Angelo's "Betray My Heart"—while his guests engaged in a series of highly-entertaining and wide-ranging conversations.
Topics covered included boxing, Las Vegas, Sade, favorite comedians, and the movie Straight Outta Compton. It turns out that DiCaprio is a '90s hip-hop head—he declared his support for Gang Starr, Pharcyde, and especially Ice Cube: "I feel like Ice Cube is incredibly underrated," he noted. "None of the new kids know about how dope he was!" Rock chimed in too: "He's one of the greatest artists of our time."
DiCaprio is also lucky enough to have heard parts of Q-Tip's next project, which he describes as "incredible." Listen back to Q-Tip's star-studded show below, and tune in to Beats 1 Radio on Apple Music every Friday to catch Abstract Radio from 7 - 9 PM PT.