Tory Lanez Isn't An Underdog Anymore
In this week's GEN F, a longtime up-and-comer finally arrives.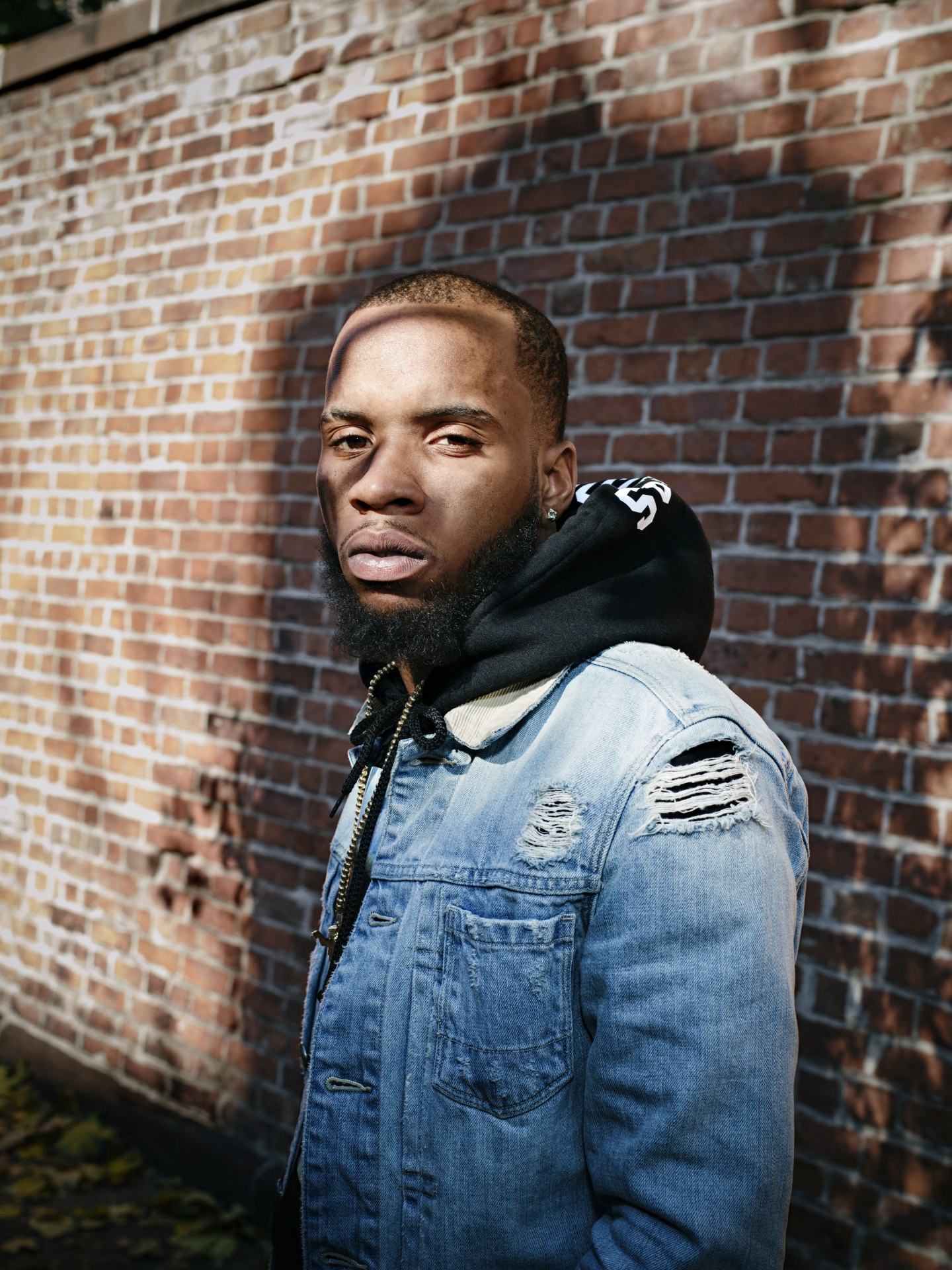 Tory Lanez's lower half, sheathed in a pair of zippered PVC trousers, is tucked under a table in a SoHo pizzeria. The shop's other patrons—a pair of middle-aged tourists, a group of teens playing hooky on an unseasonably warm November day—can't keep their eyes off him. The aura of impending fame emanates from his slight frame; you can see it in the way he casually keeps the hood of a gray sweater perched over his head, in the shiny jewels he's wearing, in the way he talks with his eyes steady and his arms thrashing, oblivious to the steady stream of other diners' slices he's putting in peril. When a young man recognizes him and politely requests a photo, Tory is visibly enthused.
This kind of scenario has been a long time coming for the 23-year-old rapper and singer, who has closely orbited success over the six-year slog of his career so far. Tory was born Daystar Peterson in a downtown Toronto hospital to a pair of immigrants from Barbados and Curaçao. The son of a traveling preacher, whom he claims he has seen reverse parishioners' paralysis with a touch and a prayer, Tory spent much of his early life moving from city to city and learning to adapt by necessity. When he was 11, while dealing with the sudden death of his mother, as well as his father's subsequent quick remarriage, he stumbled onto rap. After a cousin humiliated him in a merciless game of Madden, he exacted revenge by spontaneously writing a diss song. "That day, I said in my mind, 'I'm gonna be a rapper,'" Tory remembers. "'Fuck school, I'm gonna be a rapper.'"
At 15 and living with his grandmother in the Toronto suburb of Brampton, he began recording scrappy songs in a friend's storage-room-turned-studio, gradually building a catalog. "This is the real, unwritten story," he says, as though he's spent years finetuning his Behind the Music narrative. "I was 17. I had some money saved up from doing miscellaneous shit. I took this money and I bought a shitload of mixtapes. Even though I came up on the internet, I am a kid of the mixtapes," he says of his early hustle, selling music at malls and on street corners.
In 2010, when video surfaced of a still-pubescent Justin Bieber borrowing lyrics from a song off one of those mixtapes—the popular "Beemer, Benz, or Bentley" freestyle—the internet went into a minor frenzy over what seemed like a case of plagiarism. But Bieber "wasn't really doing it to be a dickhead," insists Tory, who had already struck up a friendship and casual musical alliance with the star by then, spurred on by a random phone call he received from Bieber and Sean Kingston. "He was doing it because he liked the music and he was young." Regardless, Tory parlayed the sudden attention into a record deal with Kingston's Time Is Money imprint and coverage in the press as "Justin Bieber's hip-hop coach."
Though he accumulated 10,000 hours on tour with Bieber and Kingston, making connections and writing songs for other artists, the three-year deal went nowhere. After overstaying on his U.S. visa, Tory found himself back in Toronto, isolated from most of his contacts and quickly aware of the volatility of the music industry. "Everybody switched on me," Tory remembers. "All the artists that I knew that were hot that I came up with, they stopped answering my calls." So he continued to hustle, building up a growing online following thanks to a prolific outpouring of music and DIY videos.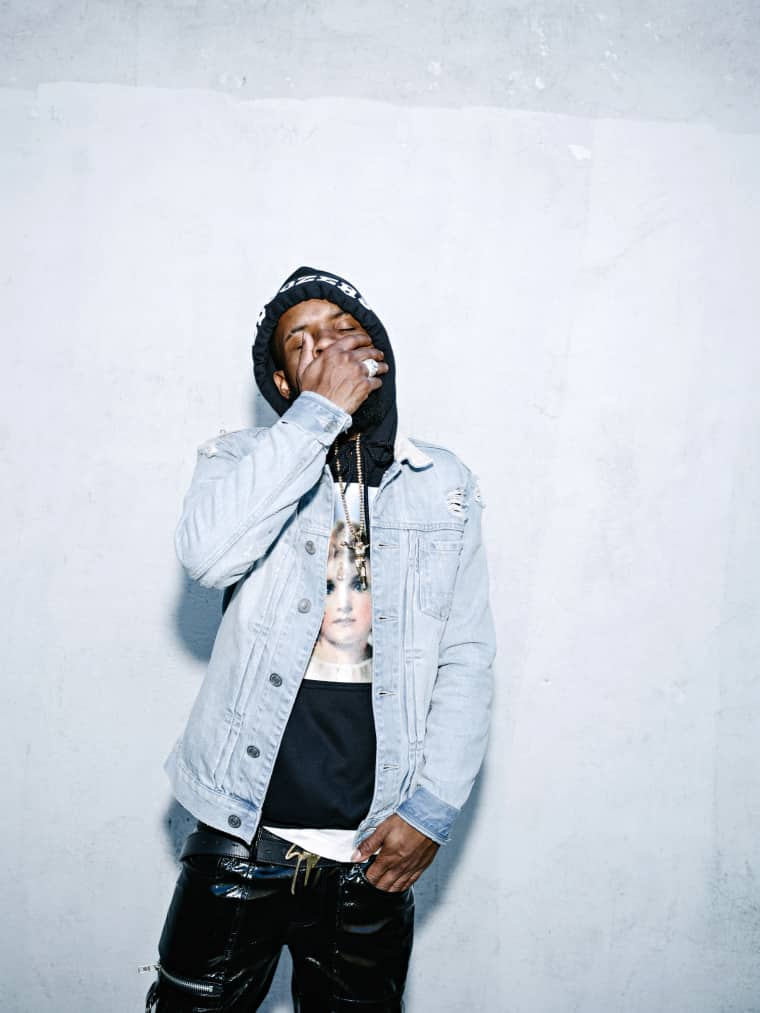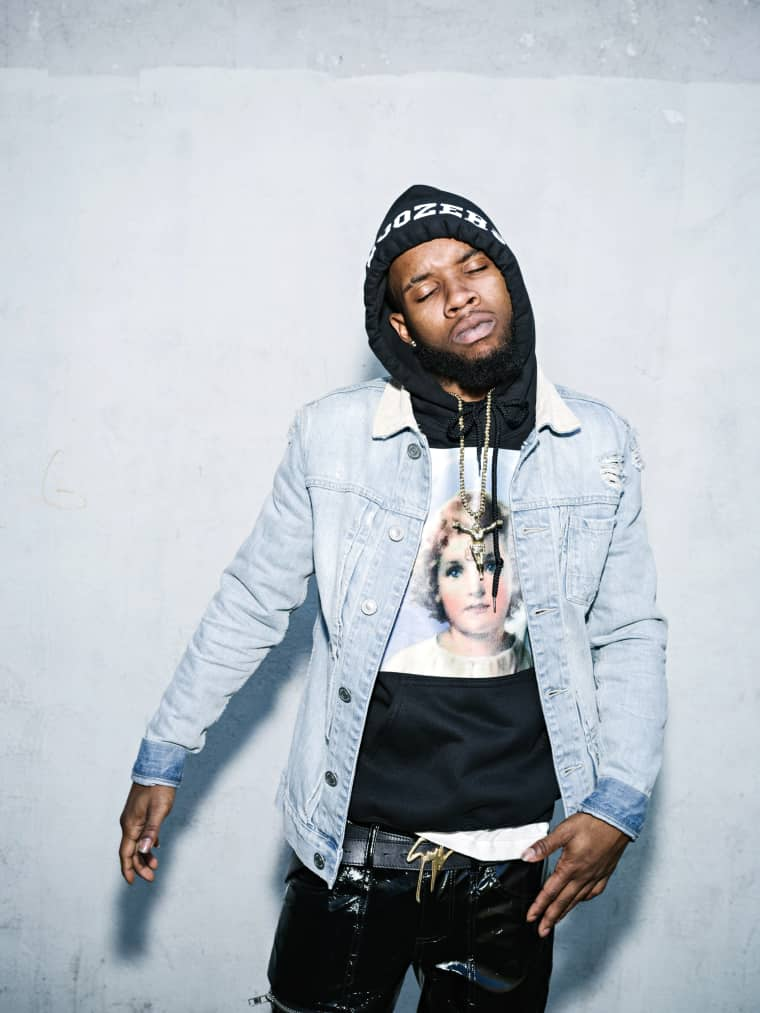 Eventually, Tory met his current manager, the concert and party promoter Sascha Stone, and struck a record deal with famed pop producer Benny Blanco. In the past year, he has released an EP with the L.A. electronic squad WEDIDIT, as well as a slow drip of singles perfect for the radio. "Say It," released this summer, has become a legitimate hit. In a mixed-bag genre he's designated as "swavey," he writes catchy, effortless-feeling melodies and pairs them with unlikely beats. The RL Grime-produced "In For It" and Snakehips-produced "Dimelo," for instance, are classic swavey: Tory's vocals expand and contract, oscillating between R&B and rap flows over deep bass and skittering high-end.
These days, Tory is a heartthrob on the rise. It's not rare to hear his pleading vocals floating out of cars and bleeding from strangers' headphones on the subway. A still-unnamed album planned for release sometime in 2016 will take him over the edge, he predicts. "You gotta put this in there, say 'he bit his finger' in little quotation marks, 'and looked at me in a very wild way,'" Tory says, biting his finger and looking at me in a very wild way. "I was the underdog for so long but now I'm about to be on and on and very gone."
From The Collection:
GEN F