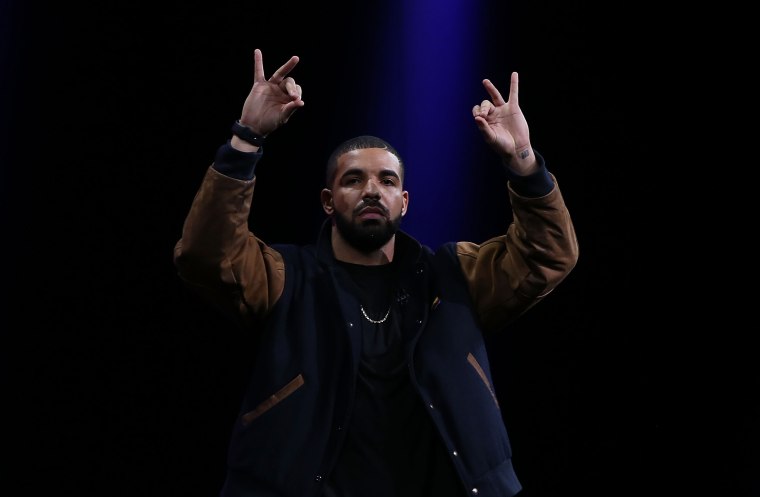 Adele recently indicated her desire to remix Drake's almost number one hit "Hotline Bling" (which would make her the latest in a sizeable string of musicians to put their own spin on the track).
In an interview with eTalk at Wednesday night's Raptors game (where the "Hotline Bling" craze was still in full, awkward effect) Drake seemed very, very interested in a collaboration and possible manual labour. "I'd do anything with Adele...I'd literally go to Adele's house right now and do laundry for her."
So if Adele's after another likely smash hit, or just some hot dryer-fresh clothes, she should call him on his cellphone.