Zane Lowe Explains Radio's New Goals
Why the former BBC Radio 1 DJ moved to Apple's Beats 1, and what he has in mind for the future of music.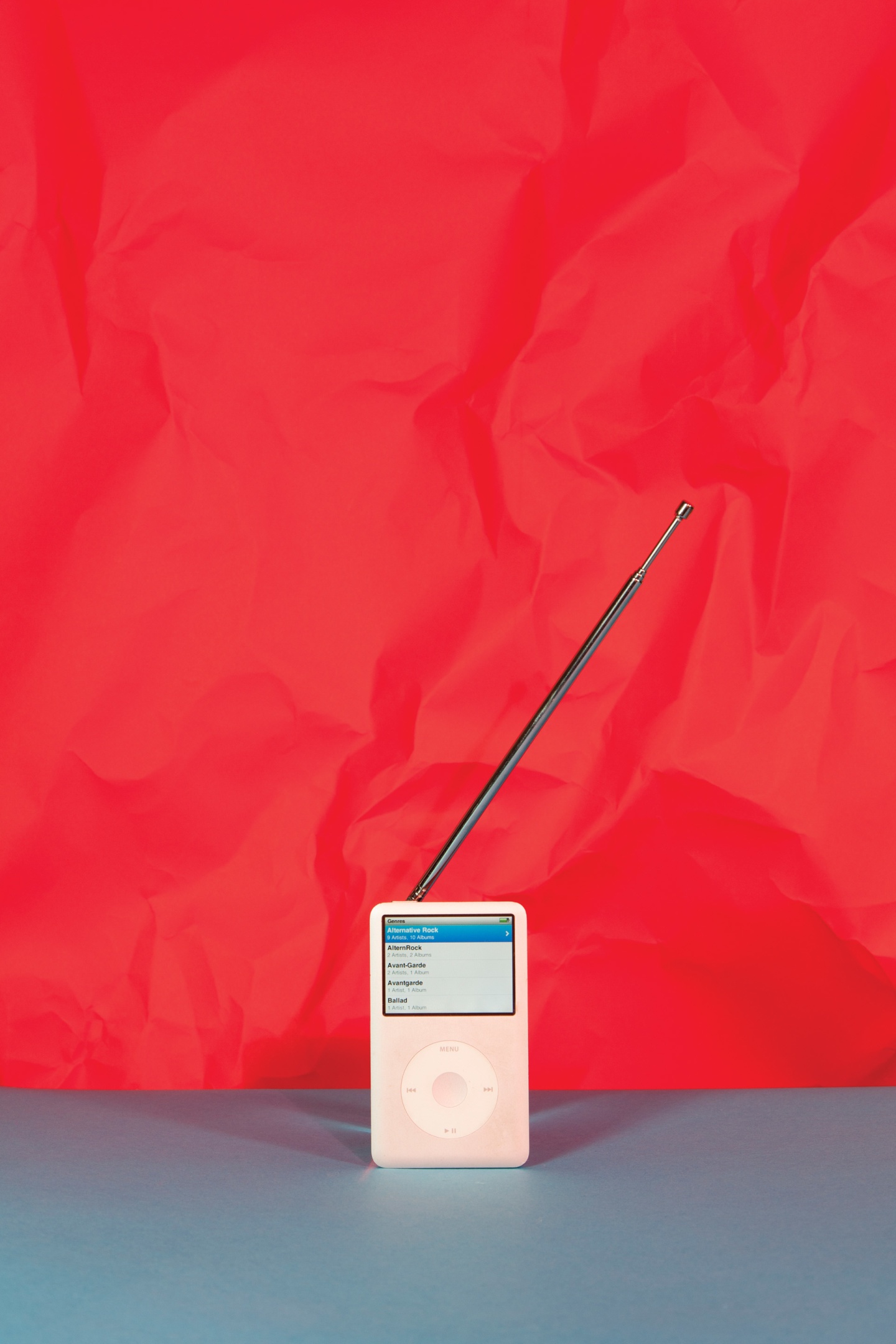 Radio, as it's been known for decades, is an increasingly antiquated platform. The bulk of music programming is now determined by algorithm, and in most cars airwaves are being replaced by aux cords. So Apple's decision to get into the radio game with Beats 1 in the year 2015 was a curious one. (Admittedly, their definition of radio—24-hour streaming hosted exclusively in iTunes and on iPhones, and anchored by DJs in London, L.A., and New York—is new.) But in the four months since Beats 1 has launched, it has become the staging ground of choice for big artists (Drake) and small collectives (Soulection, NAAFI), proving itself to be anything but retrograde. Zane Lowe, who spent 12 years at BBC Radio 1 before relocating to L.A. to anchor Beats 1, has been central to their efforts. Below, he speaks on what radio can do for music now.
What does the word "radio" mean to you in 2015?
It's changed a lot from what it meant to me in 2014. [Radio is] an important voice for a community to talk about things that are relevant to that city or that town or even to a country. When we started Beats 1, the first question we asked ourselves was: what is our voice and how does it relate to the entire world? When you take away the idea of talking about the local news or the local weather or whatever at either end of a song, you get to focus on what I think doesn't get a lot of attention in the wake of those things, which is music. So our thing at Beats 1 was, how do we make music the center of the conversation for people who are listening in?
How did you set about doing that?
It's important that whoever is invested in the wellbeing of music looks at Beats 1 as a creative place. I really want them to see the way that we play the music, the way that we can help artists and labels release their records, or the flexibility that we can have in terms of delivering information to fans. I think that there's a lot of ways for us to help an artist tell their story: a new artist could get a premiere, or even do their own radio shows. Beats 1 has provided a home for artists to feel that they can come and connect and lead the conversation, as opposed to being a part of it as it's led by someone else.
What else is different?
[Stations where I've worked] in the past have been like, "Let's put a lot of the new music into later hours, where people can make it a destination to listen to it, because they really care about it." But for the casual listener, they provide them with a bunch of daytime radio records that are either super familiar or super easy to digest. We are not that. The playlist hours are there to tie all of these amazing tastes and amazing musical journeys together: Joshua Homme is gonna come on and play Hot Chocolate's "You Sexy Thing"' or OVO Sound are gonna come on and play a really deep mix for two hours. But there isn't any breaking the schedule down into places that are scary or not scary.
How do you measure success with Beats 1?
[Success is measured] on the impact that we have for the record and the artist, and how happy they are with the way that we present the record to the audience. That can be [measured] on a statistical basis, in terms of sales, the impact that the record has had once we got behind it, on how much noise and volume we make for a record and artist. For me, what's really important is that we drive the right new music stories and messages mixed in with the right artist shows so that people realize how exciting music is. I feel that we have more in common, in many respects, with you at FADER than we do with traditional radio.