How Bones Built A Cult Rap Community
In this week's GEN F, a San Fernando goth makes waves with short songs, creepy videos, and one-word tweets.
An hour into our interview at his San Fernando Valley home, Elmo O'Connor posted a new song on Twitter. As Bones, he is known mostly for a goth style of rap, with dark lo-fi visuals and seething lyrics, but on this new track, "Encrypted," he's cheerily singing like Ariel Pink over tinkles of keyboard Muzak. The next day, he'll return to form with an agitated rap, "Okay,ButThisIsTheLastTime," which is followed hours later by "Iron," the drone-like final song in what turns out to be a mixtape called Frayed, hosted on the SoundCloud page of his mysterious collective, TeamSESH.
O'Connor, 21, releases music at a frenetic pace, churning out atmospheric fragments ritualistically and with indifference to quality. "Shitty raps forever," he tells me, resting his lanky frame next to his girlfriend on their pool house's green couch. His habit of constantly sharing songs goes back a decade, when an 11-year-old O'Connor would write rhymes on "big pieces of paper in big block letters that looked like shit, read like shit," shout them at a mic hooked up to his computer, and play the tracks for friends. It was a cathartic process for a hip-hop-obsessed California native whose family had moved him at age 7 to a rural town 40 minutes outside of Detroit, where he was a clear misfit.
"Not much has changed," he says, pausing to run a hand through his long hair and press a blunt to lips bordered by an Amish-looking beard. But just a few years after he started putting out music as Bones, today's "shitty raps" are paying the bills on a nice house a few blocks away from his brother/manager and his parents, who followed their sons back to California. O'Connor's short tracks, creepy videos, and one-word tweets rack up millions of social media interactions from a cult following that helped him sell out shows in 25 cities on a recent tour. The hip-hop elite is taking notice.
"All the people that are big and making so much money off music are such dickheads. Everyone. Seriously, everyone." — Bones
For A$AP Rocky's 2015 single "Canal St.," he sampled the beat from "Dirt," the standout track from Bones' 2013 mixtape Scumbag, and gave Bones a feature credit. Sharing a stage with Rocky on Jimmy Kimmel Live! in September, Bones showed traces of that 11-year-old self, as if summoned, reluctantly, from a dark basement somewhere in Midwestern suburbia. He crouches for most of the performance, wearing a black hoodie and hiding his face with his hands, before jumping to attention near the end of the track to head-bang and scream his best-known hook: You say you've got them guns, but I've never seen you bang/ You say you've got them drugs, but I've never seen you slang.
Rocky was one of the first to put him on, but O'Connor is convinced that people from the "award show" crowd have been mining the ominous, moody TeamSESH aesthetic for a while now. "Those people were just paying one of my friends to do a studio session for them," he says, referring to the collective's international network of like-minded producers, which includes Fifty Grand, Greaf, Hnrk, Drew The Architect, and drip-133. "I wish for once I could feel like I wasn't being like, 'They're taking our ideas,' sounding like that guy, but the proof is in the fucking pudding. I know so much hilarious fucking shit. Everybody's just such a dickhead—all the people that are big and making so much money off music are such dickheads. Everyone. Seriously, everyone."
Perhaps part of what makes TeamSESH a target for copycats is that they fly so willfully under the radar. Members record under multiple aliases—O'Connor used to go by Th@ Kid—and team up for side projects, like Bones and Greaf's acoustic guitar-centric duo, surrenderdorothy. They release music informally and with little fanfare, sometimes just a Mediafire link appended to a YouTube video. Since 2010, O'Connor has put out about 40 mixtapes and albums, but you can't find a single one, or anything from TeamSESH, on the iTunes Store.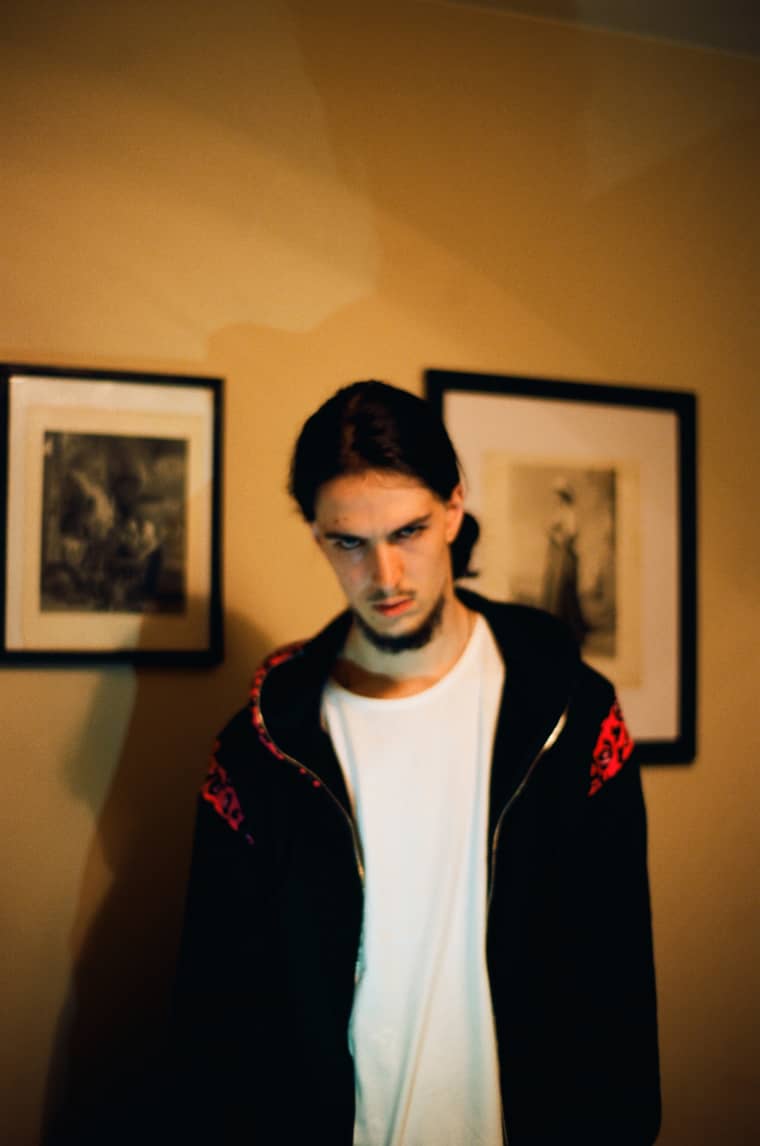 Like OVO or Odd Future, O'Connor plans to give TeamSESH its due notice by bringing their world into the physical plane. He says he'll open a Los Angeles store in the next five months that will be "like Bones' version of Urban Outfitters." He's also working on a recording studio where overseas affiliates can crash and record. "I'm a person that likes to think of ideas that involve all the people that I enjoy," he says. "I'm constantly thinking of ideas that I hope will help them and myself. That's it."
In his music, O'Connor's lyrics often address an inauthentic "you" who's using the hardness of hip-hop to conceal their weaknesses. O'Connor says he's not troubled as much by that fakeness as by the ugliness and lack of creativity. "You know how people go through shit towns and take the big ugly telephone poles and make them look like fake trees because they're covering up the eyesore? I wish there was just more covered-up eyesores. I wish we could just replace things with better things."
From The Collection:
GEN F