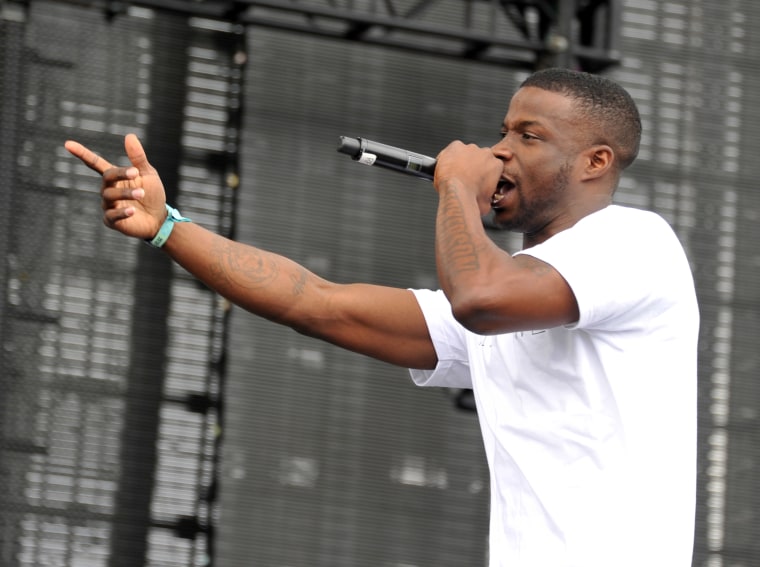 Jay Rock has been injured "pretty bad" in a motorcycle accident, according to Anthony "Top Dawg" Tiffith, CEO of Jay Rock's T.D.E. label. Tiffith was just in the audience at The Grammy's, where Kendrick Lamar thanked him after this record To Pimp A Butterfly won Best Rap Album.
The FADER has reached out for further information and we'll update this post as it becomes available.
Update (2/15 11:00 p.m.): A rep for Jay Rock told The FADER that they're waiting to get more information.
"Still trying to figure out what happened and what's happening to him," a rep said over text message.
Update (2/15 11:21 p.m.): Tiffith has tweeted that Jay Rock has suffered "a lot" of broken bones, but is in stable condition.
Jayrock is not in a coma or near death...a lot of broken bones...

— dangeroo kipawaa TDE (@dangerookipawaa) February 16, 2016
Update (2/16 2:26 p.m.): Tiffith says Jay Rock is "doing fine" following surgery.
"My guy @JayRock just got out of surgery," Tiffith recently announced on Twitter. "He's doing fine... Thanks 4 all the prayers." He also asked people to refrain from trying to visit the injured MC: "Ppl please stop showing up at the hospital."