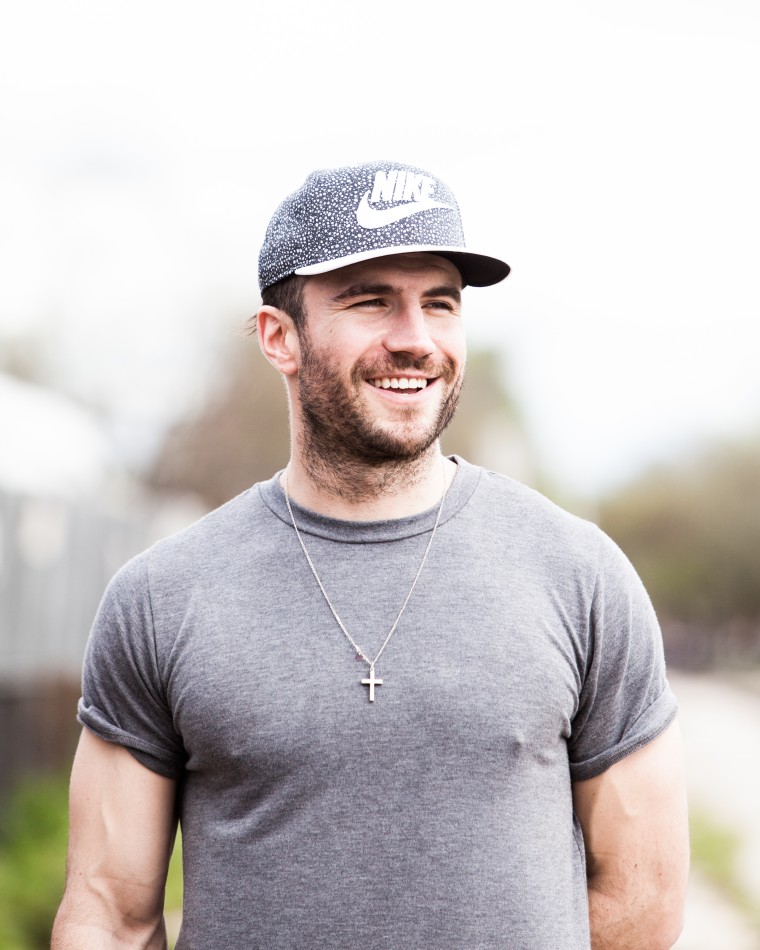 A small crew of country music insiders gathered at CES in Las Vegas in January, for a panel about the future of their industry. They were surprisingly positive as they talked about how their profit models, once centered around ten-dollar CDs, went from one-dollar song downloads to pennies per stream.
Country music fans, like almost no one else, still buy CDs. (According to Nielsen, CD sales accounted for 63% of all country albums sold during the fourth quarter of last year.) But while that number is impressive, it's also slowly declining each year. That's one of the reasons, the panel said, why country music is now looking beyond America to build its audience. Thanks to the blurring of genre lines and technology, 2016 seems like the year that country could go mainstream outside the 50 states.
Country has struggled internationally in the past. "The cost to produce CDs and distribute them internationally was high," Dawn Gates, a vice president for digital marketing at Universal Music Group Nashville, told The FADER. "Now technology has changed. You have streaming. And you have de-genrefication. People are not as attached to one genre as they were when they were buying physical products. You're now listening to a playlist with a bunch of things in it." That's created more visibility for UMG artists like Sam Hunt, whose 2014 album Montevallo has appealed to fans of pop and rap, and produced two Number 1 hits on Billboard's Hot Country chart and two Grammy nominations.
Days before the panel, Big Machine Label Group—whose very lucrative record deal with Taylor Swift reportedly doesn't expire for at least one more album cycle—opened an office in London. The label already had a branch in Canada, and last summer took over Republic Nashville in a deal that Billboard says will also decrease their distribution fees will allow them to push product overseas better.
BMLG COO Andrew Kautz said country's biggest challenges in extending their reach abroad will be language barriers and a lack of locations where physical discs are sold (there's no real places for the labels to find their loyal CD buying folks). "We're moving in those territories [Europe and Japan] as fast as we can but it's going to take a while for those changes," he said. Kautz said BMLG group artists are seeing the most growth from Spotify, his company's biggest client's most well known adversary. "Spotify and some of these other streaming services, they're moving away from genre and they're going into mood. Am I relaxing? Am I partying? And how do we create music for that? I think country has a great opportunity there," he said.
Doug Ford, Spotify's director of music programming, explained in a phone call with The FADER that while country music isn't yet very integrated into Spotify's mood-based playlists, the company has seen a country boom since the hiring John Marks, who serves as their global programming head for country music. Marks came to Spotify in November from Sirius XM, where he helped build country channel The Highway into a powerhouse. Since Marks started last fall, Ford says, Spotify has seen exponential growth for country in English-speaking international markets like Canada, the U.K., and Australia.
For all of the changes in the genre's place in the world, small town instincts persist—every person we spoke to mentioned another label's successes and projected that they just want to see their genre make it on a world stage. "This is an opportunity for our whole genre," Gates said. "I think if we grow the pie in general for country, it's a good thing."