9 Musicians Tell The Stories Behind Their Favorite Tattoos
Kehlani, Rae Sremmurd, and more explain the where and why behind their most coveted ink.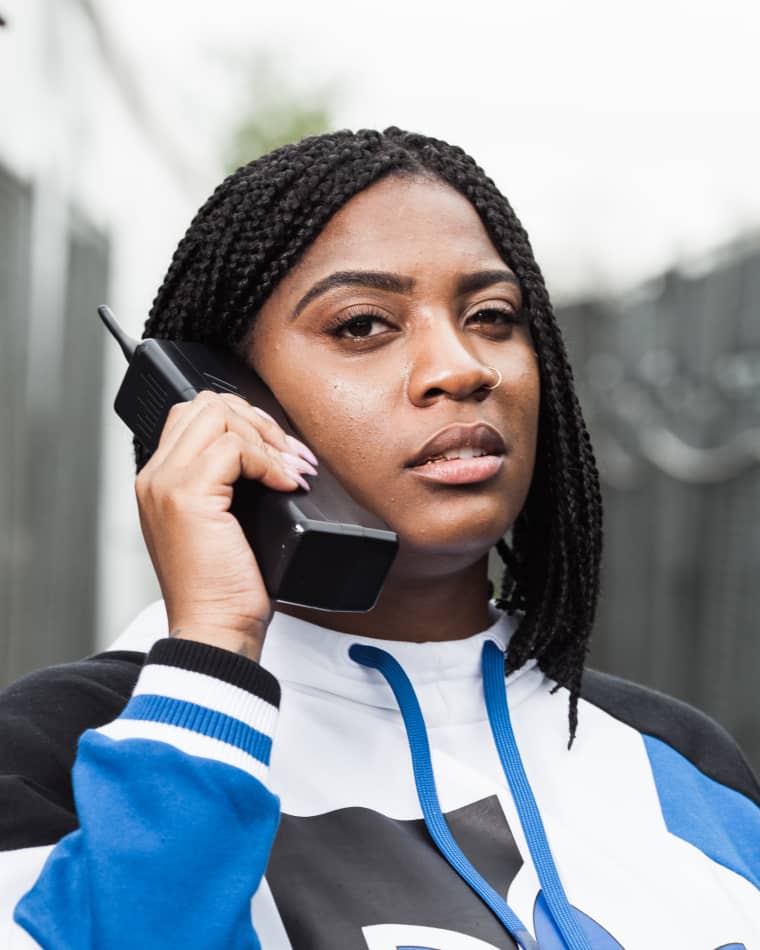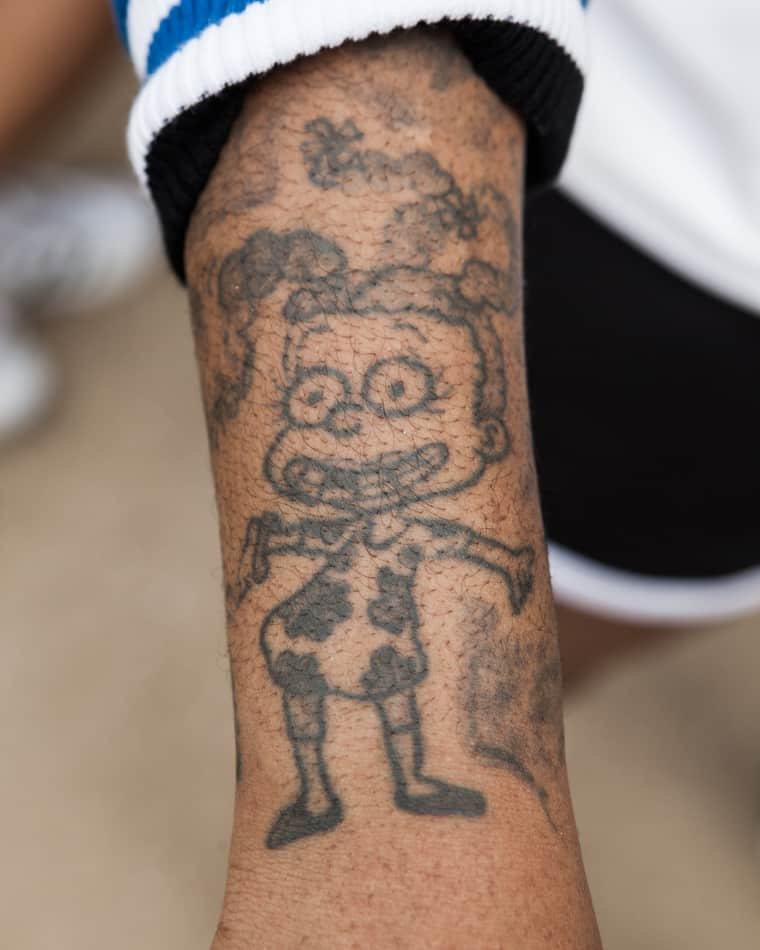 "When I was younger I always looked up to Susie Carmichael. She was always the most modest and smart and humble and I thought I should be her. When I was like 17 I got her tattooed on my arm. People send me artwork of it now, because they know it represents me so well."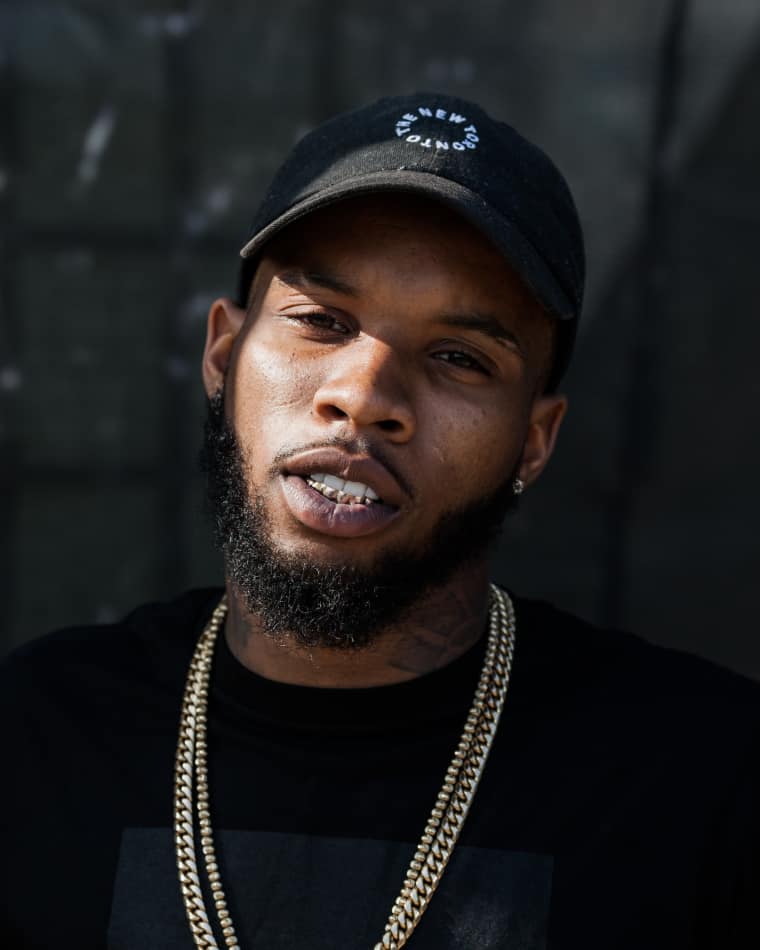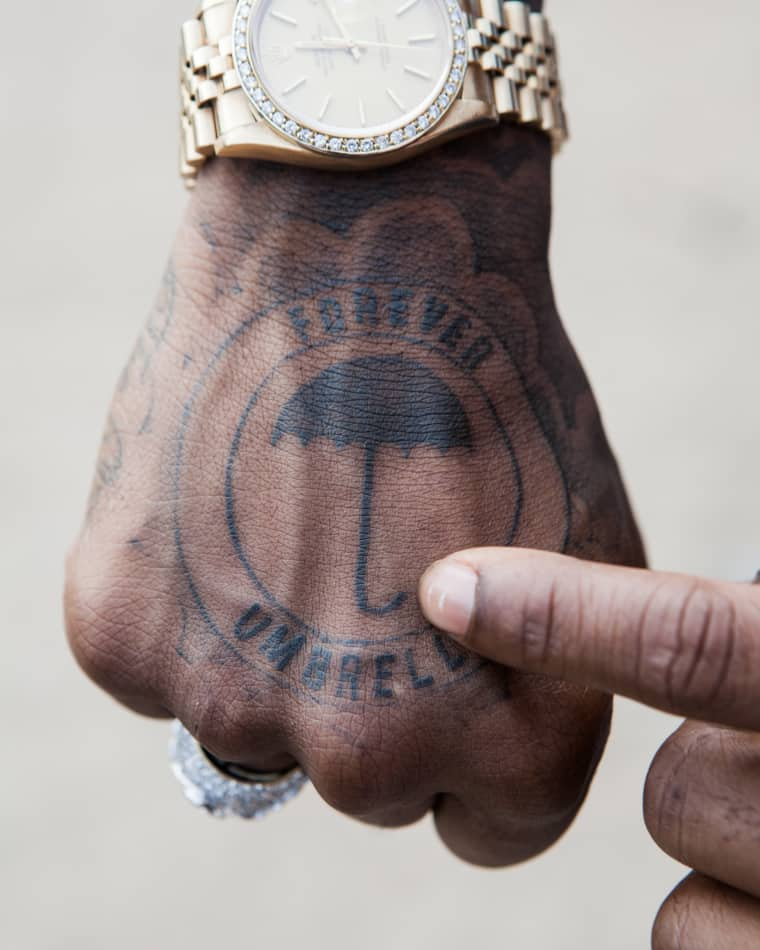 "Roumen [Kirikov] did all the pieces on my body, he's the best tattoo artist in Toronto. The theme of my body is angels, music, clouds, doves. Three months ago I got Forever Umbrella tatted on my hand. This is the most important tattoo to me, everyone in the umbrella collective has an umbrella tatted somewhere on their body. We're [like the spokes] of the umbrella. We all stand as different businesses and entities but all those little things hold up the umbrella, help each other never to fall."
Zombie Juice of The Flatbush Zombies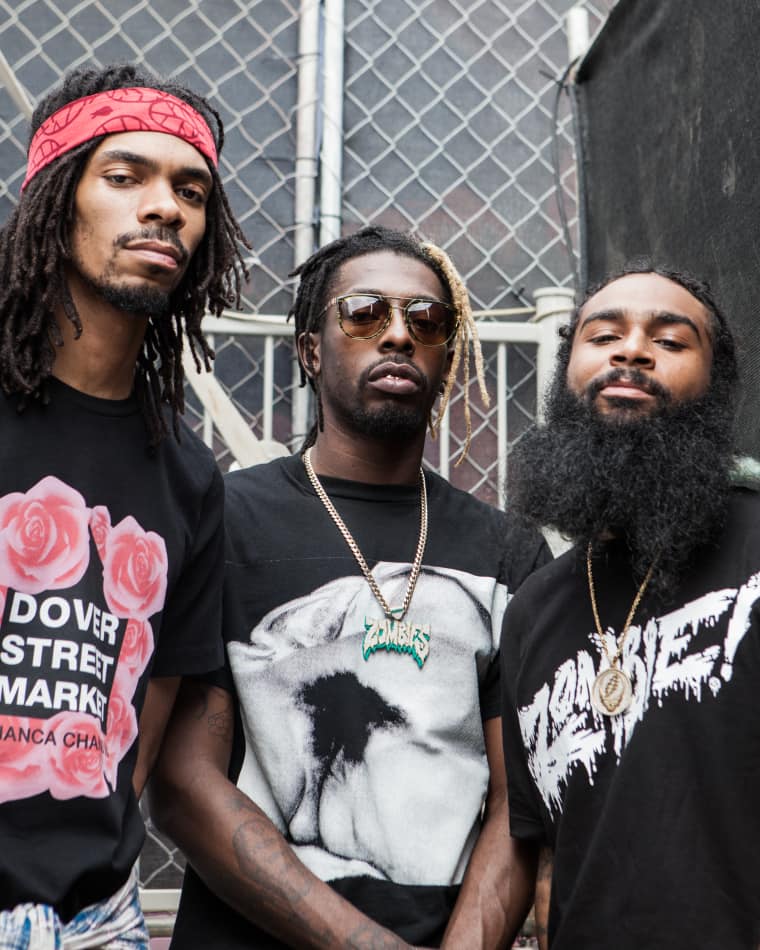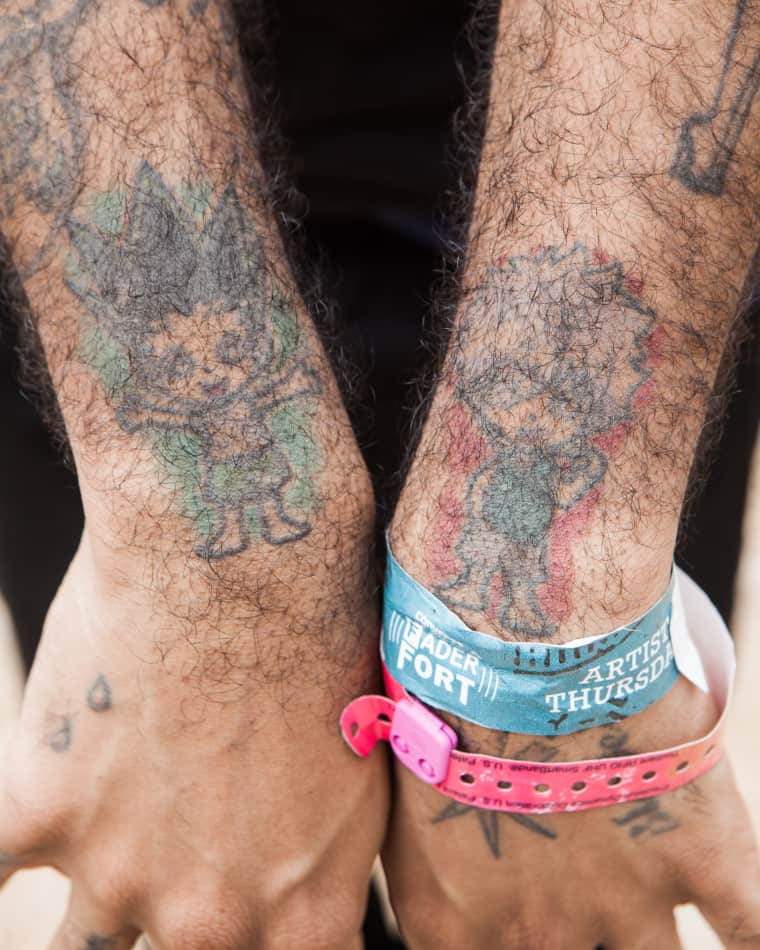 "There's a Japanese animated show called Hunter x Hunter that I fucking love. The main character is this kid Gon and he meets one of his best friends Killua and these motherfuckers go through life training together and learning what it takes to be a friend and just growing up. I thought to get them both together because I couldn't figure out which one I loved more. I love them both equally. Gon is more of the humble, sweet boy, he has no parents, similar to me. Killua, he's fucking kinda hard, he's actually an assassin and I'm not assassin or anything but his hardcore edge, his mean style, reminds me of myself too. It's a balance; you can't have dark without light."
Meechy Darko of The Flatbush Zombies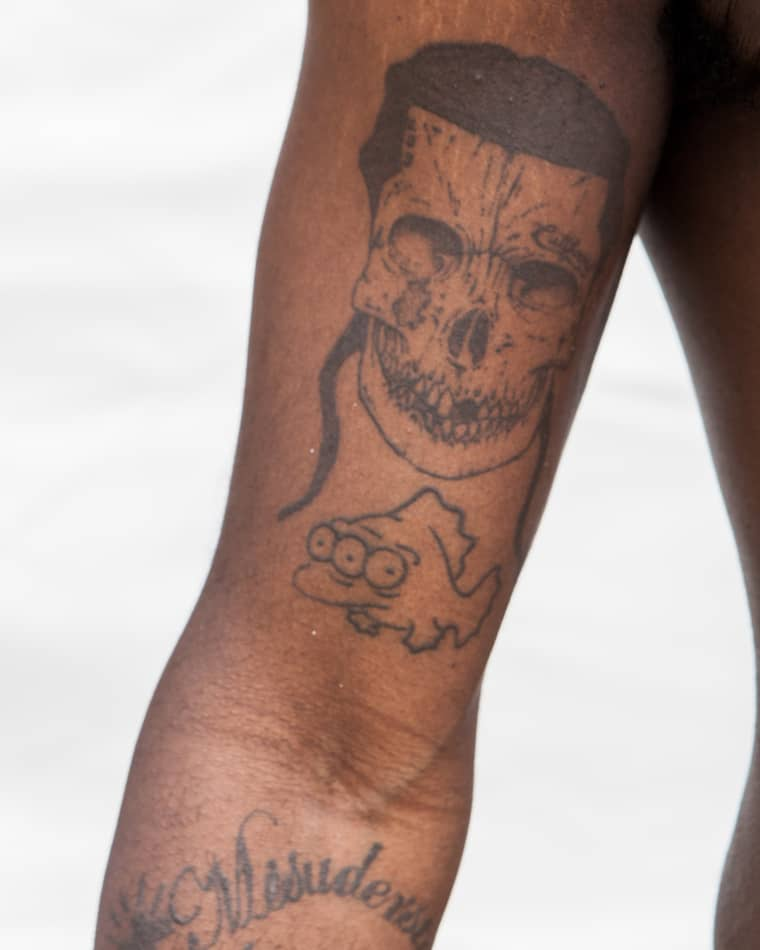 "This is A$AP Yams. It has all his features: his birthmark, his tattoos. That's Blinky from The Simpsons, I have Biggie Smalls, my favorite rapper of all time, my favorite person to ever exist. I like to tattoo random shit, whatever I feel like. Flower of life, seed of life, the Nirvana smiley, all in one. I call my tattoos black trailer park trash tattoos. I like not having symmetry and my shit being all over the place."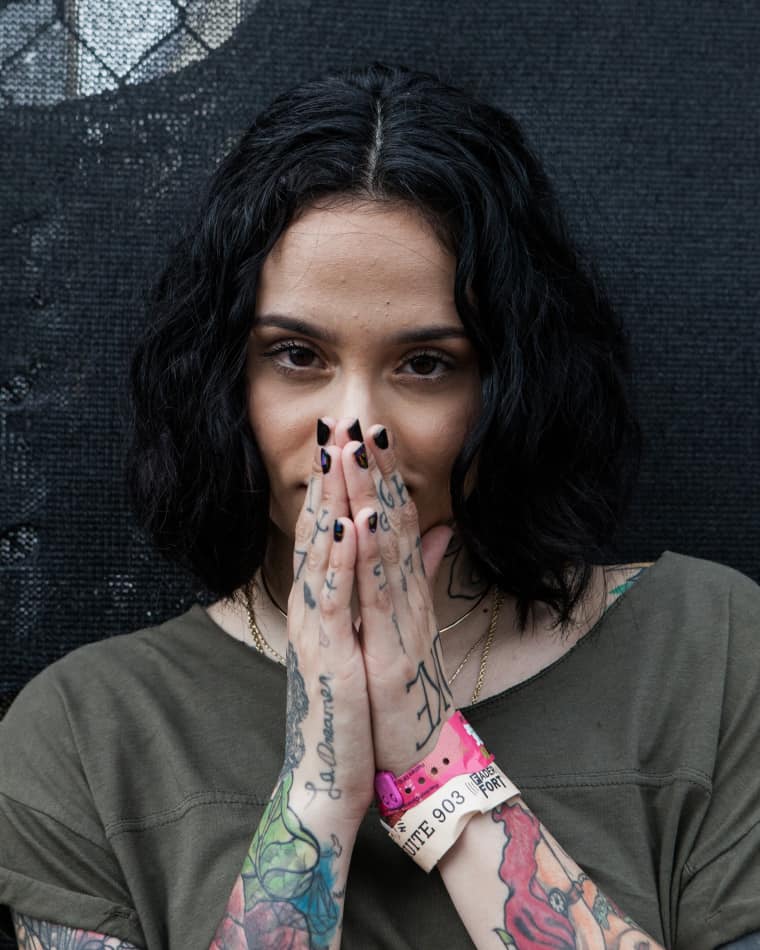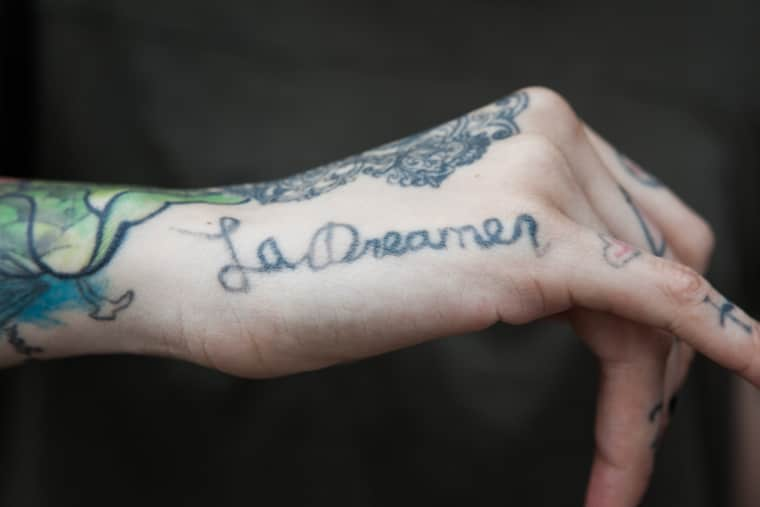 "I think my most important tattoo would have to be the words "La Dreamer" tatted on my hand. I met a little girl in a foster care placement, and I was only there for two weeks but her story stuck with me my whole life. I told her 'Yo, I'm about to get your nickname tatted." I actually just linked back up with her a few days ago and I couldn't believe it was the same girl. She just turned 18, but when [she saw the tattoo] she started crying. It was amazing."
Slim Jimmy of Rae Sremmurd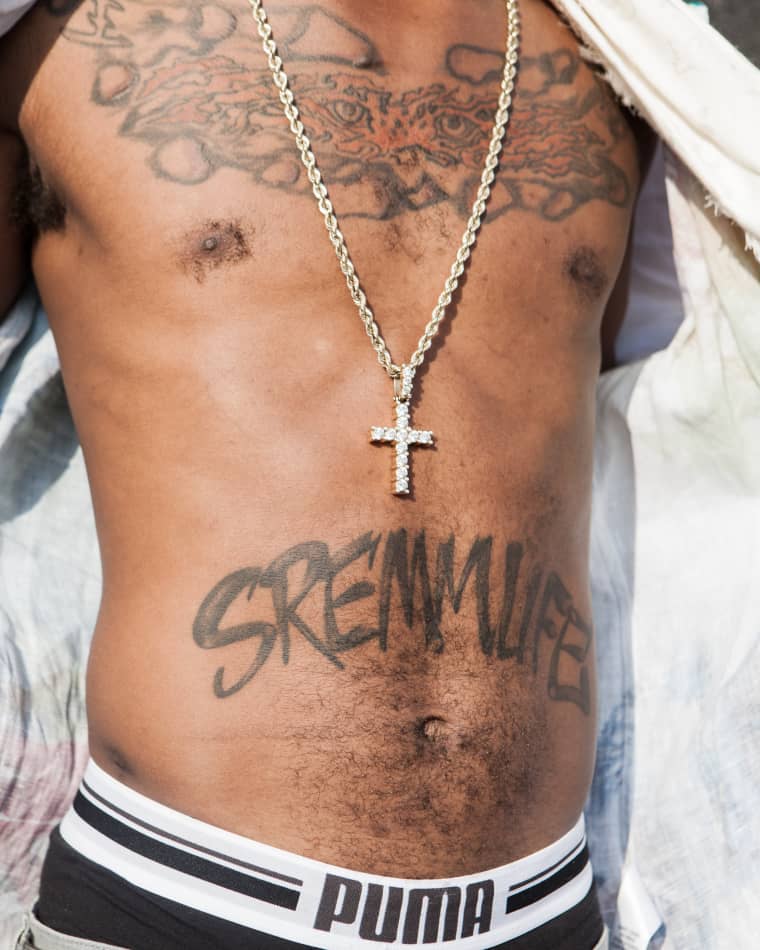 "I got sremmlife on my stomach the year we signed our record deal. I got it in Atlanta just for the hell of it. I said, 'I'm a rapper now, fuck it.' It's paying homage to Tupac, he had a thug life and he really believed in it, so I got sremmlife because I really believe in it. This is something from Mississippi we started, it's my lifestyle."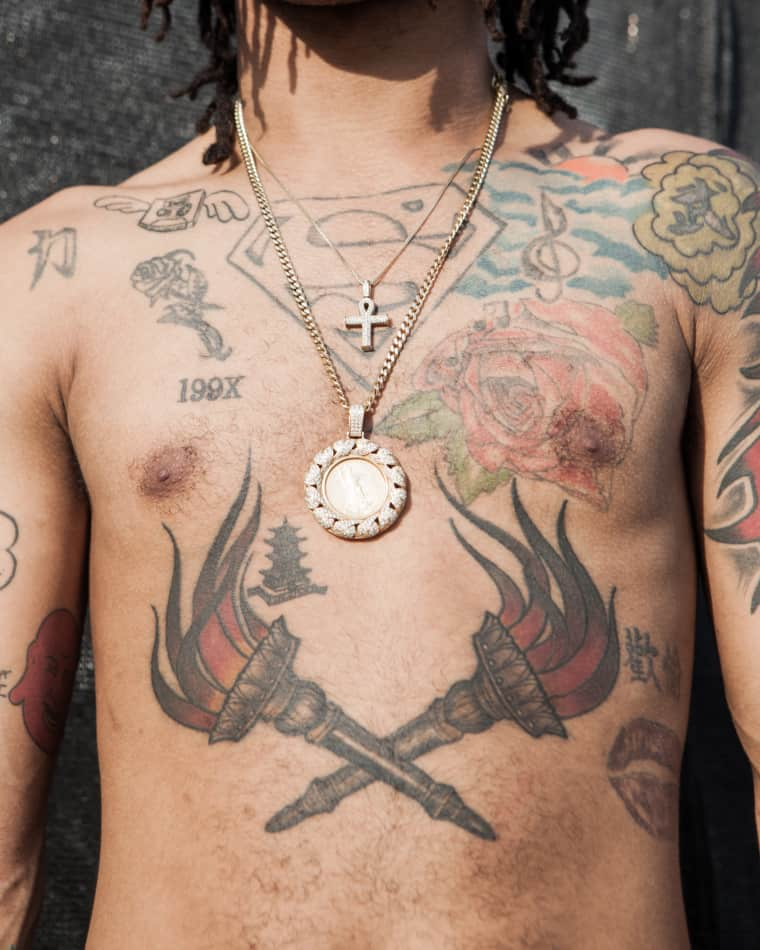 "I got these torches because when I come through I wanna come through like a king and come through like royalty. When I come through you need to have the torches lit, it need to be lit. It's mandatory. The superman tattoo I got when I was like 15, I was going through a lot, my life was hard, I was poor, and I was always faced with something within my city. I decided to get Superman because he's one of my favorite characters of all time. He had laser vision for christ's sake."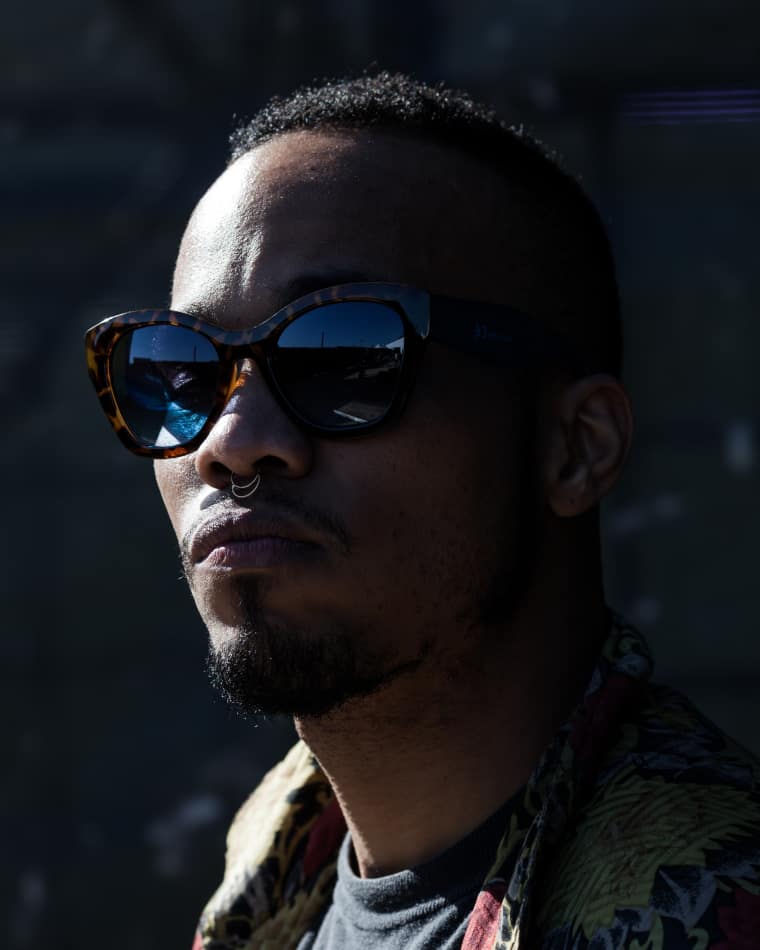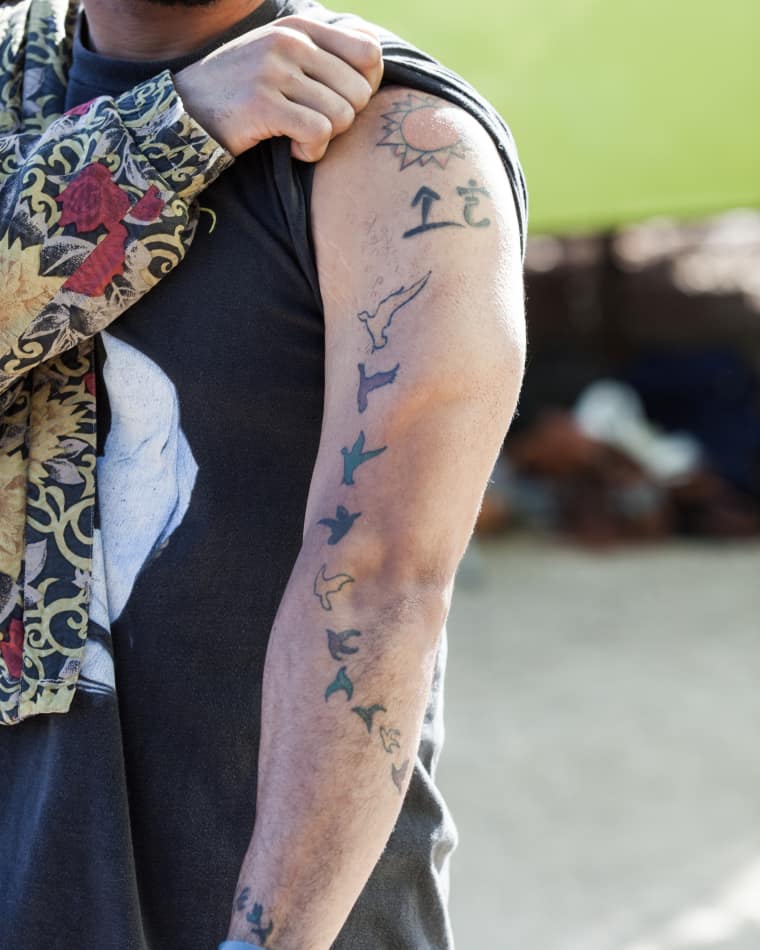 "I got 24 doves, doves is like purity and shit. But I didn't know it was 24 doves when I got the tattoo, I went to the valley and the homie just kinda tatted me up and when I ran out of money I stopped. It kinda got worse as it went up but I still like it, could've been worse. I realized it was 24 doves, and I was 24 when I had my son Soul so I got a sun at the top, and my son's name in Korean. His mom is full blown Korean, my mom is actually half-Korean, so that's really why we named him Seoul but we spell it S-o-u-l."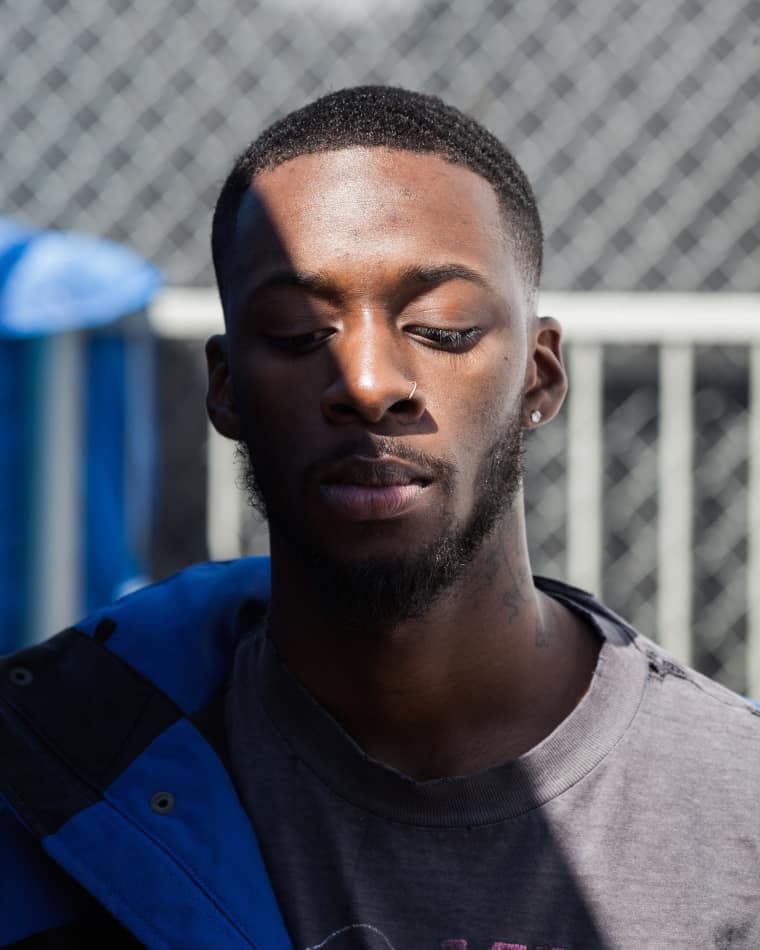 "It doesn't mean a gosh darn thing. It was actually very impulsive when I got it. I woke up and was like, 'Imma get a tattoo today.' I told them put it on my neck. And they did it. It's supposed to be a woman with black features, with wings on her hand. Women are just so beautiful to me. Women are my source of inspiration, my mother is my source of inspiration, my heartbreak was from a woman, I started selling drugs because of women. I do things for women, I love women, they inspire me."