No matter how famous he was, or who was managing him, or how the public was perceiving him at the time, Prince was always in full creative control. That's the theme that emerged on Thursday in conversations I had with two photographers, Joe Giannetti and Allen Beaulieu, who worked with Prince on three iconic early album covers, for 1978's For You, 1980's Dirty Mind and 1981's Controversy.
Here, Gianetti and Beaulieu open up about Prince's unflappable confidence, and what it was like to collaborate with him.
---
JOE GIANNETTI: He was just beginning when I was hired to shoot the [For You album cover. At the time, there weren't a lot of make-up artists who understood how to do makeup for people of color. But he had found someone who knew. He had a giant afro, and he made it clear he wasn't going to cut it, so the hair kind of dictated [the cover]. He came in with two of his friends. All of three of them were very at ease with doing this, which was a great relief because a lot of the other people who were there were kind of uptight. But he was just beginning and I mean...Warner Brothers was going to pay for it.
We spent a whole afternoon shooting. The longer we shot, the more relaxed he became. After a while, we were just sitting around laughing. Then we went out to California to shoot the album insert. The insert is him sitting on a bed and it looks like he doesn't have any clothes on, but he does have a bathing suit on. It was pretty modest. It was oval window and a circular bed and he was playing. The picture was pretty nice. You think it's kind of wild but it wasn't, it was quite tastefully done. He had a very good attitude.
It became apparent very quickly how smart he was. And we'd have conversations about what it is to be a musician and be a performer, and I think he took that to heart. Right after, I began to see big changes in performance and how he presented himself. I used to tell him, "The less people know about you, the better off you are, because they will use it. They'll turn it." He knew when a manager or somebody around was trying to snow him.
You know how some performers, they diminish the people around or the fans. He didn't do that and neither did his staff. There was a great deal of respect for other people. You didn't feel like an outsider. You didn't feel like a vendor. You were considered an artist for whatever you did: makeup artist or costume artist. That's why I think he got the best out of people.
He made himself. Anybody that comes forward and says "I made him"—they didn't! Prince made Prince, that's the best way to put it. People forget its performance, it's not just the music. It's putting a show on and sucking you into the brilliance.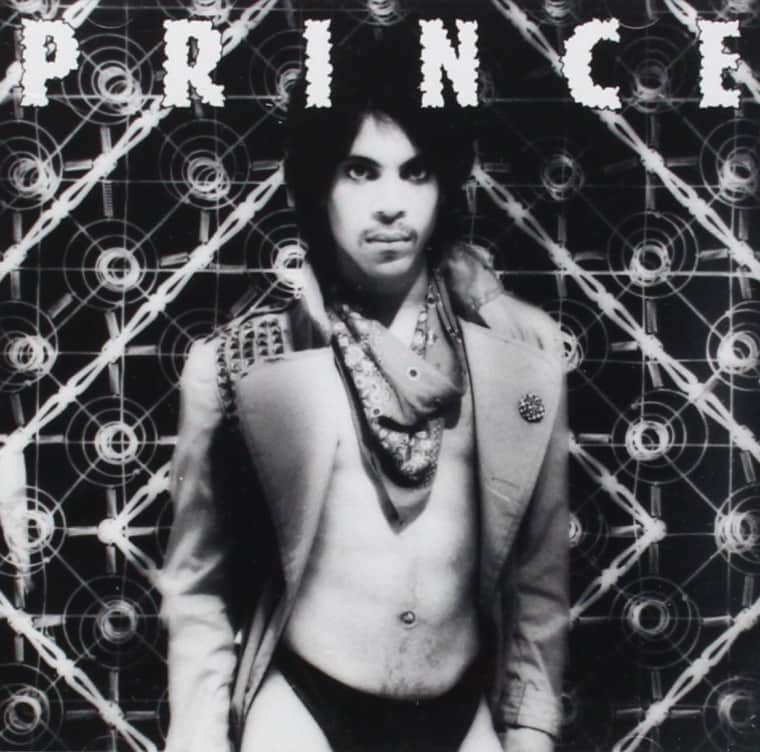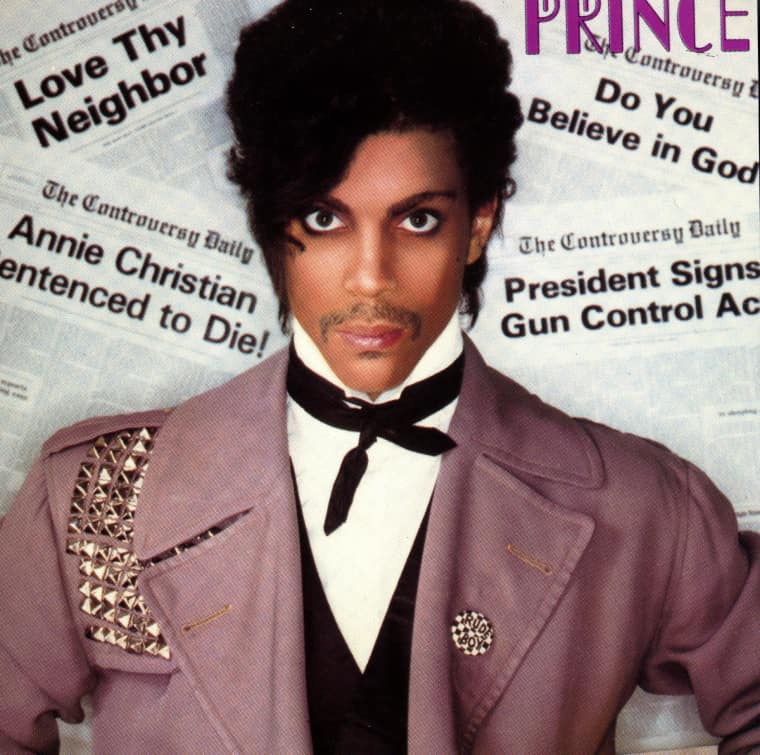 ALLEN BEAULIEU: I worked with Prince for 7 years. I've done three tours, Dirty Mind, Controversy, and then the pictures that are in the 1999 pack.
We were close friends. We hung out all the time. He'd call me up: "Al, come on, let's jam," or something, at three in the morning. It was always really fun. He'd let me play guitar for the first hour, and I'm a disaster compared to him. He would play drums and keyboards and bass, until he'd tell me to get off.
[Before Dirty Mind], I was approached to shoot a fashion show for the YWCA called "Save The Blackness." I shot black clothes on black people on a black backdrop. Once the images were in black and white, the people actually appeared lighter. And I know that's weird, but that's kind of what he liked. My name was on the poster [for the YWCA show] and he called me.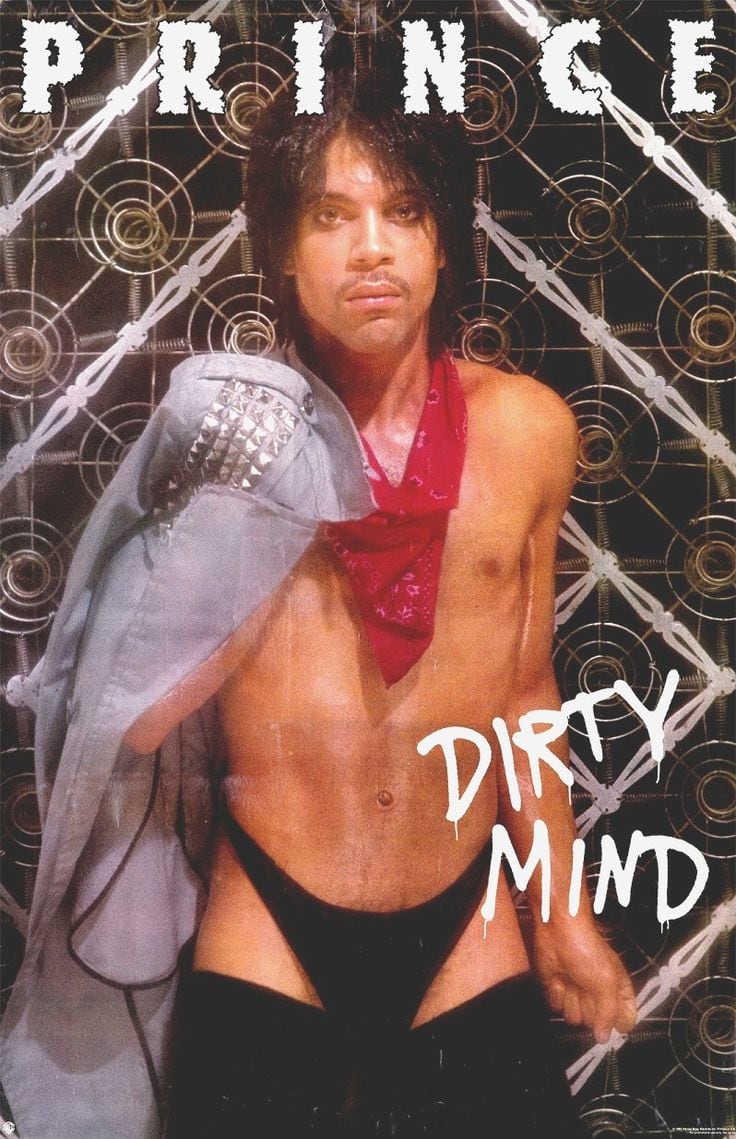 I knew who he was already. He was already famous. But he kept saying, "I'm Prince and I have a Warner Brothers deal." I go, "I know who you are. No need to convince me!"
I photographed his band first, and he liked those. So he came back and asked how much for a poster. So I did the poster and he liked that. Well he would say, "Man these are really bad!" And I'm going "Oh, shit." But that meant he liked them.
He said he wanted to be shot on a bed. I found a bedspring and made that the background. He did everything himself. And I didn't even have an assistant, it was just me and him all the time. He just kept going, "I really like you. You're cool."
Later, he called me to do Purple Rain and described what he wanted to have done. I told him what I would do, and that's what he ended up doing, but I didn't shoot it. It was mildly upsetting. Then I went to New York and I worked for Rolling Stone. One of the directors said to me, "I saw Prince long before I heard him." I thought that was kind of compliment.
I think he bought everyone else out. He didn't buy me out, though. I think I just had too many images. I took probably 3,000 studio shots, and shots on tour every day.
The last time I saw him was while he was filming [1990 film] Graffiti Bridge. I went out to Paisley Park and watched them doing a scene. He snuck up behind me and hugged me.