Meet Débruit, The French Artist Trying To Break Stereotypes Through Music
A commission from the Europalia Arts Festival took him to Istanbul to paint a musical portrait of the Turkish city with a cast of local collaborators.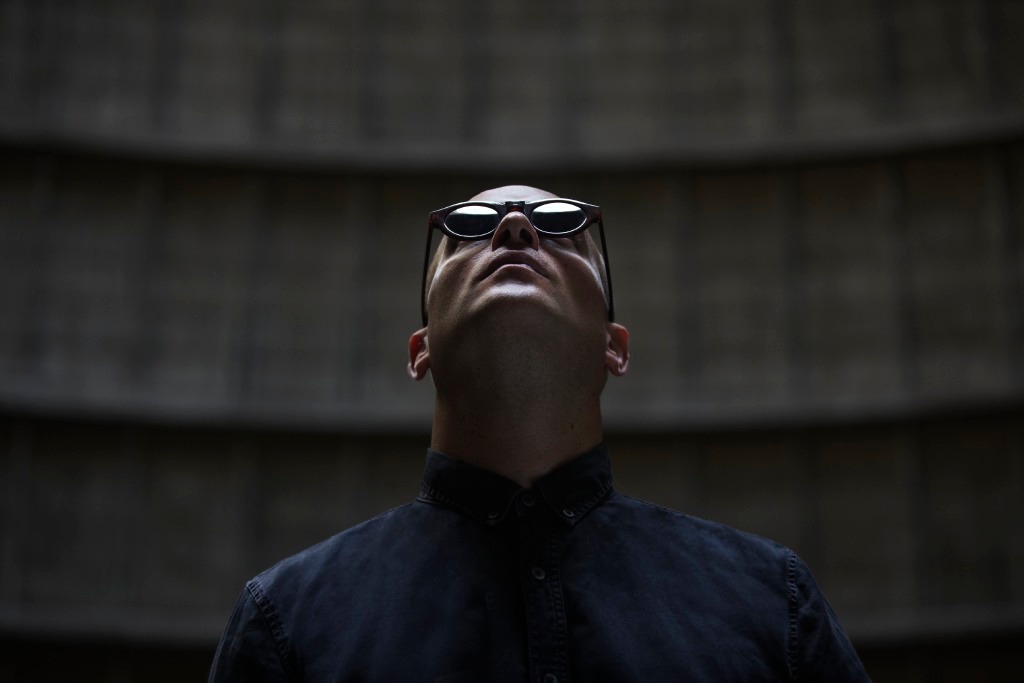 Stereotypes are, by their very definition, hard to shake. For centuries, the West has oversimplified other musical cultures, often reducing them to obvious, and condescending, signifiers. "African music isn't just dancing and percussion instruments, and Turkish music isn't just whirling dervishes and gypsies," says Xavier Thomas via Skype from his adopted home of Brussels. Since he first emerged as Débruit in the late 2000s, the French artist has fashioned himself as a musical explorer, delving into global sounds and traditions and reimagining them through a personal filter. With roots in experimental and electronic music, Thomas has refined his approach over the years by combining an insatiable thirst for inspiration with in-depth research and a desire to make music "that can't be pigeonholed, to break the boundaries between tradition and reinvention." The results—from the West African-inspired U.K. funky of "Nigeria What?" in 2010 through to his 2013 album with Brooklyn-based Sudanese singer Alsarah, Aljawal—feel atemporal and unmoored. Thomas's music moves freely, from slow to fast, accessible to obscure, recognisable to confusing. In pursuing his vision, Thomas looks past stereotypes to engage in dialogue with music from all over. Along the way he has become a musical polyglot of sorts, a self-taught artist creating sounds for the global community.

Today, Thomas is in a cheerful mood. In late May he will self-release Débruit & Istanbul, his third album in four years. The result of a year-long project, it is also his most ambitious yet. The album was commissioned in the spring of 2015 by Belgium's Europalia Arts Festival, a prestigious bi-annual multidisciplinary cultural event. Every edition of Europalia focuses on a different country and in 2015 the festival turned its attention to Turkey with an exhibition titled Imagine Istanbul that combined photography, music, and cinema to explore the city's enduring appeal as an artistic muse. In July 2015, Thomas spent two weeks exploring Istanbul and its musical life before returning home to create a first draft of his work for the exhibition, which ran in the autumn. This has now been updated into Débruit & Istanbul, a musical portrait of Istanbul's sounds and traditions featuring local musicians from the city's past and present.
"What I do is like learning a language but I try to keep my accent, my own expressions."
"My vision wasn't to make a Turkish album," Thomas explains. "It was to follow my feelings, what I was touched by." With a list of contacts, both his own and from the festival, and basic knowledge of Istanbul from previous trips, Thomas set off on a city-wide chase that lead him to the studios of Turkish legends Okay Temiz, a jazz-fusion pioneer, and Mustafa Özkent, a funk guitarist. In the Dolapdere quarter of Beyoğlu, he recorded renowned Turkish Roma master clarinetist Cüneyt Sepetçi. Completing the experience were sessions with new talents including rock singer Gaye Su Akyol and members of the self-styled alternative band BaBa ZuLa. The meetings proved as varied and challenging as the city itself. While the younger generation of musicians were willing to collaborate in the flesh, older musicians like Temiz and Sepetçi required some tact and diplomacy to open up. Thomas had to break through the stereotypes we all hold, regardless of perspective, to get them to share a more honest performance instead of what they assumed he wanted to hear. "They were less flexible, I could feel it was more about capturing the moment," he says, comparing these particular sessions to digging for samples. He continues, "but it's like a deluxe version of a sample: made in front of you and with all these incredible stories that come with it."
As the only naturally occurring transcontinental city in the world, straddling the Bosphorus strait that links Europe and Asia, the most obvious metaphor for Istanbul is of a bridge between continents and cultures. As Thomas recorded the album with multiple generations of local musicians he had to create his own bridges: between genres, from electronic to psych and funk; between Western views of Turkish music as inherently folkloric and the realities of it; and between an older guard of local musicians who achieved fame with experimental, and sometimes political, music and a new wave trying to do the same at a time when that has become more difficult, in both financial and practical terms. "The bridge is symbolic of Istanbul, it's easy," Thomas admits with a laugh, "but it's also true. I think the new generation of Turkish musicians wants to find their own freedom of expression, and they take some inspiration from the past, while the older generation isn't always aware of what the new kids are doing."
When I tell Thomas that I think his work is akin to musical polyglotism—the mastery of multiple languages—he raises his eyebrows in surprise. He doesn't believe he's mastered every musical tradition he has studied so far, but he does agrees on one point: "[What I do] is like learning a language," he says, "but I try to keep my accent, my own expressions. I want to learn the codes and ways in which people express themselves to create a certain feeling in the listener while remaining natural." From the myth of the Tower of Babel to current developments in translation software, humanity has long sought to imagine a world in which the boundaries of language have been overcome. By embracing the inherent value of music as the one true universal language we already have, we can begin to view ourselves and others not as different and apart, but as one and the same.