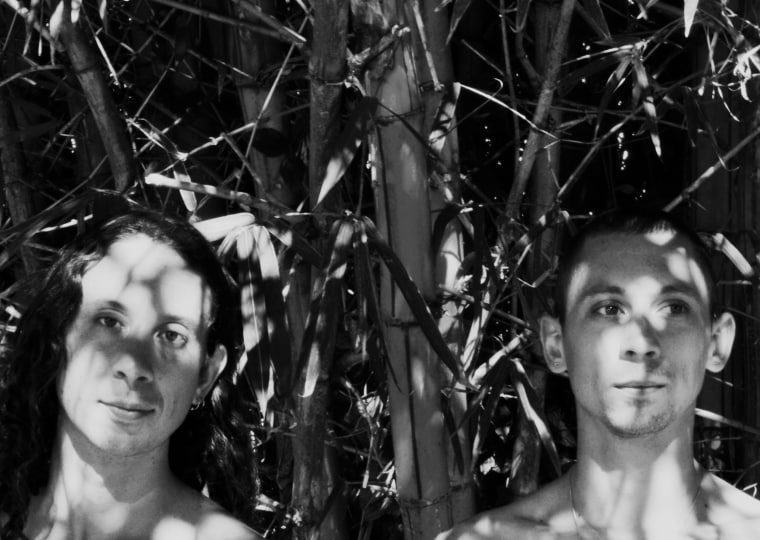 Andrew and Daniel Aged have a habit of subtly reorienting themselves with every big release, and that includes what they call themselves. After starting off in L.A. as session and tour musicians, they debuted as Teen Inc. in 2010, in their funkiest and Prince-iest incarnation. In 2013, their music and moniker became more subdued for their phenomenally introverted no world LP, released on 4AD as just plain inc.
And now, for their self-released single "The Wheel," out today on iTunes and Spotify, the pair have perhaps expanded a bit, accumulating the weight of experience and rechristening themselves inc. no world. Or maybe nothing much has changed: "Two brothers in a room playing music, like they've always done," they explained over email.
"The Wheel" was written in Hawaii and recorded in L.A., and features Andrew's signature quiet shredding and Daniel's pull-you-close bass. The brothers' music remains as beguilingly tender as ever; no other band around conveys such intimacy, no matter what they're called.