Meet Jamila Woods, The Do-It-All Poet Making Freedom Songs For Girls
In this week's GEN F, a Chicago-born artist, and Chance The Rapper collaborator, pieces together soulful puzzles.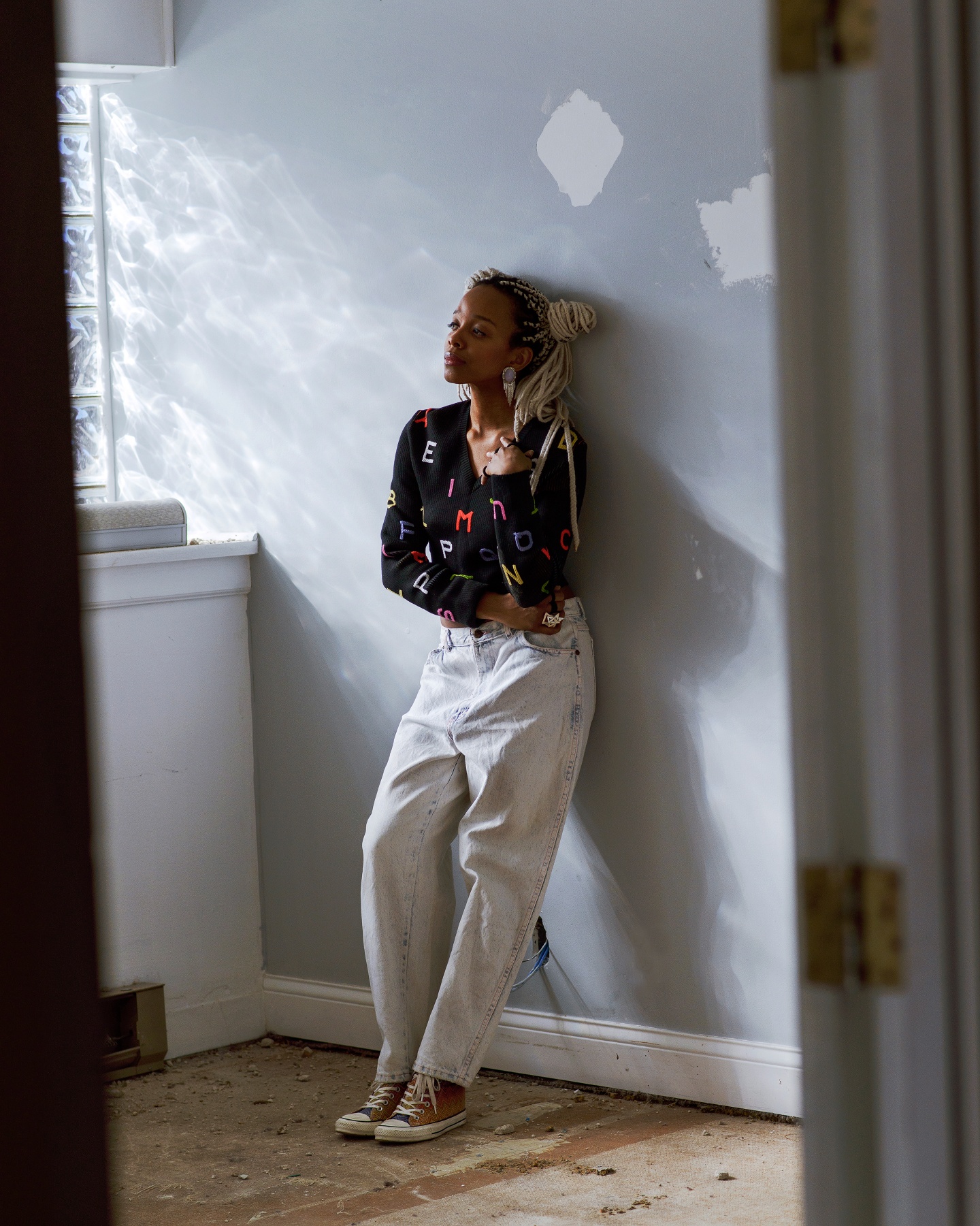 On any given day, Jamila Woods might climb into bed accompanied by a stack of books, a Moleskine, scraps of loose paper, and a thin-tipped black marker. Every artist has a process and this is hers: the multi-hyphenate Woods—poet-singer-songwriter and full-time arts non-profiter—bundles sundry influences and takes what she needs out of them. On an evening this past February, as she worked on songs for a debut solo album, those influences included lyrics by Incubus and Taking Back Sunday, tweets culled from a friend's timeline, and books by writers like Toni Morrison and Gwendolyn Brooks. The 26-year-old's best art is patchwork, made up, like her, of things that came before.
"I'm always collecting," says Woods, speaking over Skype from her Chicago apartment. "I'll be on the subway and a guitarist will be playing with a hat out, and I'll record a little part, take it home, and make it into a beat with my voice." Woods's penchant for layering comes directly from her interest in hip-hop, gospel, and soul, genres that have long given new consideration to sampling and allusion as artistic devices. Growing up on the city's South Side—her father is a second-generation Chicagoan and her mother an army brat who "lived all over"—Woods and her three younger siblings sang Disney tunes to entertain each other, tracks from Stevie Wonder's Conversation Peace album to put sick family members at ease, and songs from their grandmother's Sunday choir to bring the feeling of church home.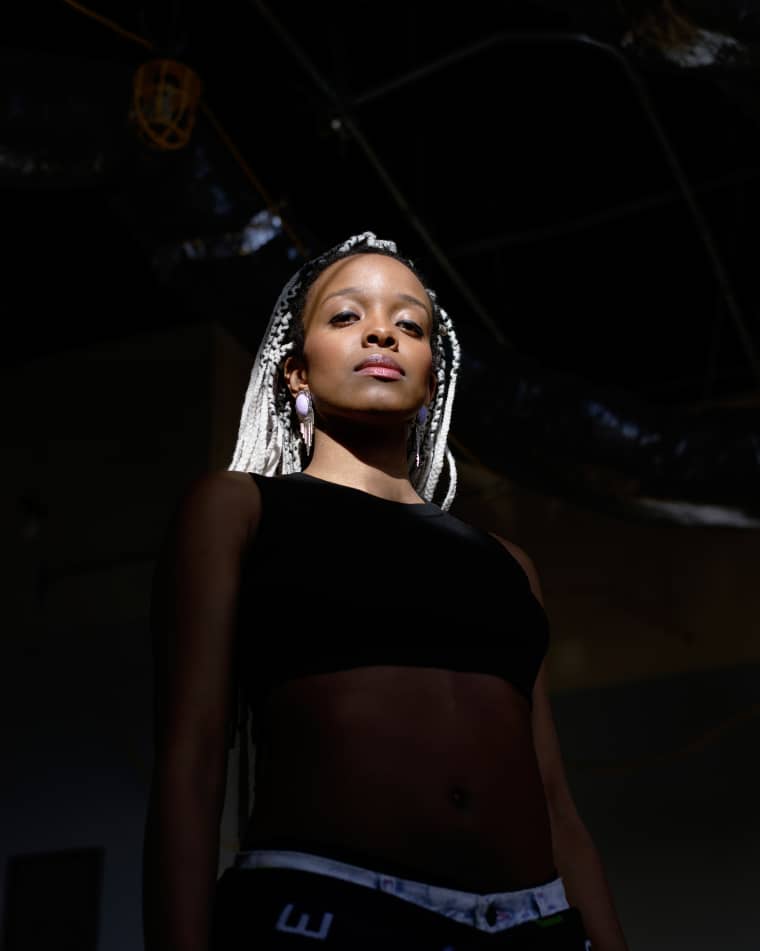 There's something about Chicago—maybe the eight months of cruel winter, maybe the landlocked, little-big-town complex cities of its size often have—that makes it loom large in the work of its residents. In "Ghazal for White Hen Pantry," a poem by Woods published in Poetry magazine last year, the white neighborhood hostile to her black family plays a potent backdrop: oreos in your palm, perm in your hair/ everyone's irish in beverly, you just missin' the white skin, she writes. Woods, who earned her own footing in the arts by shuttling through a number of community programs, now teaches at the renowned literary organization Young Chicago Authors. The group hosts WordplayYCA, a long-running youth open mic that served as an incubator for guys like Chance The Rapper, Vic Mensa, and Mick Jenkins. "Even when I was in college in Rhode Island, whenever I was home I would go there and read something so I could make sure I was still speaking the language of my people," she says, a persistent smile peeking through her steady voice.
After graduating from Brown with majors in Africana Studies and Theatre and Performance Studies, Woods moved back to Chicago and spent a couple of years as one half of a minimal, organic-sounding R&B duo with a college friend. When the band broke up last year, it was Woods's crystalline vocals alongside Chance on "Sunday Candy," off of Donnie Trumpet & The Social Experiment's Surf, that introduced her to much of the world. (She closes her contribution to the song with a reference: an interpolation of the gospel standard "It's Gonna Rain.") But Woods attracted even more eyes a year later, when she guested on Macklemore & Ryan Lewis' "White Privilege II." Macklemore's music and celebrity frequently play host to a battleground of ideas about race and appropriation, and the song, for all of its earnestness, earned rigorous criticism for both his intentions and politics. "I can't say I feel regret, but I felt like a turtle. I went back into my shell a little bit," says Woods of being swept up in the social media backlash over the song. "The thing I was most afraid of was that people would think I was, like, being inauthentic to myself or just wanting to be on a Macklemore song."
Her concerns are understandable. Whereas the Macklemore collaboration was intended to spur introspection and dialogue among his majority-white audience, Woods's poetry and music mindfully target black girls. "If a black girl hears my music, I hope it would sound affirming and soothing—whether that's traditionally soothing like a lullaby, or the kind of soothing that comes from, 'Wow, you just said that thing that is talking to me,'" says Woods. On her first solo single, "Blk Grl Soldier," which she describes as a "freedom song," she calls out the names of black women heroes like Audre Lorde, Assata Shakur, and Angela Davis over a drone-y beat produced by fellow Chicagoans Saba and Just Cuz. They want us in kitchen/ Kill our sons with lynchings/ We get loud about it/ Oh, now we're the bitches, Woods sings, mincing absolutely zero words. The song's affirming vibe and layered arrangement offer an early glimpse of what she hopes to accomplish with her album, which will be released this summer by Chicago indie Closed Sessions. "It feels like a challenge sometimes to even feel joy on a day-to-day basis," Woods says. So she'll continue finding some—somewhere, anywhere—and stack it all up.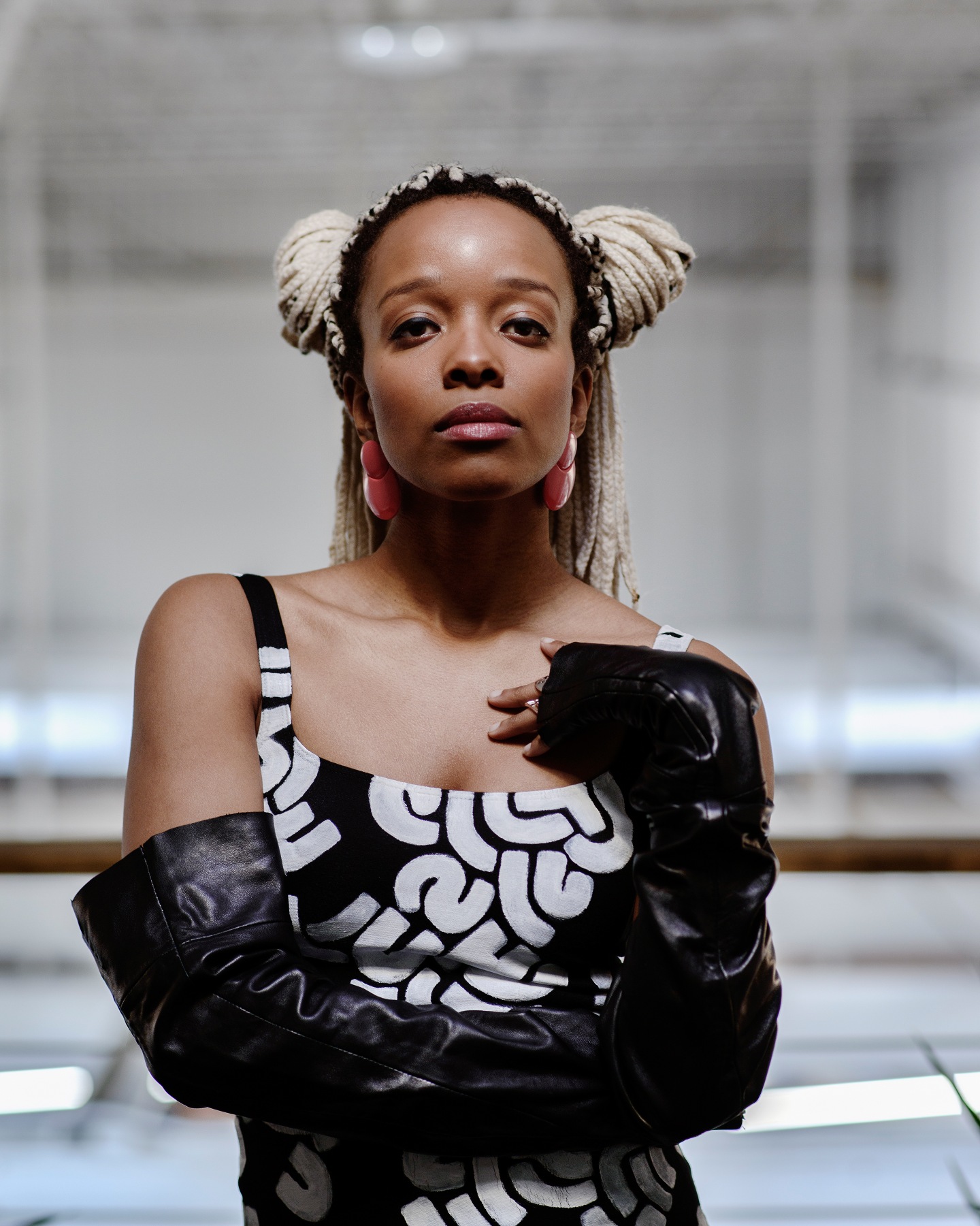 From The Collection:
GEN F