Valaire Partner With Rising Pan-African Emcees On The Sweltering "Apata Palace"
Shift into summer mode with the Montreal quintet's brassy new track.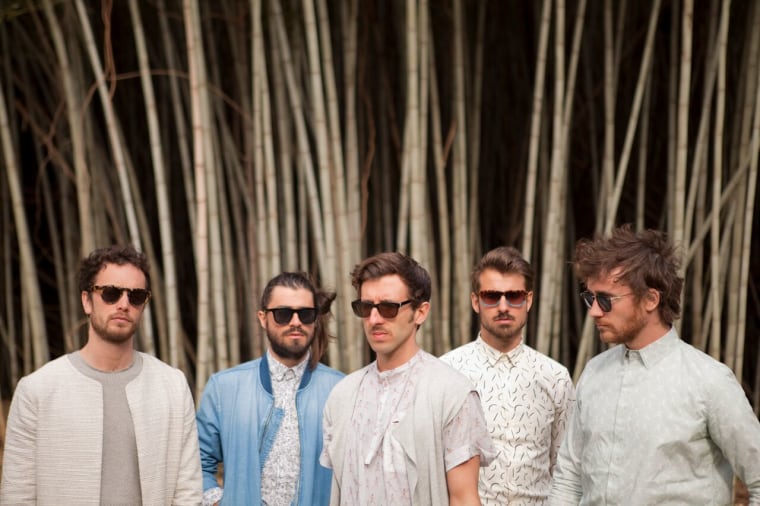 Montreal is home to large African and Afro-Caribbean communities and, moving through the city, you'll hear the twitchy rhythms of kompa and Afropop floating from car windows and bars. On their new track "Apata Palace," Montreal five-piece Valaire pay direct homage to the sinewy bounce of afrobeats—with a little inspiration from the bacchanalian horns of New Orlean's brass bands. And Congolese Montrealer Pierre Kwenders and Nigerian New Yorker Kahli Abdu elevate Valaire's production by cleverly carving out new tempos for their vocals to sit over the densely percussive beat. And it was Abdu who helped title the track, as Valaire explained in an email to The FADER.
"Montreal's winter is not the best place to be to create sunshine-filled, groovy songs. In 2015, we decided to escape February's freezing cold and head down to New Orleans to write new material. So we packed the studio gear into a trailer, hopped in a van, and drove down to Louisiana right in time for Mardi Gras. That's where the basis of "Apata Palace" came about—it's basically a percussive way to celebrate the summer. The song combines our electronic touch with the African swag provided by Pierre Kwenders and Kahli Abdu. Apata is the name of the street where Kahli grew up, and [the song] reminded him of old school TV commercials he used to watch as a kid in Jos, Nigeria."
"Apata Palace" is the second single from Valaire's forthcoming record, Oobopopop, out in September on Indica Records.