You Need To Listen To Nkisi's Exhilarating New Mix
Featuring largely original material, the NON Records co-founder made it in support of upcoming art exhibit, MAMI.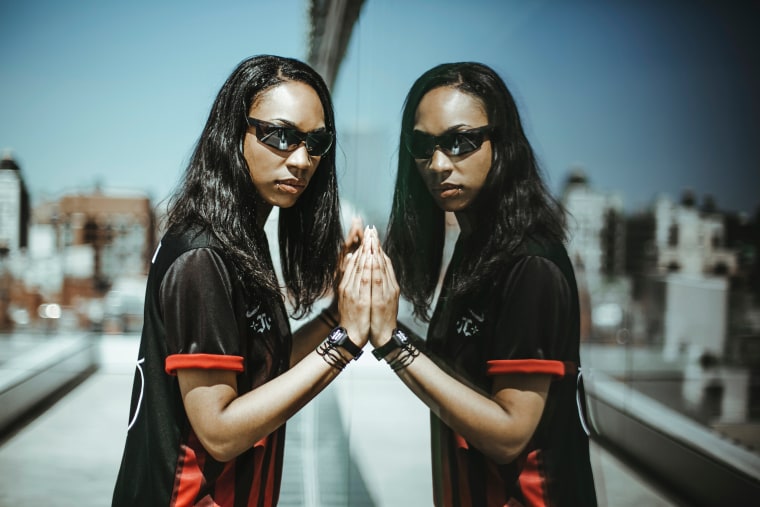 London-based artist Nkisi is one of the three co-founders of disruptive electronic music label NON Records, along with Chino Amobi in Virginia and ANGEL-HO in Cape Town. The trio recently visited New York for a charged showcase as part of RBMA's month-long festival, and played a smattering of heatwave-ready sets around the city. If you missed Nkisi in action, then you're going to need to check this thrilling mix she's made in support of upcoming art exhibit MAMI. Titled "The Dark Orchestra," the mix features largely original material and finds Nkisi melding trance synths, theremin-spliced house, and caffeinated drums into something akin to an aural baptism, or as she put it in an email to The FADER: "Bear the burden of truth like nails into your body."
Listen below, and head to MAMI's fundraising page to get your hands on a download. It's being offered as a donation prize along with a handful of other mixes made by woman-identified producers and DJs. MAMI will show at New York City's Knockdown Center from August 6 to September 5, 2016.
Tracklist
The Dark Orchestra Intro
Nkisi - ???
Terrorists - Prayer of Clan
Nkisi - Venus retrograde
Nkisi - KARMA
Nkisi - Flush/in
Zaza Twins - Instrumental Coupe Decale
Nkisi - ???
Rara Outro