Questlove Explains How The Roots Helped Usher Tap Into His Purest Form
Two legendary musical forces came together at The Roots Picnic to push boundaries and preserve classics.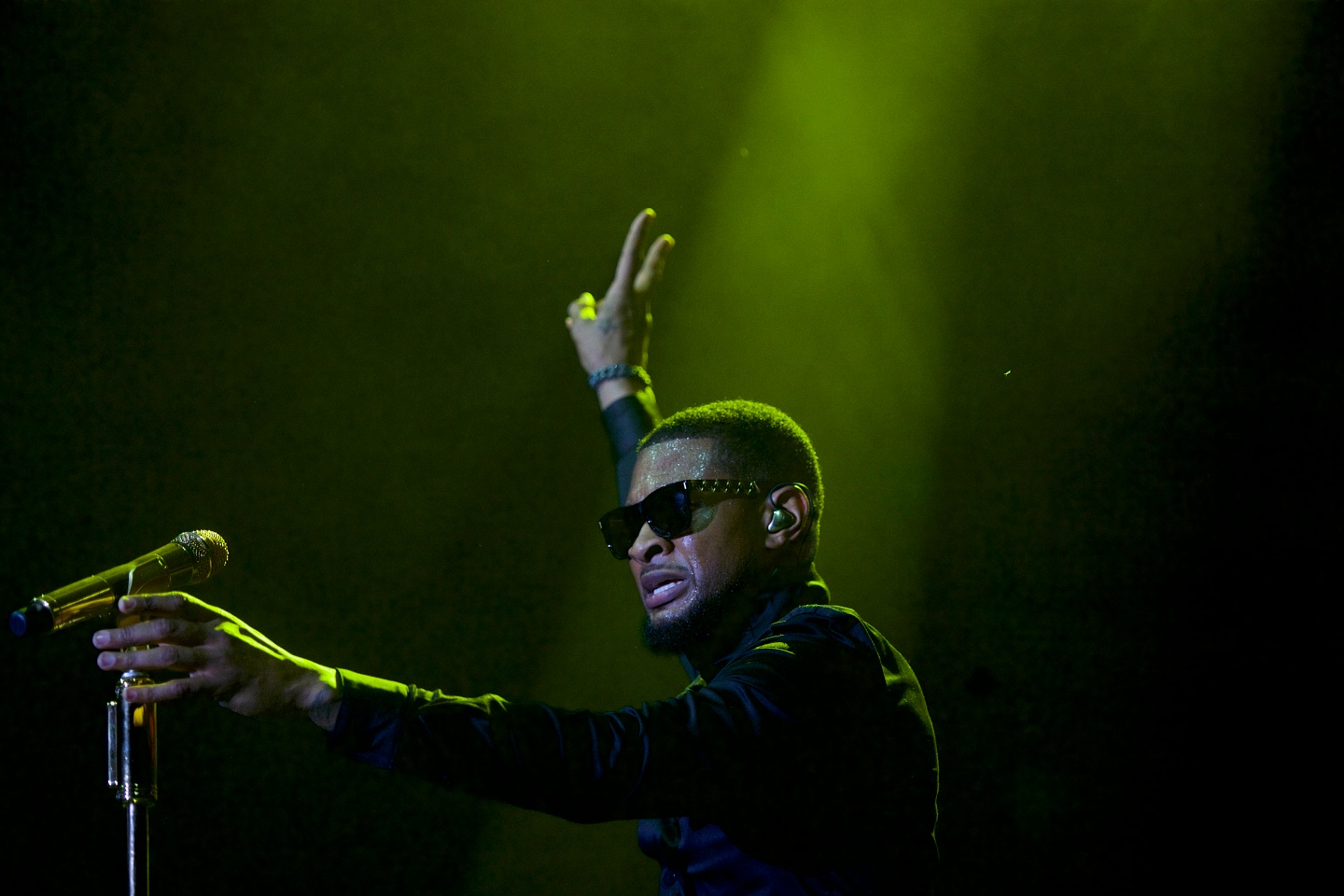 On Saturday at Philadelphia's Roots Picnic, legendary crew The Roots and R&B icon Usher ended the day with an explosive headlining set. The artists worked closely for weeks to find the sweet spots between their distinct sounds, which translated into an almost three hour performance filled with the band's funky spins on some of Usher's most cherished hits. In the audience, lovers swayed, women screamed, and voices filled the space on tunes like, "Bad Girl" and "Simple Things." After Usher would finish a song, The Roots' MC, Black Thought came through with lyrics that offered the show smooth transitions and some extra edge.
Over email, Ahmir "Questlove" Thompson told The FADER about Usher's willingness to step outside of his comfort zone, channeling the 70's, and the classic anthem that he played at the start of every rehearsal.
The Roots are always able to think outside the box in terms of collaborations, as well as being able to close the gap between their instrumentation and the sound of the artist. During rehearsals, how was the chemistry between the The Roots and Usher?

QUESTLOVE: It was a dream, which confirmed a hunch that I had. I had made the observation that there are two types of artists in the world today—achievers and creatives. That's not meant to say that one type of artist uses one side of the brain more than other, only that achievers never cease to amaze me. They have an enviable position of somehow immersing themselves in their work, of jumping into any creative current with complete abandon, without fear. I really admire and envy that. So-called creatives, the people you'd think on the surface could come around to new ideas, often overthink and wind up sabotaging the process. In this case, Usher was completely out of his comfort zone, whereas the Roots consistently work with different artists. But Usher kind of gave us carte blanche to take the music to new places. People are used to saying "NO" Electric-Company-style. I see it coming out of their mouths into my ear. I didn't see it coming out of his mouth.

What was the rehearsal process like?

I think we committed an additional 4-5 hours on top of our normal schedule, three to four weeks in a row. Logistically, that's a big commitment. But, I had an idea. I rarely feel that soul music hits the nerve that it used to hit. It's supposed to be something that spiritually uplifts you and helps you survive. I needed someone with an extensive catalog that was beloved to see if I could channel it into that. Usher was perfect. Confessions was the last black album that was a mega-hit, more than ten million.
For lots of people, it's a touchstone. And it's a perfectly done album, but that's the thing: it's too perfect. I wanted to muddy it a bit. I wanted no abs. I wanted to take the flash away and simply put him in an environment that was more of a legitimate seventies concert. What if Usher came out in 1973? And in my mind, that shifted the terms a little. It would have been easy to think of Al Green or Marvin Gaye. When most people think of Usher, they think of the sexiness factor, of women oohing and aahing. Here's the thing; he has an amazing voice. I wanted to use that in its pure form.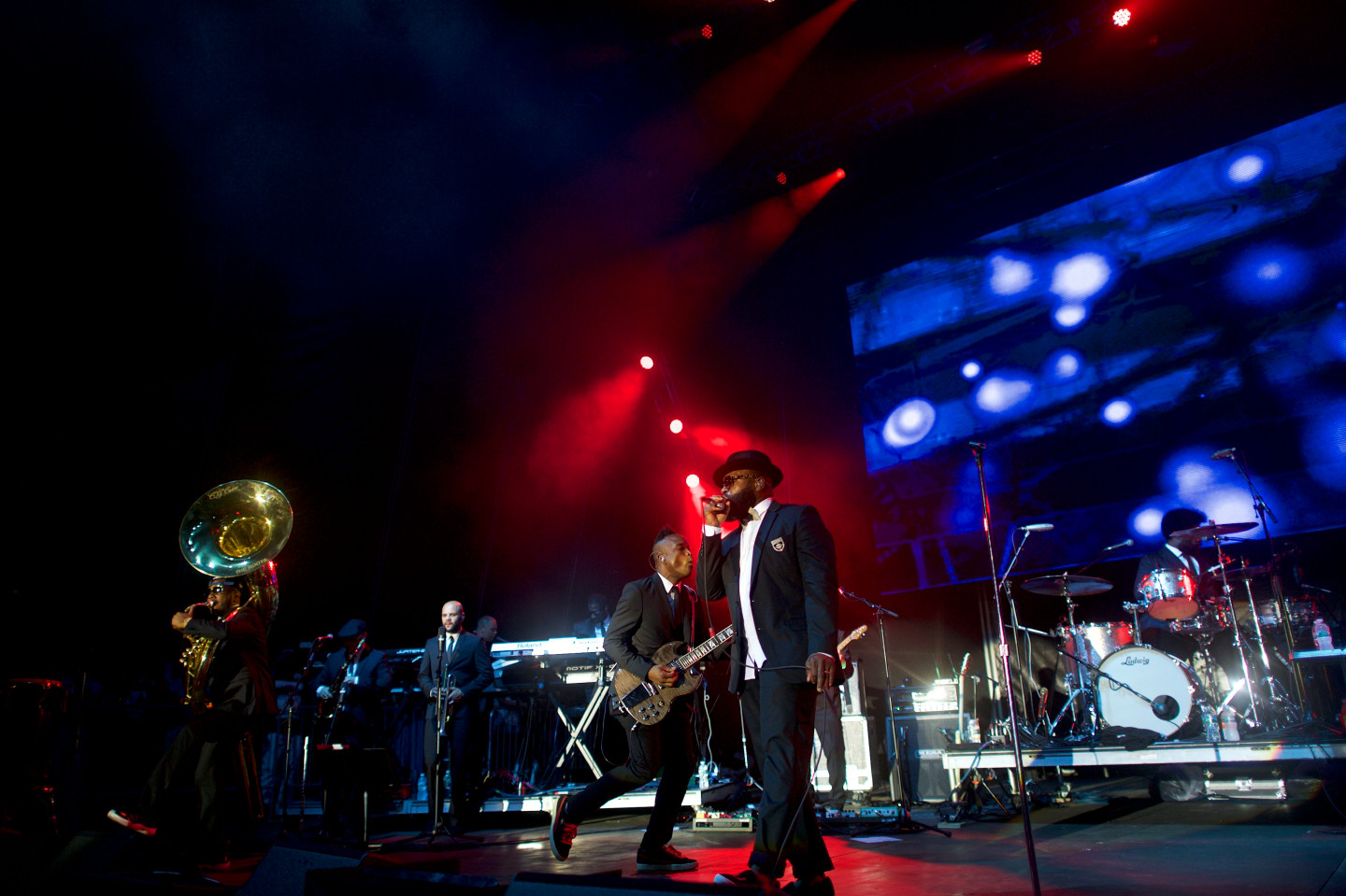 Were there any specific moments from rehearsal that stand out to you?

I purposely started rehearsals with "U Make Me Wanna," from his My Way album, back in 1997, and I filtered it through Eddie Kendricks' "Intimate Friends," which came out 20 years earlier. I knew the sample would hit him in the sweet spot. Even though I won the battle, I lost the war. With every creative, there's always a straight guy to bring you back to earth. Both of us had management people there to keep us down to earth: "Okay, Ahmir, we get that you want to experiment, but..." They didn't want to lose the "Distant Lover" recognizability. They wanted him to hit a song and to hear the crowd screaming.

What about the collaboration worked so well?

The thing that makes it different from any other one is that most of the time, in the past, we met artists in the middle. But really, since we've been on The Tonight Show, we have traveled to meet artists in their spot. The one surefire way to set off alarms is to give that artist a result other than what they're accustomed to hearing. Again, though, I didn't see very much "NO" coming out of him.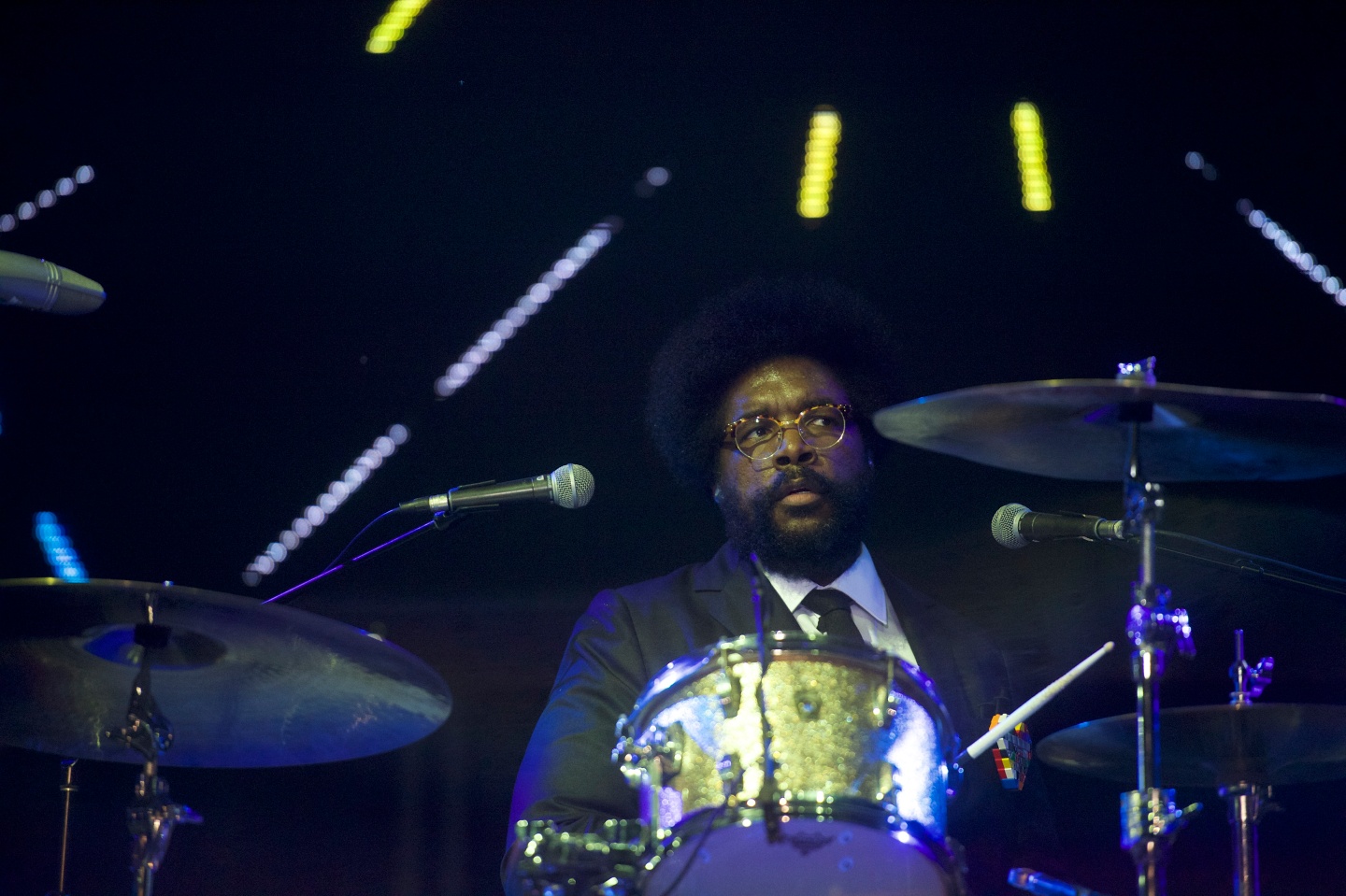 What were some of the most enjoyable songs to rehearse?

It's not about specific songs so much as about finding out what tricks everyone has up their sleeve. When Usher finally got fully comfortable with us after the Brooklyn Bowl show last week, he had a baritone. He was doing some Barry White-type ad libs. It occurred to me that with more time, we could really do something with that. But I kind of had to be a tyrant with the late rehearsals. I'll say that this is the one rare time where even the Roots had red lasers pointed at me.

What are some of your favorite moments from Usher's set?

There was a little bickering on how far I could take things. Usher was willing to go there. But at some point, management — his and mine both — pulled me aside to tell me that we were getting too far out toward the edge, and I had to retool the arrangements a bit to get that "Distant Lover" scream and still bring the songs toward this new place. At the last minute, for example, they told me that the intro to "Bad Girl," that guitar, was way too iconic to lose. We put it back in and there was the scream. I saw four sets of teeth on the side of the stage. That was management.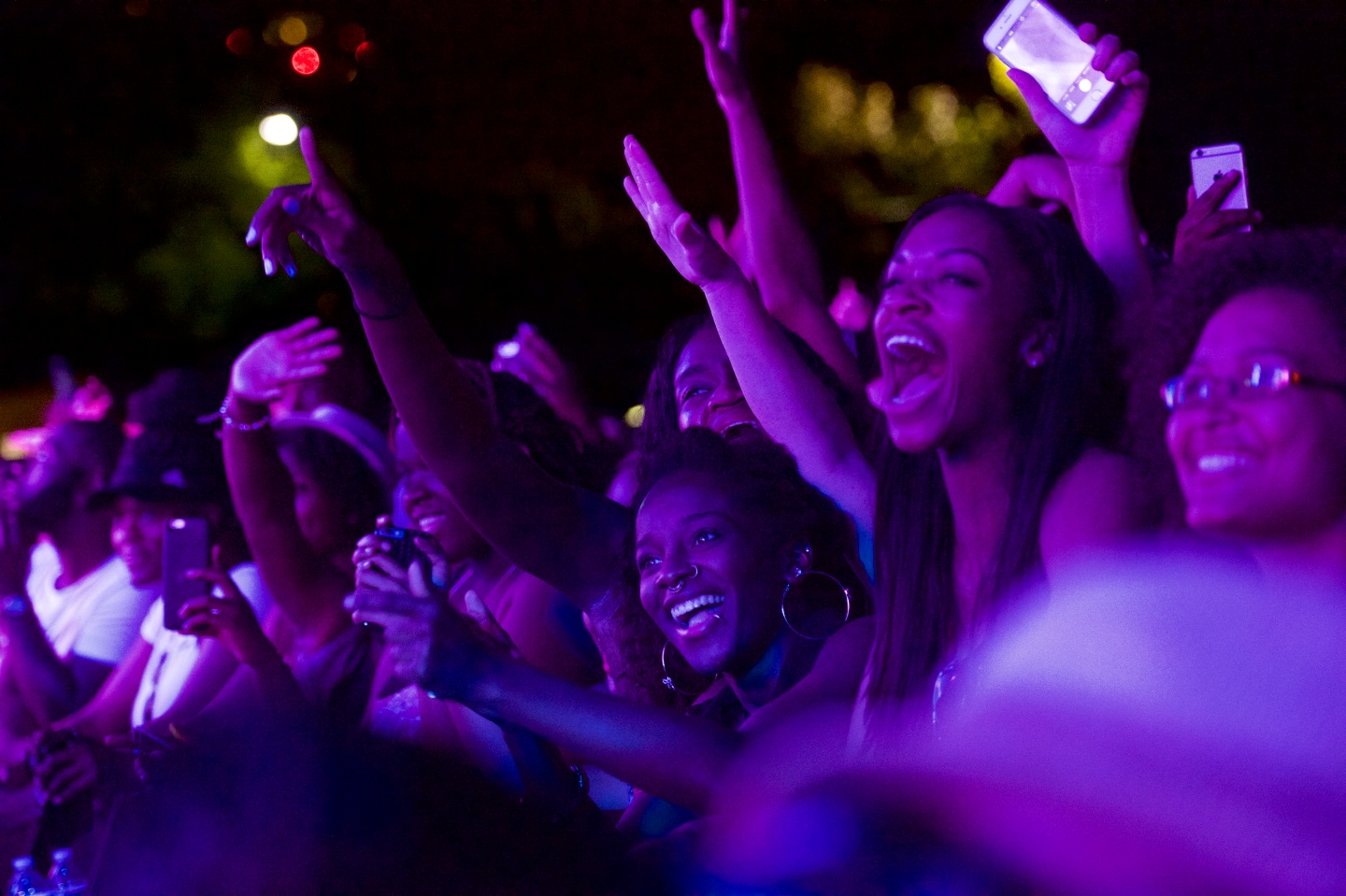 How would you describe Usher's headlining set?

He brought out guests. He sang his old songs in new ways. That was all amazing. But the thing I thought most about was the future. I had a really good vantage point of the kids' corner—Usher's kids were there along with all the Roots kids, about 27 children in all. Forty years ago, that was me watching Don and Juan or Harvey Fuqua and the Moonglows as my parents got ready to perform. What I thought most about is that one of those kids was probably taking it all in, understanding the way that the present connects to the past, understanding what the future's job is in maintaining that connection. If anything, that was my prime hope: Can I put a footnote in history where people later on, the people who will make music, were changed by this show, here in this moment?