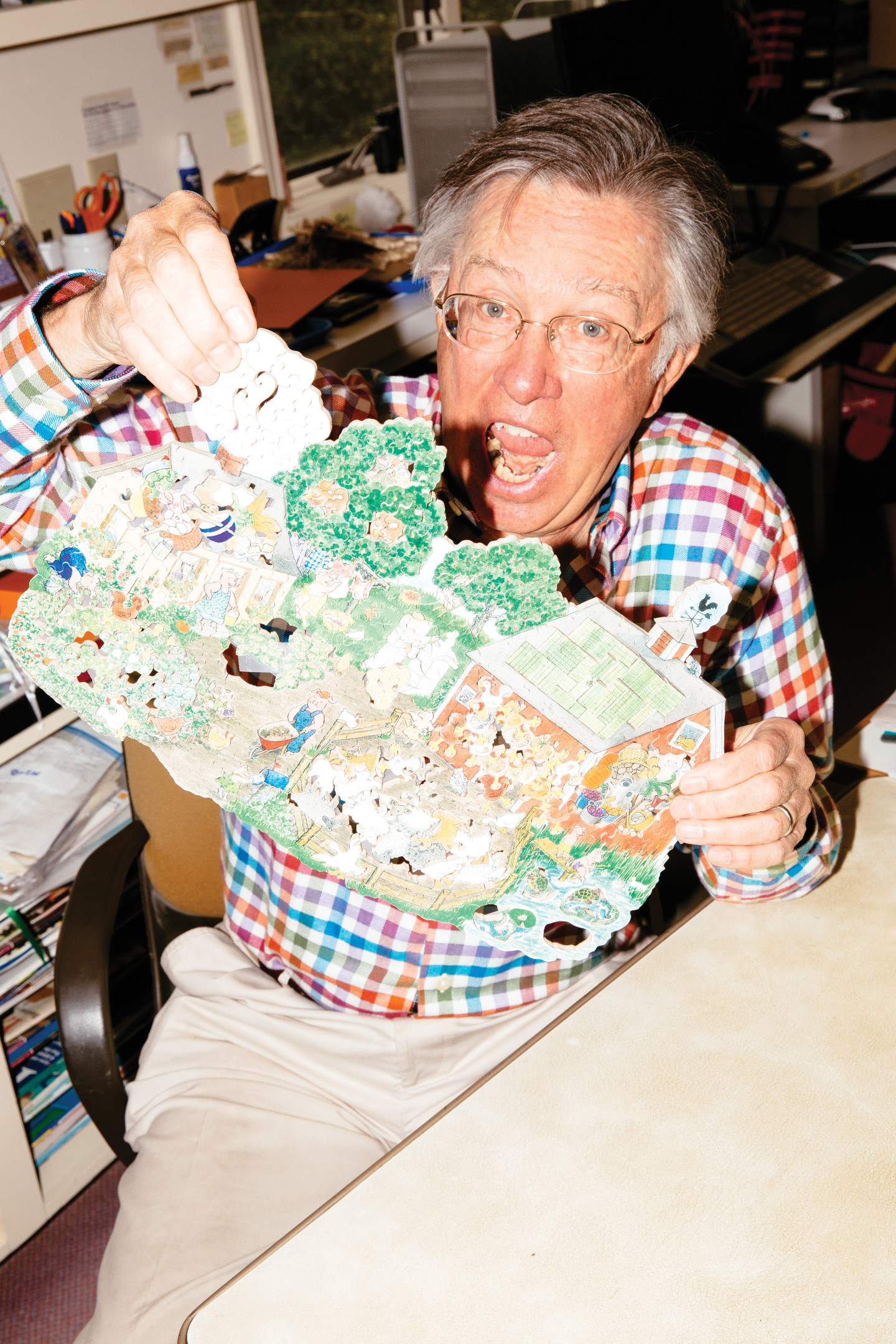 When Steve Richardson was an 8-year-old in Attleboro, Massachusetts, he butchered his fingers trying to make a puzzle with a miniature Dremel saw. He had grown to love the feeling of fitting pieces together and, with the encouragement of a puzzle-loving grandmother, wanted to make his own. But the fantasy was short-lived. "Blood was running down my hand," he said, calling over the phone from his home in Norwich, Vermont. "My mother unplugged my cute little saw, threw it in the trash, and said, 'Your puzzle cutting career is over.'"
It wasn't. Richardson, now 77, did heed his mother's words for a while, getting a math degree and an MBA, and working as a computer scientist for a couple of Fortune 500 companies and a Big Five accounting firm. But in 1970, when he and a friend, Dave Tibbetts, were laid off from a job in New Hampshire, they started a cardboard puzzle and game business. They called it Stave, a portmanteau of their first names and a play on one of the word's meanings: to break to pieces. They sold games to Macy's and Filene's. It was, Richardson said, a "moderate success."
In 1974, after receiving a serendipitous, unsolicited phone call from a wealthy Bostonian looking to buy high-quality wooden puzzles, Stave made an unplanned switch into a niche luxury market. The caller had offered to pay $300 for a 500-piece puzzle, significantly more than Stave had been charging for their cardboard games. In Richardson's garage, he and Tibbetts taught themselves how to make puzzles that were worthy of steeper price tags. Two years later, Tibbetts sold his half of Stave to Richardson for "one dollar and a saw." But by the '80s, business was booming.
"The feeling of not being able to figure it out until you move things around and around — that's the point."—Blair MacIntyre
Today, the company is 42 years old and has 25 employees. The puzzles they make and sell can cost as much as $8,000; lower-tier products start at $195. "You think, 'What people in their right mind would pay this kind of money for a wooden jigsaw puzzle?'" Richardson said. "But what do you give your wife when you live in a $20 million duplex on Central Park West? If your wife has everything and you have everything, what would entertain her? What would be thoughtful?" One unnamed customer has spent an average of $50,000 per year — twice the national median income — since 1974, Richardson says. Barbara Bush is also a longtime patron.
Stave puzzles are not flat, cardboard depictions of watercolor paintings. They're all hand-cut from five-ply, cherry-backed wood, and their designs border on cruel. From fans, Richardson has earned nicknames like Chief Tormentor and Dr. Diabolical. One of his inventions, an arduous level of puzzles he calls Tricks, involves pieces that can fit together in a number of layered ways but has only one true solution. One of Richardson's favorite Tricks is Champ, a puzzle inspired by the mythical Lake Champlain sea monster. Champ's 44 pieces have 32 different possible configurations, but there's just a single correct way to successfully meet the objective of getting the monster to bite its tail. Tricks are so tough that the company won't sell them to you if you haven't "earned your stripes."
"We are paid to drive customers crazy," Richardson said, with glee. "They love the little nasty things that we put in to fake them out and drive them around the bend." For an April Fools' stunt in 1989, Richardson released a bagel-shaped puzzle, which, though it was made up of just five basic-looking pieces, was secretly designed to be unsolvable. People got so upset that he took it off the market and issued refunds.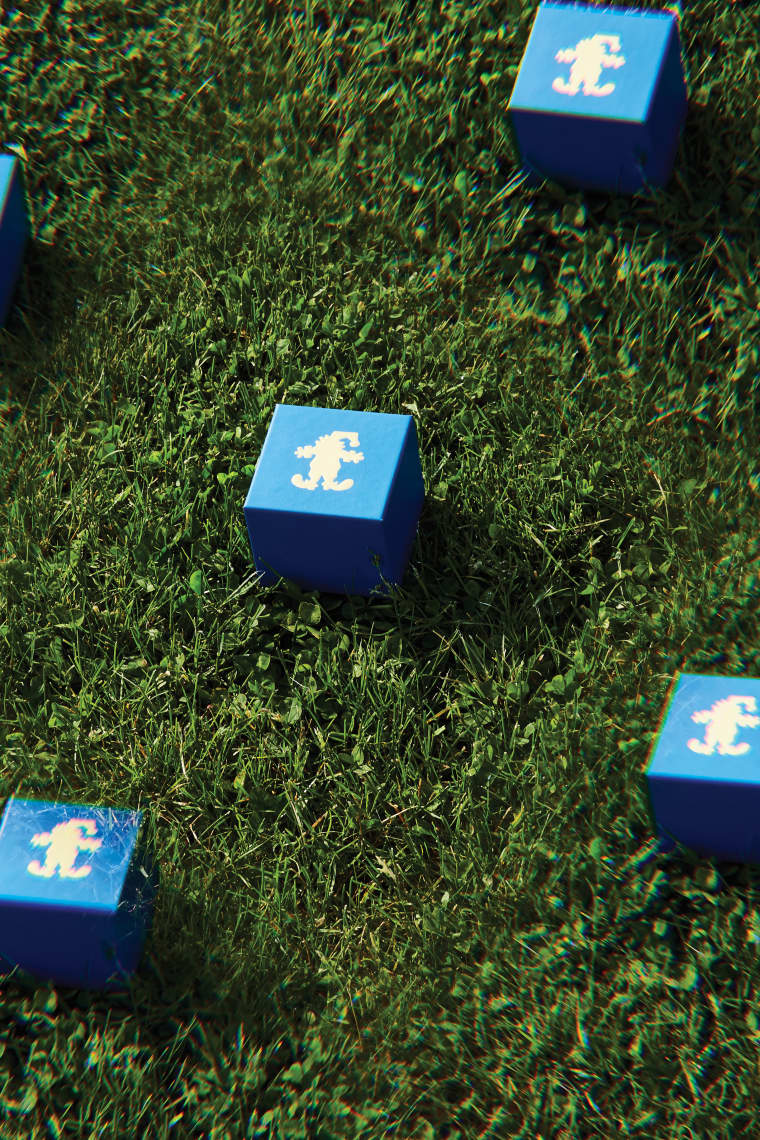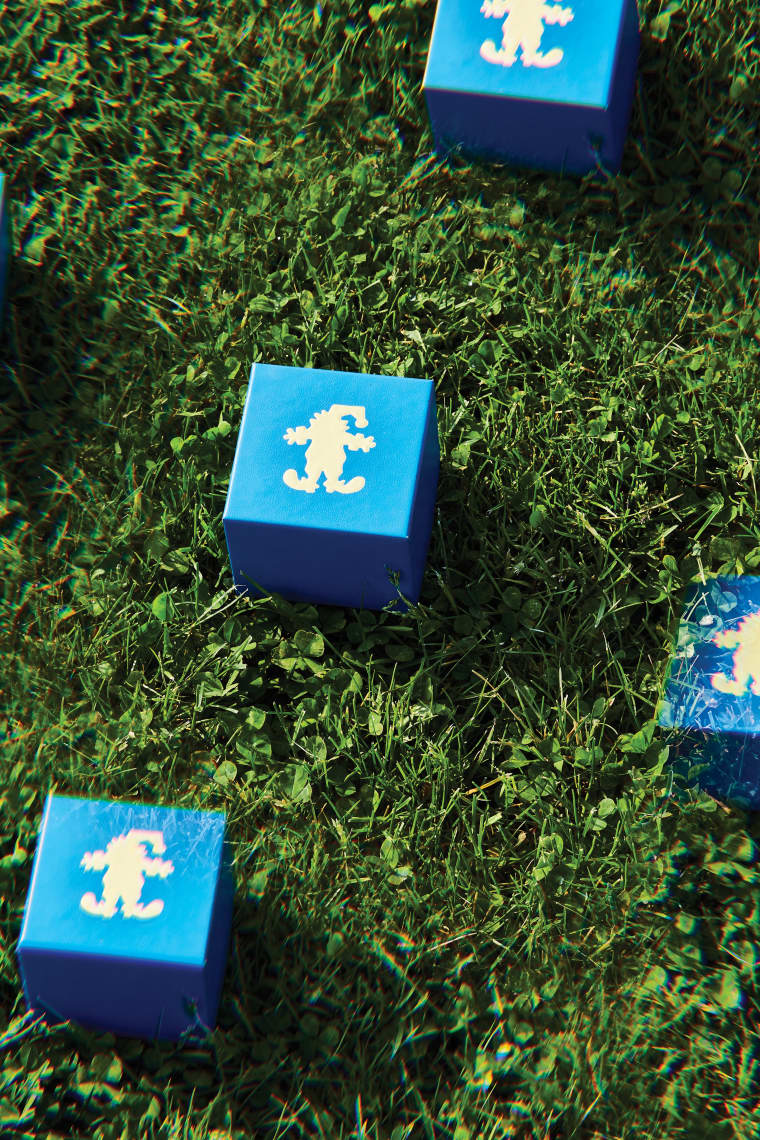 For many, Stave puzzles are a luxury, but not only in the novelty-gift-for-the-wealthy sense. "Most people I know do puzzles as a relaxing thing, not a strenuous mental challenge," says Blair MacIntyre, a professor of interactive computing at Georgia Tech who's been a Stave fan since the '90s. "For me, the frustration, the feeling of not being able to figure it out until you move things around and around — that's the point."
The challenge of working on a puzzle for days, weeks, or even months at a time can be incredibly rewarding. And for people who spend hours a day with their eyes burning in front of a screen and fingers pounding on a keyboard, it's especially thrilling to come home to a walled-off, tactile activity. Curling up on a couch and binge-watching TV shows can be relaxingly numbing, but using your brain, and your hands, to sink into a puzzle is a comfort. Puzzles fulfill a nostalgia not necessarily for an earlier time, but for a quieter one.
There's a popular philosophy, championed by people in the creative industry, which holds: if you have 1,000 true fans, you'll have a career for life. Those fans will support you when you release a new project, or buy tickets to see you every time you tour. Stave thrives by this rule. When the company experienced its highest period of growth in the '90s, Richardson chose principled happiness over mass-market success, refusing to expand more than necessary. He was determined to do what he knows and loves best: make weird puzzles for weird people. "We make a good living up here entertaining these wonderful people," he said. "That's enough for me."