Maya Fuhr's Camera Is Trained On The Weirder Side Of Human Nature
The photographer behind Metro Boomin's FADER cover talks her process and inspirations.
"I dream things that happen," says Toronto photographer Maya Fuhr, idly sipping a frozen margarita. We're sitting in a Williamsburg tiki bar — there are plastic coconut cups on every table, thatch on the roof, and sand on the floor — and the 26-year-old has just declared herself a psychic. "It sounds silly saying it, but it's true." Fuhr's work is just as playful — it has a candid, diaristic quality (her subjects sometimes wear her clothes), but is also clean and stylized, earning her a lot of commissions over the last few years. As well as shooting for The FADER, including her recent Metro Boomin cover, she has worked for brands such as Adidas, and been featured in the likes of Nylon, Dazed, and Vice.
"I think my dad being a psychologist definitely has influenced my photography," she tells me. "Because he'd always want to have these in-depth conversations about humans and how and why people think. That's definitely what I'm trying to capture in my photography: I'm just trying to understand human nature." She references the late, great New York photographer Diane Arbus, noting her shared love for photographing "shameless weirdos." And then it suddenly begins to make sense that we're sitting in an otherwise kitschy theme bar: off-kilter is her natural element, and she wears it in a way that's anything but tacky.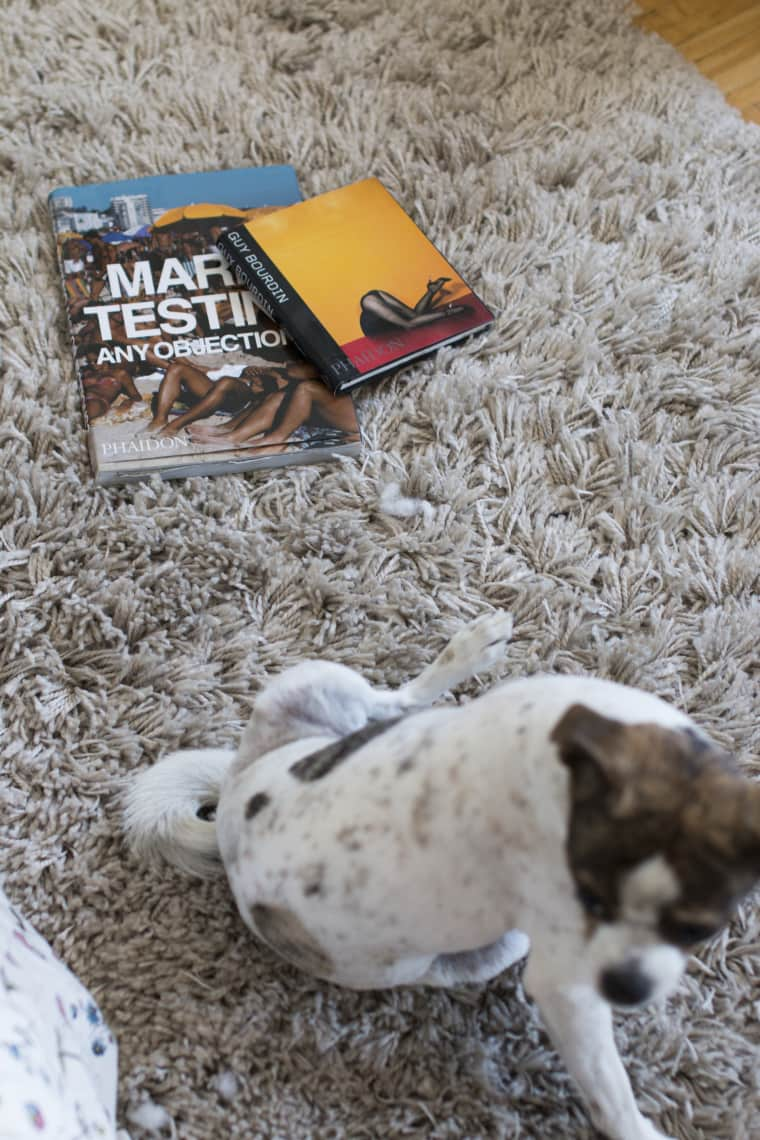 What do you shoot with?

I shoot with a Hasselblad C500, and a Pentax K1000.
Are you one of those people that thinks that it doesn't matter? Like the best camera is the one you have on you?
I think it's all about the photographer's eye. I really don't think it has anything to do with the camera.
So did you start out with a crappy camera?
I started with the Pentax K1000, which is the exact same camera I have now. I got that when I was 17 — my dad got it for me. All my biggest jobs I still shoot on the camera. I don't think it even qualifies as a "good" camera, [but] it does the trick.
What made you want to be a photographer?
It started naturally — I never really thought I wanted to do it as a career. [In my late teens] I started taking photos of my friends and documenting my life, because I was just very overwhelmed with how fast everything was moving. I started wanting to do it more seriously after I did my "Garbage Girls" series for Vice, which is a documentary series about beautiful girls who were technically hoarders. I made money off that, and got a lot of press, so I realized that I could do more than take photos for personal use: I could share them with the world. That motivated me to start thinking of concepts that I could even get paid for in the future.
You also have a series called "Collector Kind," in which you photograph people with odd collections. Like Chloe Wise, a friend of yours, you work a lot with issues of consumption. Do you think that the things we buy say more about our identity than what we do?
I think especially at a younger age, when we're trying to get to know ourselves and form an identity, we become obsessed with the version of ourselves that other people see. We start collecting things and buying a vast amount of clothes in the same theme, just to create an image. But, I find that once you get older, you start becoming more minimal: you've collected all these things over the years that have formed your identity, and then you realize that you don't really need these items to move on with your life. When I was in my teens, I collected a lot of stuff, but now I'm slowly starting to get rid of it. I know who I am: I don't need these things to prove that.
Most of your concepts seem to start with what you identify as a cool personality. When you came up with "Garbage Girls," and "Collector Kind," did you see one person and think maybe there'll be other people?
["Collector Kind"] was inspired by meeting this guy who collected dildos, who was a friend of a friend. I was like, "I can make this a series: there are so many people who collect weird things." It's all about who I surround myself with — I just feel like there are so many weirdos in my life that it's just easy to think of ideas.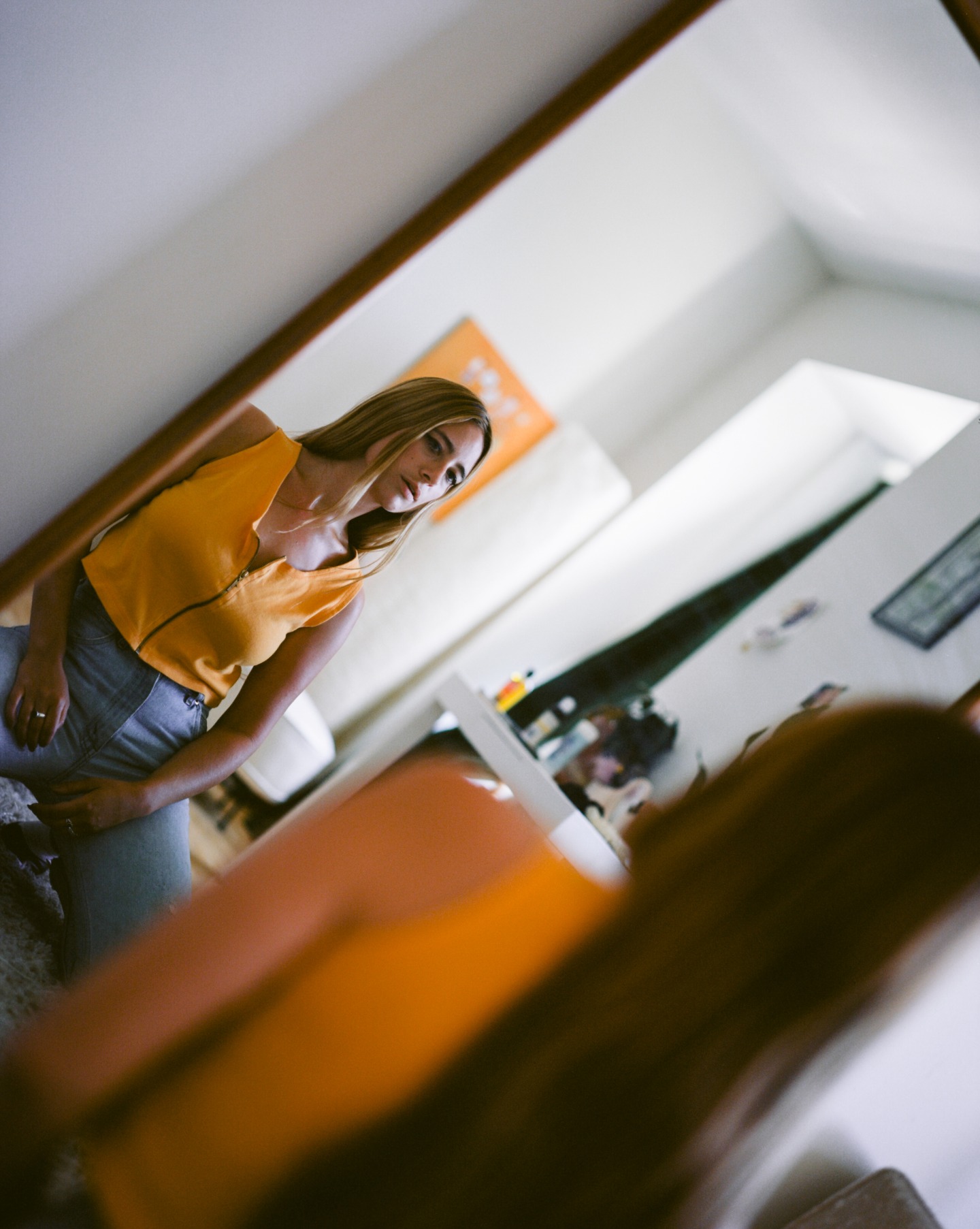 How would you describe your process?
Wake up in the morning, have a coffee. I have a shower; I meditate. I think that's my biggest step: to make sure I'm relaxed before a shoot. I think whatever energy you're bringing on set will transcend into your subject, so I make sure I'm calm, and I make conversation before I start shooting them. I make sure we know a couple things about each other, and I silently judge them: look them up head-to-toe, and then I choose how I want to portray them from what I see — from my first impression.
I try to make it a very intimate experience. I make sure that I'm having fun while I'm doing it, and then I like to take a break after, and decompress for at least eight hours — I'll have a cocktail or just rest. I've really gotten to know myself and know that I can't socialize right after I've done a photoshoot. Then I take the photos to get developed the next day, and strategically put them into folders on my desktop, into different categories of what the subject's wearing. Then it's very intuitive, my selection process. Like, don't like, like, don't like, trash can, trash can, trash can, fav, fav, fav (laughs). Then I send them to my client!
Why do you have to decompress after a shoot?
It's just a lot of energy. There's a lot of people on set, and a lot expected of you. I think there's so much more pressure going into the photographer than the subject, because the subject's just being themselves. The photographer has to be really strategic about all the time spent, about chatting with the subject, and taking the photos. You have to be very efficient but also very warm and social at the same time, so I have to decompress after all the socializing and all the strain on my eyes from looking so intensely at a person.
What do you look for in an image?
Composition. Lighting. I look for just any sense of [emotional] genuineness. I don't like looking at a photo and hearing the photographer. I look for a very natural photograph with beautiful colors and composition.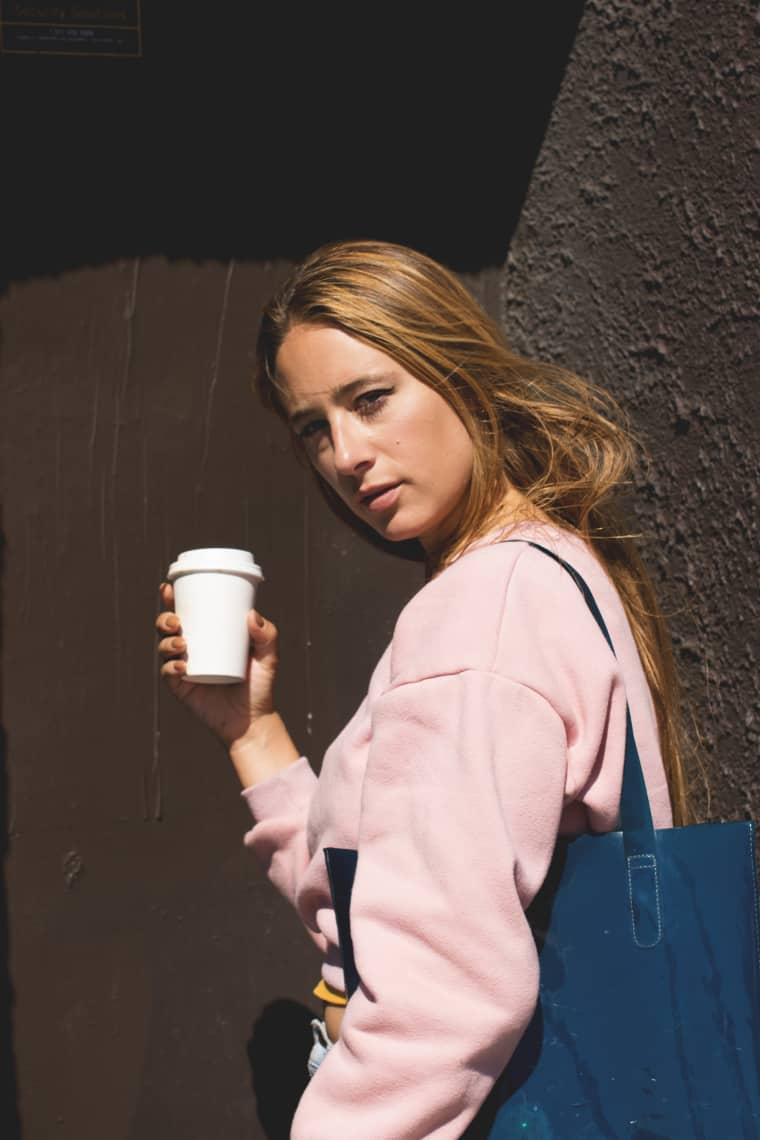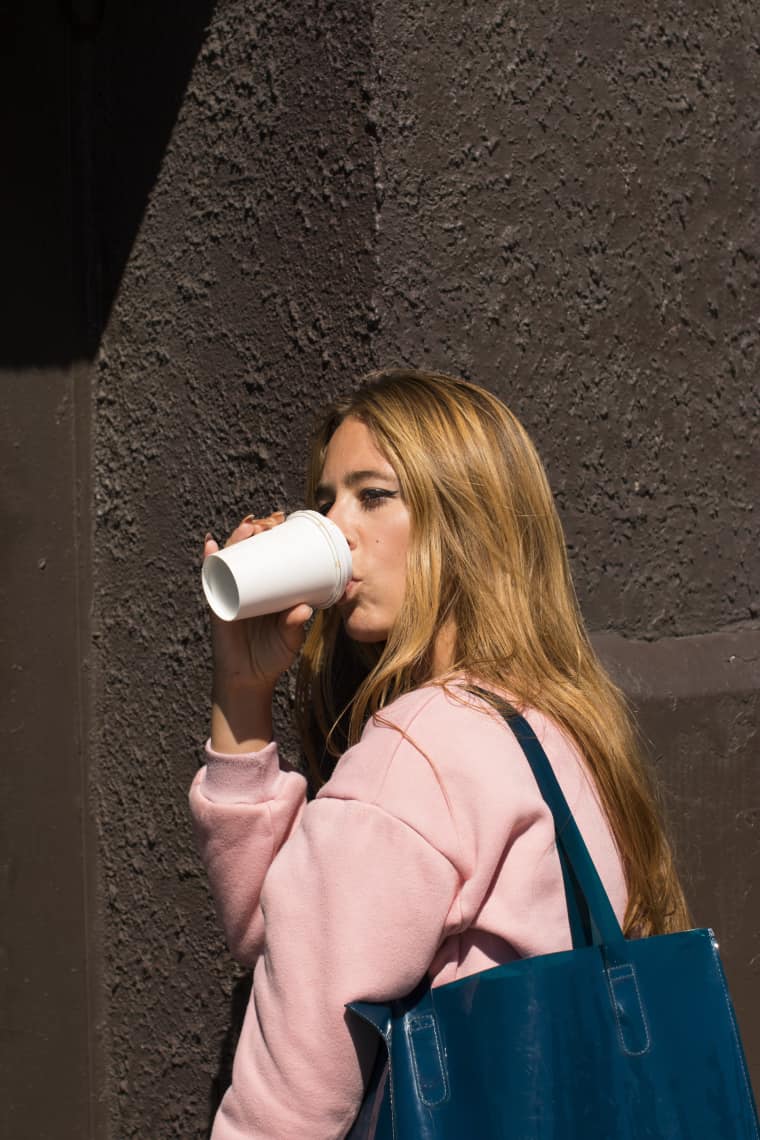 Which photographers do you admire and why?
Juergen Teller [for his career], and Diane Arbus [for her personal work]. I like the vulnerability that [Arbus] finds in her subjects, and I can relate to how she sees the world. The last photo project she did was of this camp for people with mentally disabilities. She was like, "I finally have found my purpose. This is what I have been looking for my whole life." She just found the most vulnerable, open-hearted subjects she possibly could. I can relate to that.
You're part of a community of up-and-coming artists in New York, and are friends with people like India Salvor Menuez and Alexandra Marzella. How has being a part of that scene informed your work?

Having a sense of community as an artist is really important, just so you can share your vision and have people understand you. I think it's important to have artists around me at all times, so I can talk about my ideas and not feel judged. People like India and Ally just really inspire me as a photographer because they are very empowered women and have very unique looks. I respect what they do in their art, so they're very easy for me to photograph.
You're popular on Instagram. How has it changed the way you work?
I definitely use it to my advantage. A lot of people hire me with the predetermined thought of my posting it online. It's kind of a win-win: I'm giving their brand credit by posting it online and making them look significant, and I'm getting [paid]. It's pretty cool.
What do you listen to when you're editing?
To concentrate, usually I'll listen to anything melancholic on repeat like Fleetwood Mac's "Albatross" or "Hymn Eola" by Tonstartssbandht. Although, lately I've been listening to Jeremih a lot while I edit.
With thanks to Yulia Zinshtein for the use of her house for this shoot.