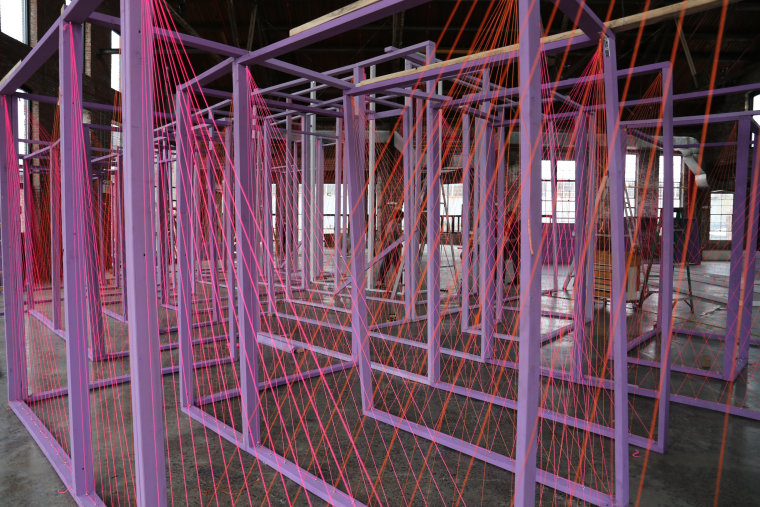 This holiday weekend, the Knockdown Center in Queens is playing host to the annual You Are Here (Trouble Maze) music festival. Its name is not in vain: the festival's music and dance acts will perform inside a giant string maze, and the audience will be able to interact with the performers and surrounding space. For the 2016 incarnation, festival organizers promise a larger maze with a new design. As for the musical acts, this year's expansive line-up includes electronica from none other than Prefuse 73 soul-searching modern gospel from serpentwithfeet, mellow hip-hop beats from Noah B, and much more.
"The You Are Here Festival seeks to leverage the installation itself to promote a different performance and listening experience," said Sam Hillmer, one of the festival organizers. "The structure of the maze is meant to be a playful push to get people to rethink the ways in which they take in music in live settings... It's not so much of a statement as much of an inquiry, a consideration of what might happened if we really shook up the ant farm of the face of performance presentation in N.Y.C. right now."
Tickets are $10 in advance and $15 at the door. See the full list of performers below.