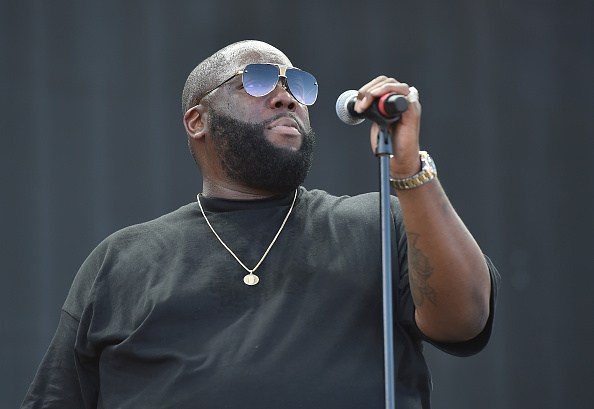 Killer Mike has long been an outspoken proponent of financial empowerment in the black community. The rapper owns multiple barbershops in the Atlanta area and has been publicly discussing investment in black-owned businesses, banks, and credit unions, most recently in an interview with Hot 97. During the interview, Mike specifically mentioned Citizens Trust, saying, "You can go to your bank tomorrow. And you can say, 'Until you as a corporation start to speak on our behalf, I want all my money. And I'm taking all my money to Citizens Trust.'"
It appears that Killer Mike's call-to-action has already had a significant affect on the bank's account openings. As Pitchfork points out, Cynthia Day, the CEO and President of Citizens Trust Bank, mentioned Killer Mike in a tweet, writing, "We thank @KillerMike for his call-to-action. Together, we can change the conversation."
The bank also posted a picture to their Instagram account, which read, "In the past 5 days, more than 8,000 people opened an account at Citizens Trust Bank. #bankblack." A representative for the bank told Pitchfork that the figures in the post weren't necessarily exact and that the bank was still calculating recent figures.
Solange also made a recent public call to invest in black-owned banks and credit unions on Instagram. "While I realize this is a very personal decision and thing to share, I'm proud to say I made that step today," she wrote. Solange's Saint Heron website also published a list of 21 black-owned banks around the United States.
Representatives for Killer Mike, Citizens Trust Bank, and Solange were not immediately available for comment.