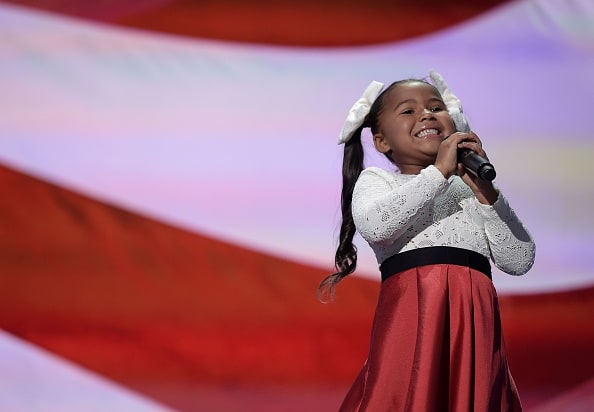 Tonight is the third night of the Republican National Convention in Cleveland, Ohio, and Donald Trump is expected to give his acceptance speech for Republican presidential nomination. To begin the proceedings, Heavenly Joy, who is the daughter of legendary producer Rodney "Darkchild" Jerkins and a contestant on America's Got Talent, performed renditions of "Let There Be Peace on Earth" and "America the Beautiful," as Pitchfork points out.
Jenkins is best known as the R&B and pop super producer behind hits like Destiny's Child's "Say My Name," Michael Jackson's "You Rock My World," and Brandy and Monica's "The Boy Is Mine." Watch Heavenly Joy's performance at the RNC below.
A representative for Rodney "Darkchild" Jerkins was not immediately available for comment.