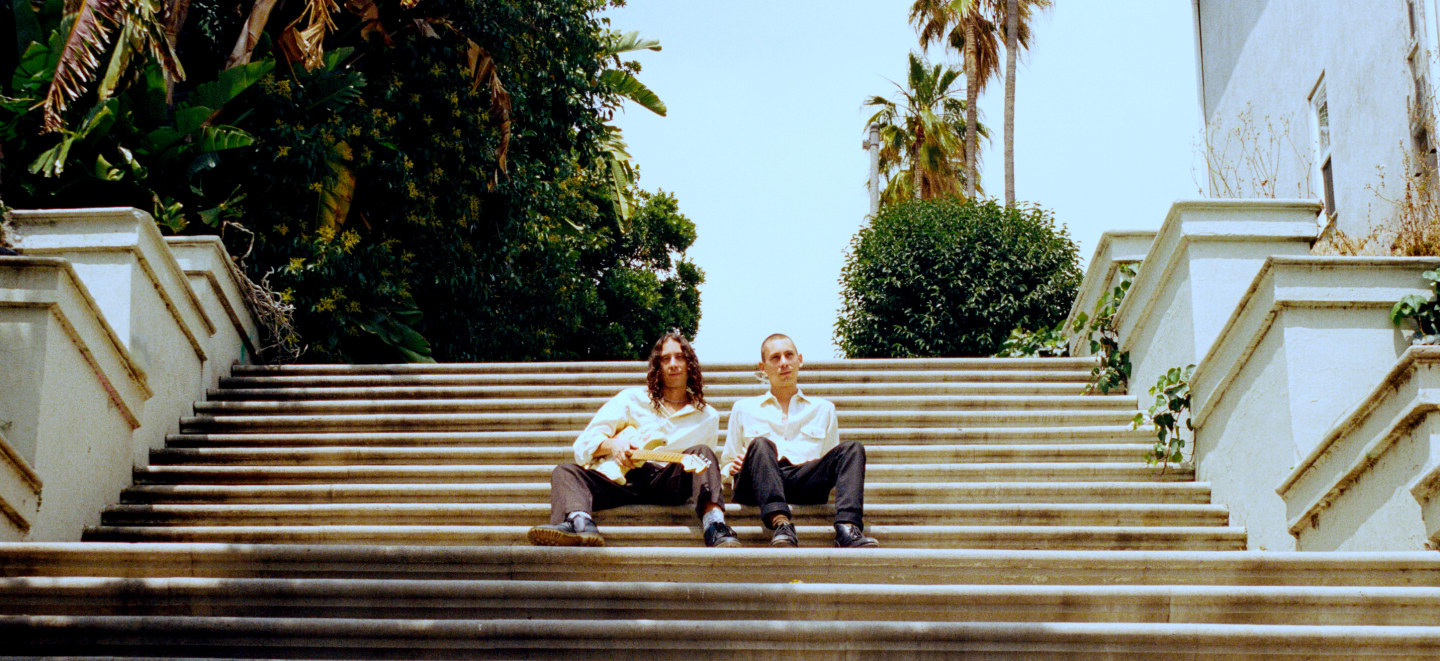 Here's a new essential for fans of sensitive, immaculately played soul. Brothers Andrew and Daniel Aged will release their sophomore album, As Light As Light, on September 9 via a new label they've created, No World Recordings. Available for pre-order now, it follows their 2013 full-length debut, No World, which came out on 4AD back when the band was known simply as inc. — like Prince, a natural reference point for their hushed-but-hot sound, they tend to shift their name for new projects.
"Waters of You" is the lead single, and it retains all the unassuming beauty of their last record. Perhaps the songs are slightly fuller or more live-sounding, thanks to the addition of keyboardist Sam Gendel, drummer Kevin Yokota, and Beck engineer Cole MGN with some co-production, but they've thankfully mostly stuck with what works. Take a listen, and then read a short interview with the brothers, conducted over email.
What's the meaning behind 'no world' that made you want to use the phrase again, both for the band name and the new label?
ANDREW: It basically means "look inside." Everything is there. It's like a reminder for us. It's a place that we make music and live from. It reminds that the world is dreamlike and unreal. It was kind of a gateway on our last record and continues to remind why we're making music: to approach music from an open, peaceful, internal place without judgment.
What are your plans for the label?
DANIEL: We mostly want a home to put out our own music in a clear way, and more music more often. We also want to release our individual projects. Some include Andrew's improvised guitar works and Daniel's solo recordings. Also we have a lot of friends we'd like to work with.
Are you still sessioning for other people's records and touring for them in the same way you did a few years ago? That was often cited in early press, so I'm wondering if that's still a part of your lives.
ANDREW: We're musicians, so we find ourselves liking to play and improve as much as possible. And sometimes we do it for work — it's our craft so it's kind of part of what we do. As for what takes up our time, not too much. We each pretty much try to play and record music a lot, and you know the normal life stuff.
What's your association with Deepak Chopra? I've seen his foundation supporting your work.
DANIEL: He reached out to us after putting out our first record and has been very supportive.
I've seen some things of yours in Hawaii — do you live there now?
ANDREW: I've been living in Hawaii for almost two years. My girlfriend grew up there, and I went to check it out and fell in love with the place. Been also been inspired by some musicians here whom I've become close with. Theres a simple and joyful approach to music that has stuck with me. And a deep way of singing and not fronting that I love.

Check out more from the album, plus a wild live Jimi Hendrix cover: