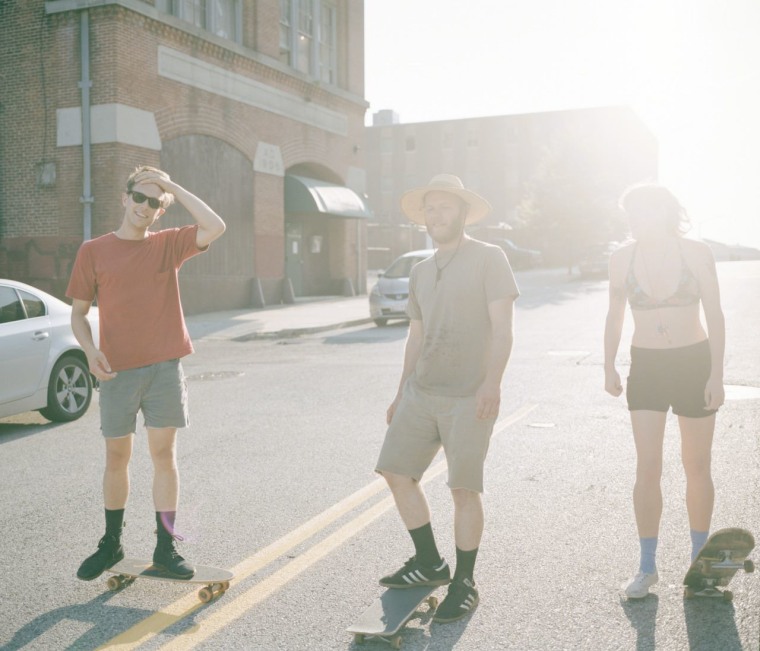 Wing Dam is a guitar pop band from Baltimore, and their new album, Glow Ahead, is fuzzy emo paradise. The three-piece's first single off the album, "Beached," a song full of actual teen angst that fully shreds.
"I wrote this song when I was 17," the band's Austin Tally told The FADER over email, "about a trip to Deer Isle, Maine with my high school girlfriend and her family. She and I slept for several nights in a tent out by the big boulders by the beach. We had a pretty intense relationship. Don't think she's heard 'Beached' yet, I wonder how she'll like it.
"The song is about that calm-before-the-storm feeling, when something looms on the horizon but is still too far away to do anything about. We're just sitting up on the beach waiting for the next step, we're going nowhere. It's a similar situation to where we are now: moved out of Baltimore, preparing for the big tour, but the song has a more ominous filter." Listen below.