DJ Sliink And Skrillex On How Jersey Club Brought Them Together
Watch the new double video for "Run Ricky Run/Higher," and remind yourself why the scene is so vital.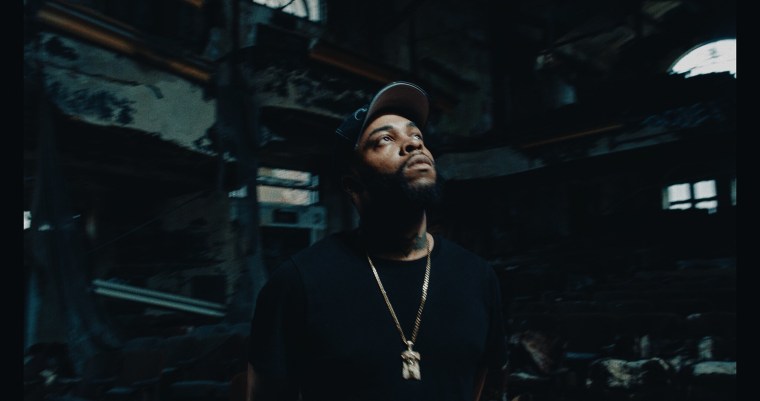 Just in case you hadn't heard that DJ Sliink is signed to Skrillex's label now, his latest video opens with him getting the OWSLA logo tattooed on his arm. The love between the two artists is plain to see — as is the love they share for Jersey club. As the pair releases a head-spinning double video for Sliink's singles "Run Ricky Run" and "Higher," The FADER caught up with both artists over email to talk all things Jersey club and OWSLA.
How would you describe Jersey club to someone who had never encountered it before?
SLIINK: Firstly, I would describe Jersey club as a feeling. It's a certain groove you get in the body and it makes you dance like no other genre. Jersey club was something I grew up on as a kid. The reason I describe it as a feeling is because it helped me through a lot of situations. I've faced hardships coming up, and Jersey club was always my happy place. Besides the feeling, I would describe it as this unique club music that's for the inner city. I would describe it as clever, with vocal chops with a half beat, breaks from Baltimore, and crazy kicks.
What was the spirit of the scene you wanted to capture in this double video?
SKRILLEX: Simply just wanted to take the music and add a visual to it that would show the energy and vibe of the scene. It was hyperrealism. The visual elevates the music.
SLIINK: I wanted to capture the beauty of Newark. A lot of bad stuff is going on in Newark in front of kids' faces. The way they get away from that is expressing anger, sometimes into dancing. All in all, Newark is a beautiful place with good culture. I wanted to capture people dancing, smiling, and overall having fun. What a lot of people don't know is Newark has a name for stealing cars. They made the movie New Jersey Drive based on that. We didn't have stolen cars in the video, but we did have the crew on bikes. We wanted to catch that action and grittiness. I also wanted to identify my crew and myself. A lot of people know who DJ Sliink is but don't necessarily know what I look like. They heard of Jersey club but they don't know what that looks like. We captured the best of the best in these videos.
Has the scene changed at all in recent years as it has gained international recognition?
SLIINK: Jersey club will always be Jersey club in New Jersey. It's like it's a religion within New Jersey. Everybody came up listening to it, it changed minimally within the scene. The music has gotten quite a bit faster. The scene has tripled, with DJs, producers, and dancers. It's kind of like an "each one teach one" thing in Jersey. I was always the one to inspire and teach others so we can keep the scene going.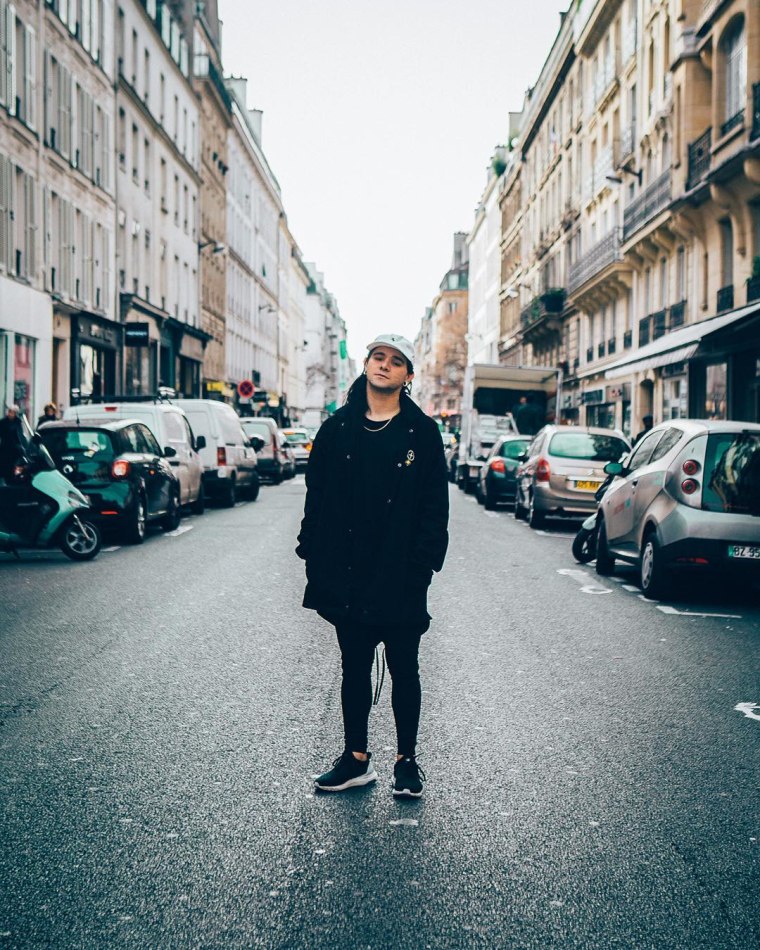 Skrillex, when did you first become aware of Jersey club, and what is it about the genre that strikes a chord with you?
SKRILLEX: Jersey club is one of the few genres in dance music, similar to techno in Detroit, that comes from the neighborhoods. I'm drawn to the organic nature of this scene, like footwork in Chicago. The roots of electronic music lie within black culture in many places in America like Chicago, Detroit, Newark, etc. There is a stereotype of dance music in America as coming from white culture, but so much of its origins and depths come from within black culture in various cities in this country. Jersey club is one of the most influential of those scenes.
Is it important to you to use OWSLA to put a spotlight on different underground scenes?
SKRILLEX: That isn't the main goal or focus. Underground, overground, In the walls, in the forest; it doesn't matter. Every incident we take on as OWSLA is an individual moment and we take that on case by case. That is what this project was about.
How did the relationship between Sliink and OWSLA come about?
SKRILLEX: I was always a fan. We were always a fan.
SLIINK: The relationship with OWSLA was the most organic thing in a long time for me. I've been a fan of a lot of their artists coming up in the EDM scene. Basically it's like, work hard, you never know who's paying attention. I was asked to do a remix of Dog Blood's "Shred or Die." I honestly think me remixing that song was my test — for me to get out of my comfort zone and see what I could do. I did the remix and they loved it. Later down the line, I was asked if I was interested in signing and of course I was. I was invited to finally meet Skrillex and it was a real humbling moment for me. He told me he was listening to me for years, in my head I'm like, Wow. A busy guy like Skrillex has time to listen to a kid like me from New Jersey? I was told that I reminded him of him coming up in the early dubstep scene. What he was doing was unique, and no one understood it for a while. He wants to help me get this genre heard, for the better. He told me he had watched all my Boiler Room sets as well. It makes sense to me now: to stay on your game, you can't always pay attention to the top. You always have to humble yourself, and look for that next big artist. I will forever be grateful and continue to work.
What's next from you and from OWSLA?
SLIINK: New singles and an EP on OWSLA, bigger collaborations, putting my Cartel Nation crew and label on, and leading the culture of Jersey club to the masses.
SKRILLEX: What isn't next for OWSLA? Anything and everything that pushes culture forward that we enjoy doing.