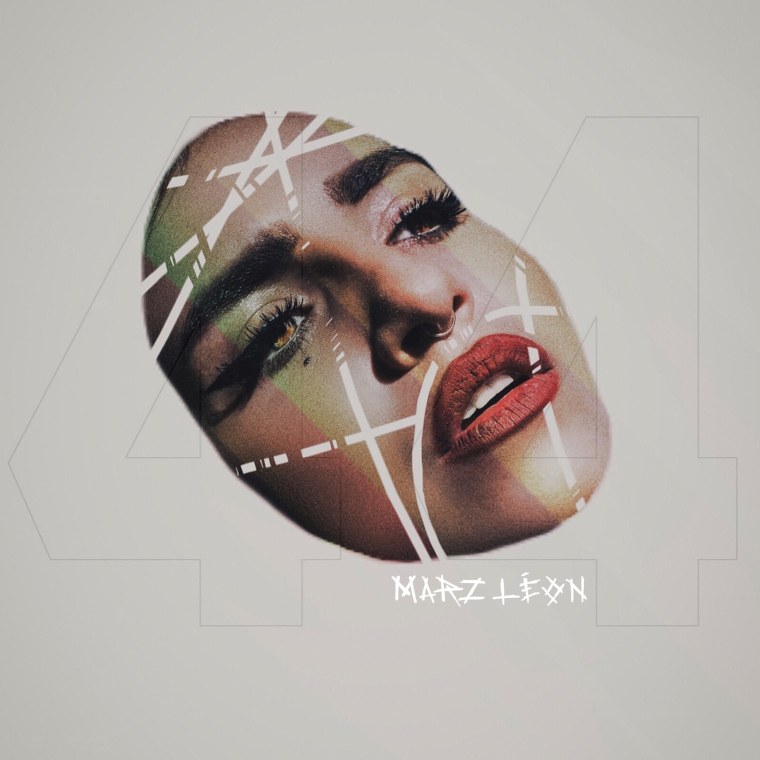 MARZ LÈON has arrived with her special album, 4 4. Throughout its nine tracks, LÈON digs deep and belts out cosmic vocals. It's a personal album and LÈON uses life experiences to paint both somber and bright images with her sound. Listeners can find solace in the echoes of her of emotions or drown out the noise.
Over email, LÈON told The FADER, "We experience feelings and emotions everyday that we wonder if others could connect to or really relate to. This is a pathway to my experiences to share with others who have fallen, and gotten right back up no matter how hard they fall. It's to inspire others. We will feel pain, but love will always defeat the darkness. 4 4 resembles my guardian angels protecting me through my struggles and helping to give me the willpower to continue to pursue my passion, everything that I love, and battles in my life."

Check out 4 4 and its track list below.
1. bipolar prod. by Charlie Handsome
2. d.frncs prod. by MARZ LÈON
3. koh-it-tu s prod. by Charlie Handsome & Mess Kid
4. D A H J A prod. by Charlie Handsome & DJA
5. dyl prod. by Jamil "Digi" Chammas (addt'l prod. by Charlie Handsome)
6: L D prod. by Charlie Handsome & Jamil "Digi" Chammas
7. p a r a d i z e prod. by Charlie Handsome & Jamil "Digi" Chammas
8. strangerz prod. by Charlie Handsome
9. redress prod. by Charlie Handsome & MARZ LÈON