Ty Dolla $ign: "The Concept Of A Mixtape Has Changed"
The singer on how streaming has changed music, and how he records with his imprisoned brother.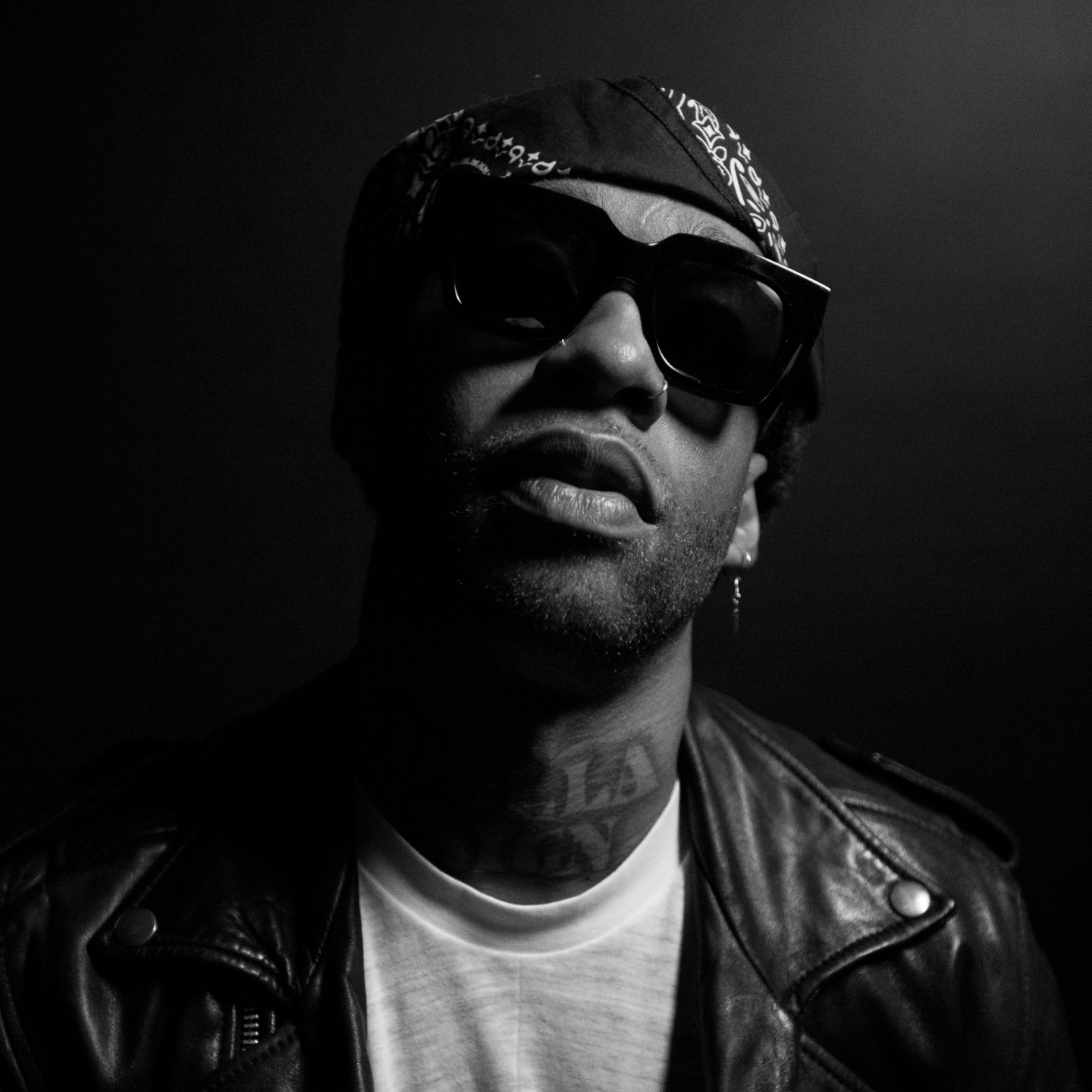 On September 23, Ty Dolla $ign will release Campaign, a collection of songs that a couple of years ago might have been called a mixtape, but will live on today's streaming platforms as a for-pay album, or "project." During a visit to The FADER's New York office in August, Ty spoke candidly about raising an 11 year old, the proliferation of dancehall sounds in today's rap music, and why he likes Sublime.
---
Why release "No Justice," a collaboration with your incarcerated brother, right now?
Because there's no justice. For every single one of the people that I put in the video, there's been no justice for them. None of the cops have gotten convicted for this shit. That's lame as fuck. It seems like in 2016, there wouldn't even be racism anymore. We all have Instagram and Snapchat, we know what's wrong and what's not. So it's like, "Fuck. Really?" But it's still some old-school, mindfuck shit.
How did the song come together logistically? How does someone in prison record?
[Big TC] wrote his part a while ago. Then I wrote my part like two months ago. It was always going to be one of the songs on the Campaign project, but once all this shit was going on, we decided to shoot a video. [For my brother,] it has to be a secret. The video's out, and when it came out [prison officials] came, and they took his phones, and TVs, and everything. I just say that somehow a video of him got put up online, and I took the video, and it looked like it came from a camera phone, so I made my own camera video of myself. I shot my part out in Europe. We took all the other camera phone videos from the cops fuckin' us up. And we put a video together, and released it on Instagram, so everyone else could see it on their phones.
Campaign is going to be a for-pay project, and your second for-pay project in less than a year's time. A couple years back, you were releasing at a similar pace, but your projects were free mixtapes. With the proliferation of streaming platforms, and platform exclusives, is there anything about the concept of a free release, or a mixtape, that you still find compelling?
I think the concept of a mixtape has definitely changed. Since it's all streaming now, I might as well get my [paid] streams. We're streaming my mixtape, so let's just put it out on all the platforms: Apple Music, Tidal, Spotify. All those. You're going to hear it for free anyway, but now it's just going to count for the streams. If you're a real one, then you'll actually buy it, and I'll appreciate that too.
There used to be a sense that artists were able to be looser or more true to themselves on free releases, and performed differently when making an album for a label.
I might have thought like that before. But now, once a song comes out, it's out forever. You can't get it back. So you might as well give them all your best! I don't want bullshit from the Dolla $ign floating around. So we came with it for this Campaign. I didn't get the big ass orchestra, but there's definitely violins. It's still Ty Dolla $ign.

You're on "Work From Home," a huge song. In your mind, do you compartmentalize the crossover pop stuff you do — like "Drop That Kitty" with Charli XCX — and consider it a different part of your career than your solo stuff?
It's just all dope music for me. With the Charli record, the producers played it for me, and I loved it, and I got Tinashe on it. My daughter loves Tinashe, so that was for her, right? The Fifth Harmony record, my daughter loves Fifth Harmony. I wouldn't have known about 'em, if it weren't for her. When she get's in the car, I'm like, "Play whatever you want to play." But this guy Chris Anokute, he was around Def Jam when I did "Toot It and Boot It" with YG, now he's on Sony with L.A. Reid and them. Chris was like, "Yo, I want you to hop on this Fifth Harmony record. This is the next biggest shit out." And I was like, "You don't even gotta sell me the dream. This is my daughter's favorite group, I'm down." I did it so I could have something on her playlist, like, "It's dad." So I could be cool in her eyes and shit. I played her the clean version of the Campaign songs. This one song, called "3 Wayz" with me and Travis Scott, she said, "This is it!" I'm going with what she says. She gets it.
How old is she right now?
11. Every time I'm in L.A., it's me and her. So as long as I'm not on tour, it's all the time. It's the best feeling in the world: to have a kid, and have your best friend be somebody that looks like you and thinks like you, and that maybe you can shape the right way, and she'll do something good in this world. Right now she's really into basketball. She's snapping pictures. I got her a Polaroid camera. She's into playing keys, I just found out. She always acts like she doesn't want to do music. But she was just on the piano the other day at my house.
You've expressed that you're a fan of Sublime, the '90s band. Would you consider your music as connected to that music in any way?
Hell yeah I like Sublime. I live in Long Beach, right? And they're from Long Beach, and it's the vibe of Long Beach. I go up by my pool. I turn on Sublime, I'll light one — if my daughter and her cousins aren't around, then I get to light one. Bradley Nowell, his fucking voice is incredible.
Sublime's self-titled album is 20 years old now. Were you listening to them 20 years ago?
Yeah. But I was kinda giving it a hard time, because it was fucking me up that they were calling this shit "ska." And, I was like, "Nigga, no, it's reggae! Why they trying to take the reggae?" I hate when people do that: try to take some other shit and make a new name for it.
Right now, tons of rap and R&B artists want songs with an "island" sound.
And they try to change the name for that! It's dancehall! Like they tried to change the name for cornrows and call them "boxer braids," whatever the fuck. That shit's crazy. This generation right now, how they can just blatantly copy some shit and change the name. People just accept copycats now. I think we should bash copycats, and make them run.
Do you enjoy when people call each other out on the internet?
No. It's wack when people are hiding behind the internet. I liked it better when you just had people who would come check that ass.
I still want to understand more about the songs you wrote with Kanye West awhile back, and how "Only One" came together.
I bet everyone wants to know how "Only One" came together. You guys can holla at Kanye about "Only One." It's his song, and he should present it how he wants to present it. Any song of mine, I'll do the same. I just happened to get blessed with writing some backgrounds on that song, you know? Shout out to Ye, man, I can't wait to work again.