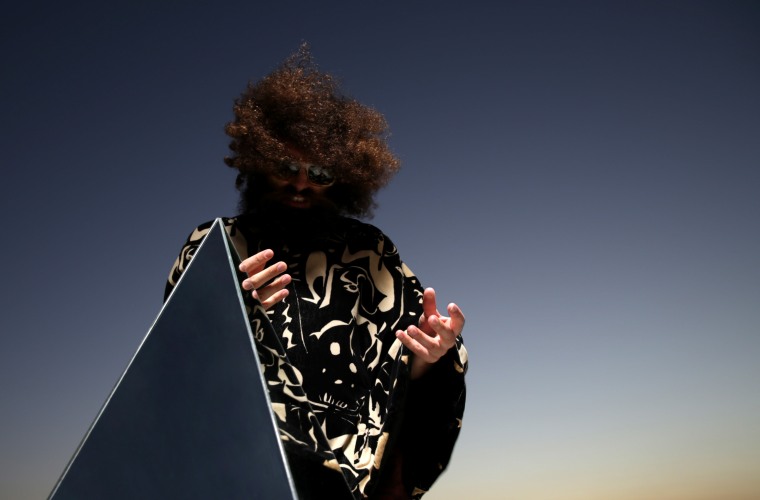 In 2012, L.A. experimentalist The Gaslamp Killer put out his debut album, Breakthrough, which featured a track called "Nissim" that played tribute to his Turkish grandfather in both musical spirit and name. Today, he's sharing a new track, "Haleva," from his forthcoming second album, Instrumentalepathy, that holds a torch for his great grandmother. He reunited with tambur player Amir Yaghmai for the almost-religious jam that stretches across both years and continents.
"Haleva is my Turkish great grandmother's maiden name," Gaslamp Killer told The FADER over email. "She raised my grandfather in Tekirdag on the sea of Marmara. 'Haleva' is also me and Amir Yaghmai's 'Nissim Part 2.' We're obsessed with Turkish rock because most Mediterranean / Middle Eastern music that I have had the pleasure of hearing didn't take it this far with rock and roll. My friends Grup Ses Beats and the Cerikunda crew in Istanbul hipped me to some crazy shit. Can't believe the recording techniques that these guys were using back then. Truly savage psychedelic Middle Eastern rock!"
Listen below, and also check a short animated clip by Strangeloop that teases bass-heavy album track "Shred You To Bits." Cuss Records will release The Gaslamp Killer's new album Instrumentalepathy on September 16 (pre-order here).