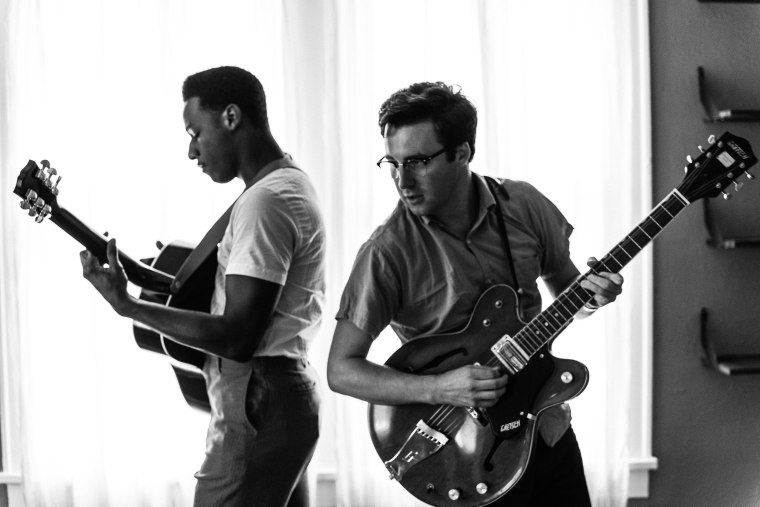 Los Angeles singer-songwriter Nick Waterhouse got up with Grammy-nominated soul man Leon Bridges for a burning new cut, "Katchi." It will show up on Waterhouse's forthcoming album Never Twice that's due September 30 on Innovative Leisure. The track was birthed while the pair were enjoying massages in Bridges' hometown of Forth Worth, with a little help from the artist's grandmother. In a statement to The FADER Waterhouse explained,
"Leon and I were in Fort Worth hanging out at a friend's place getting massages. He was laying on the table while I strummed the chords, bare chested, he shouted out "she give me KATCHI!"... His mother's old Louisiana Indian term for 'loving touch'. We rode it out and next thing we know we had a straight cruiser."
Listen to "Katchi" below.