Childish Gambino Made Me Put My Phone Down. Maybe Every Concert Should Be Like This.
I'll tell you about the festival Donald Glover threw in the desert, but really you had to be there.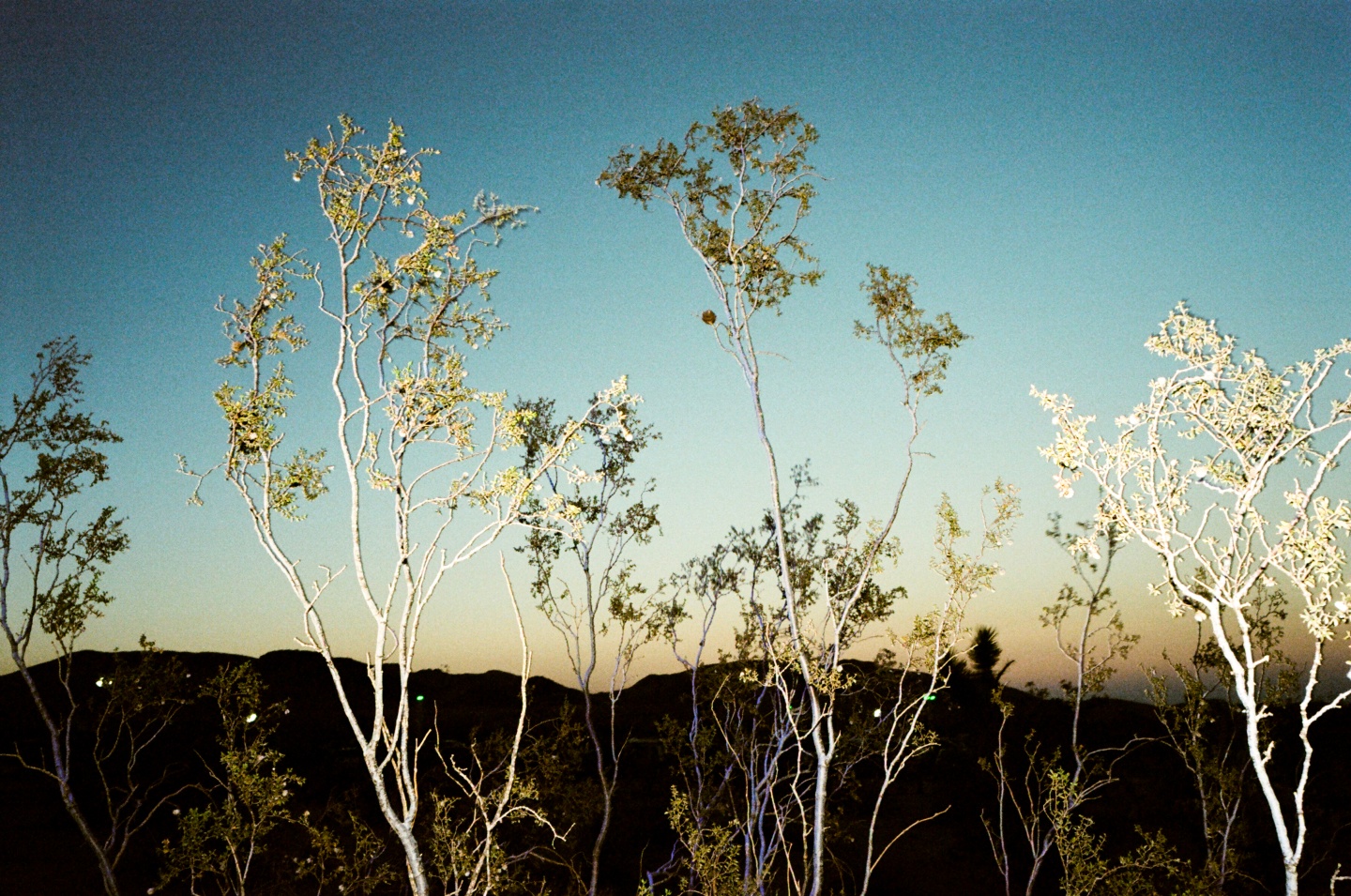 Almost exactly three years ago, as I was beginning my freshman year at NYU, Donald Glover tweeted that he'd be making a surprise appearance at his alma mater: "nyc i'm gonna play my new album in washington square park if anyone is around. bring pellegrino and four square." I flung my homework off my lap — I'd been a fan since 2010 — and rushed out the front door of my Washington Square Park-facing dorm. I found Glover shortly after, in an outer alcove of the park, smoking a vaporizer and gearing up to hit play on his 2013 album as Childish Gambino, Because The Internet. It was the first of several listening parties held around the world in intimate park settings as part of the album's rollout, and a successful lure. I left that night thinking that Glover's personal touch had more power to leave a lasting impression than any collection of streamable songs or photos on Instagram.
Ahead of that album's release, Glover shared a note to fans on Instagram, shedding light on his exit from a hit TV show. "I didn't leave Community to rap. I don't wanna rap," he wrote. "I wanted to be on my own."
And in the months that followed Because The Internet, flee from the public view is what he did. Then, at the end of 2014, his Twitter and Instagram accounts were wiped blank of the words and ideas that had shaped me as a student and young artist. I was simultaneously scared and excited: a digital wipe like that had to mean he was planning something big.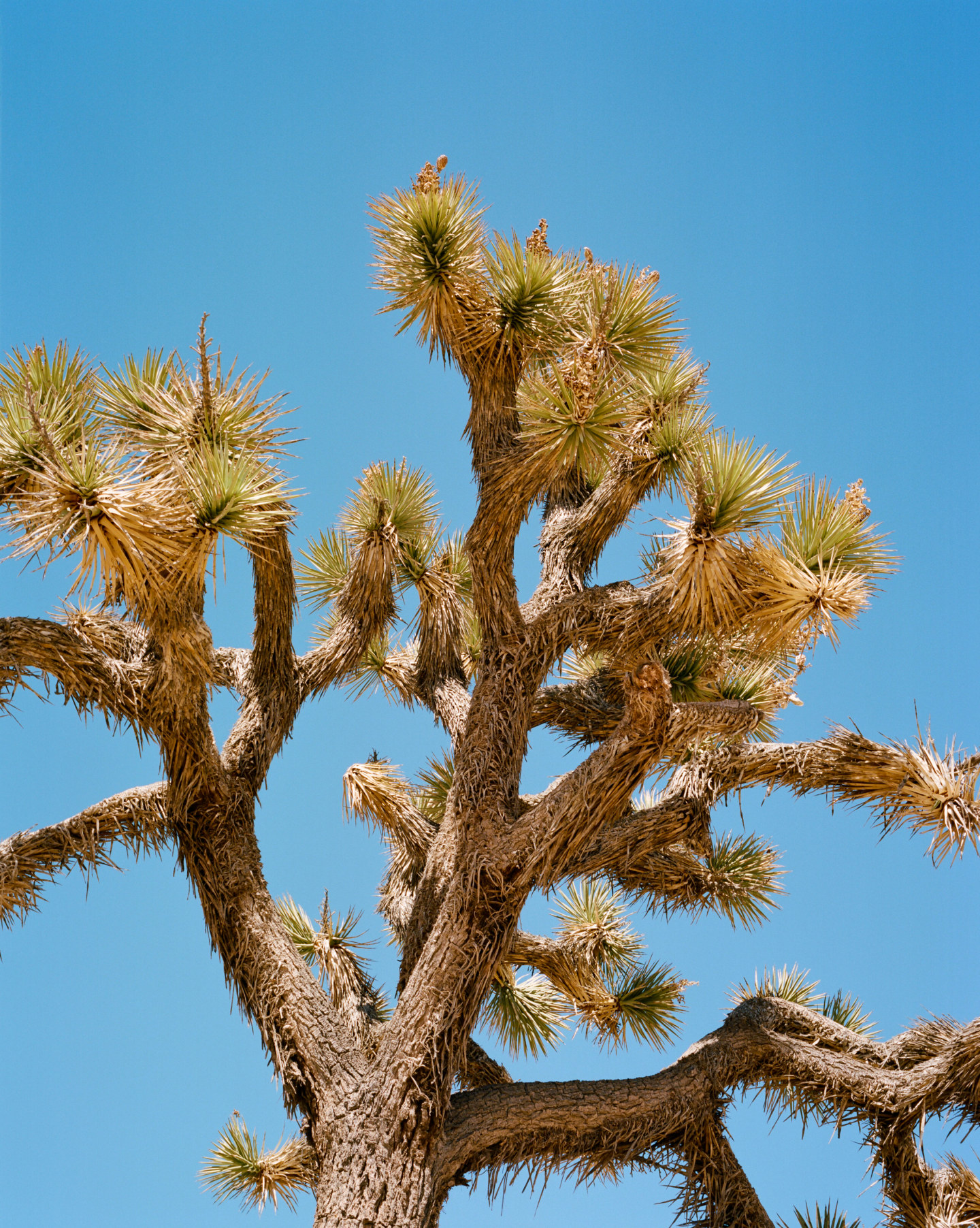 After a long silence, he re-emerged in June 2016 with a tweet that linked to an app and a countdown, which culminated in the announcement of a new album experience titled PHAROS, to be performed over a weekend of shows in September in the desert of Joshua Tree, California. I resolved that, no matter what else was going on in my life, I was going to be there — just like that like that night in Washington Square Park. Back then I'd learnt about the importance of taking artistic leaps of faith to engage with the world, even if it means missing a little homework. What would I learn this time?
On the app, a few straightforward rules that you could imagine Glover saying to himself set a vibe for the festival. "PHAROS is a gathering of the 5 intuitives of the human experience: tribe, ritual, experience abstraction, architecture, language," the app stated. "Be helpful. Do not be a detriment. No irony."
When September rolled around, and I found myself in the middle of the desert, everything radiated earnest, unsloppy intentionality. Between the white tarp performance dome and the community amphitheater that served as a gathering space for DJ sets and film screenings, there was a virtual reality game's worth of things to explore. Fans wore blue, the "vibrancy color" each ticket holder was instructed by the PHAROS app to get into for the weekend. On the communal campgrounds, in a big tent that gave off the vibe of your friend's apartment, there was ping pong, music, and two lavender structures covered entirely in power outlets for charging. Two general stores carried essentials for campers, like water, candy, first-aid kits, and Backwoods.
As sunset fell into night, deep indigo lights illuminated walkways, and it became apparent how much of the experience Glover hoped attendees would absorb without their phones. The PHAROS experience was not a pretty graffiti wall meant to be Instagrammed. In fact, the midnight blue lighting actively deterred iPhone photography by washing out any conventionally pretty skin tones. To avoid music leaks, phones weren't allowed in the performance dome — fans were given magnetic bags to lock them away in, and instead treated to twinkling falling stars projected all over the dome's ceiling. Without my phone, it was a little stressful to lose both my sense of time and sense of connection to the outside world — but it was a feeling I could tell Glover wanted the audience to embrace.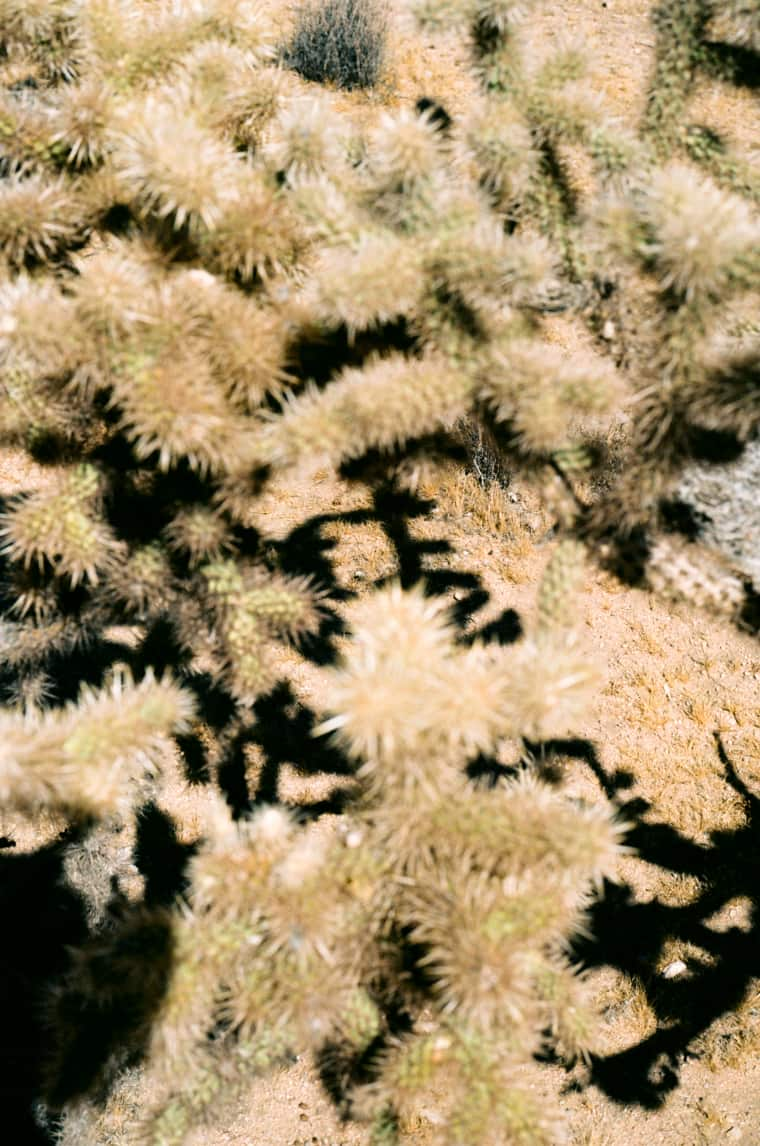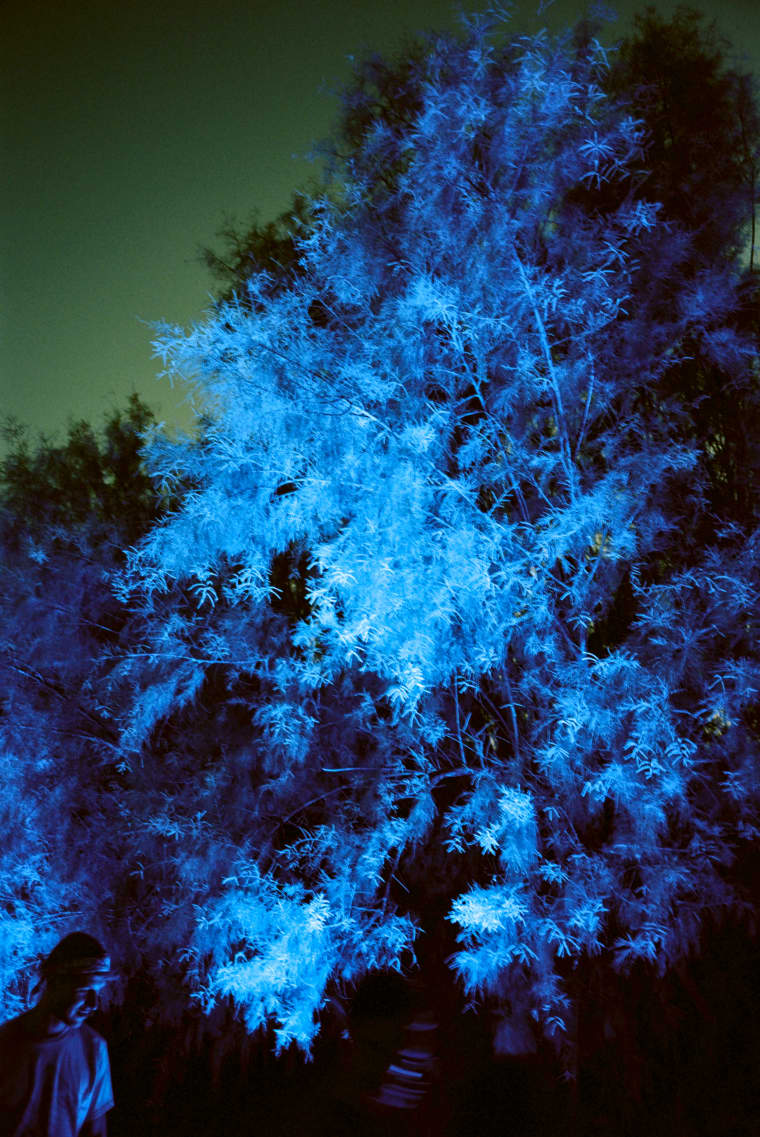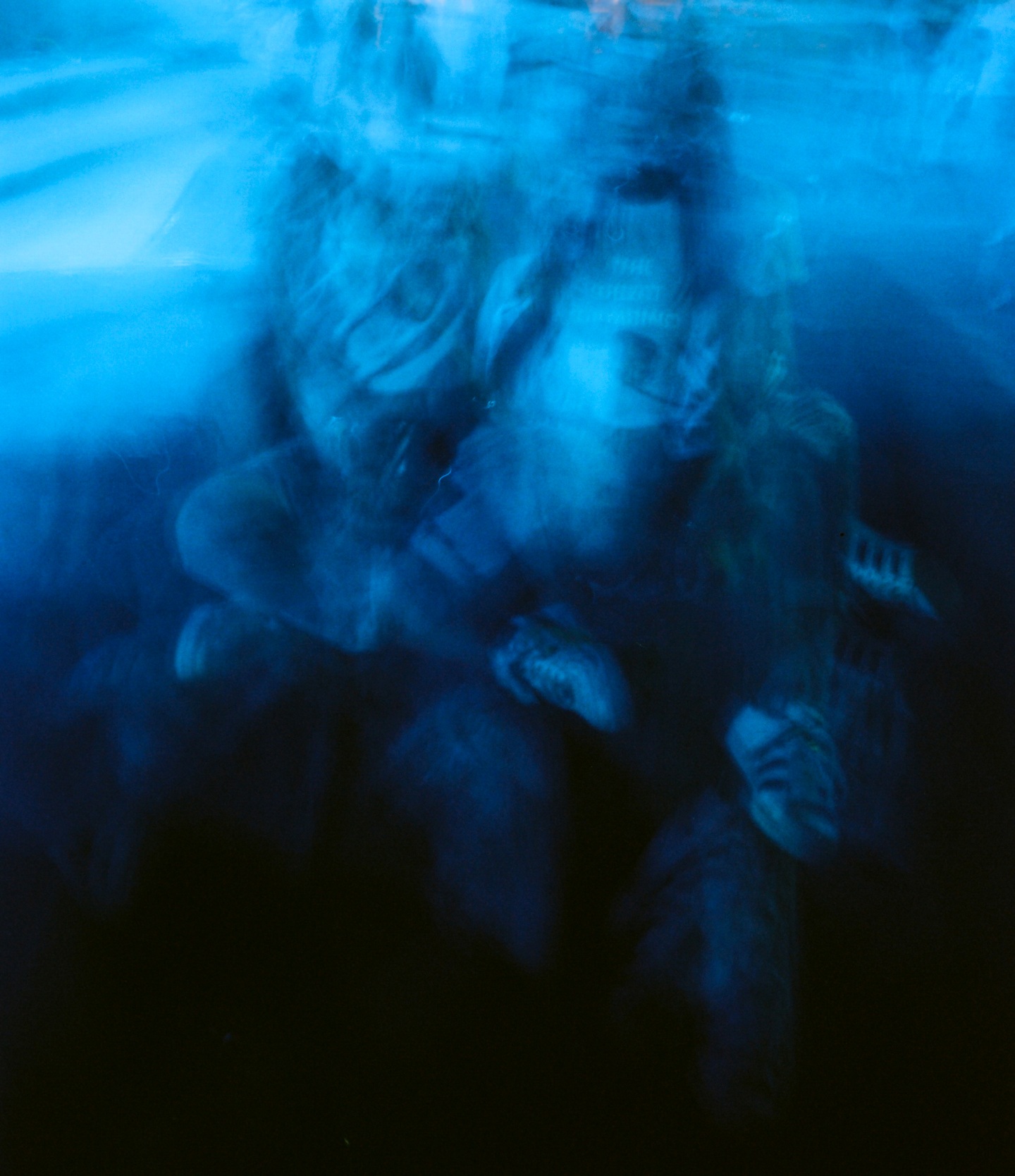 At around 9pm, Glover took to the stage — a different version of the artist I'd seen three years before. He had a no-photo policy, so all eyes were fixed on him instead of being filtered through phone screens. He wore a yellow and pink skirt, and long braids down to his shins that were dotted with lights. His body was accented by glow in the dark body paint, and head-spinningly beautiful projections of animated figures accompanied him on stage for each song. The music was rooted in groove, soul, and funk sounds, and Glover was backed by a choir as well as a full band. At points, the crowd was a little confused about how to move to the music — but they eventually let go and just enjoyed the moment. It was this embrace of the unfamiliar that made the performance so unique. If Because The Internet represented a vape-smoking, phone-obsessed, introspective, existentialist part of Gambino, PHAROS opens a window to another side of him: one that is earthier and more ritualistic.
After the show, I walked the campgrounds and felt a sense of freedom and togetherness. I passed by a blue lit waterfall where some people were playing old Gambino cuts like "Freaks and Geeks." Elsewhere, fans absorbed the first three episodes of Glover's new show Atlanta, which were shown on a big screen. And probably somewhere in that same moment, other kids were off smoking a Backwood or falling in love in a tent.
It was this opportunity to live so fully inside an artist's idea of the world, even if just for one night, that made me feel free. The location of Joshua Tree tied it all together — a more fitting option than the iPhone-dependent creative spheres of New York. This weekend, in the desert with Childish Gambino, I realized that great experiences don't come from forcing things; they come from creating a sense of community. That's something I want to bring into this coming year living in New York. If I can start with the little things. If I can avoid small talk. If I can take comfort in being myself and creating at my own pace. If I can put my phone down or leave it at home more, it could be the beginning of experiencing everything differently.