Why Kent Jones Had A Good Summer In A Trash World
The We the Best signee speaks about his hit single "Don't Mind," working with DJ Khaled, and making music that feels good.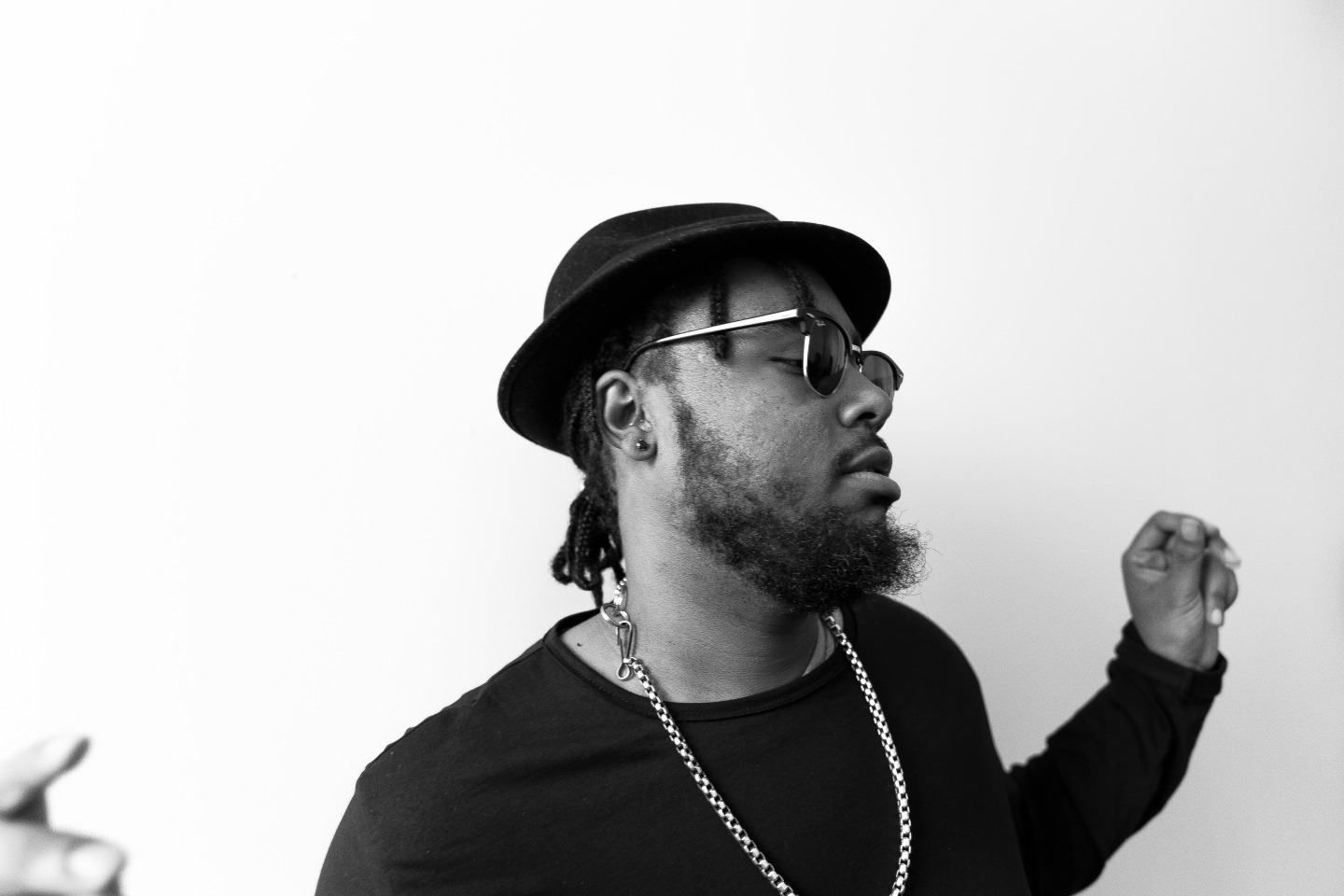 Kent Jones's Floridian lilt followed me everywhere this summer, blaring out of passing cars and through my neighbors' open windows, on his breakout single, "Don't Mind." The multilingual, post-DJ-Mustard-sounding bop was his introduction to the world, but Jones, who is signed to DJ Khaled's We the Best imprint, is ready to follow it up. A newly released single, "Alright," interpolates Earth, Wind & Fire's "Let's Groove," turning the familiar hook into a catchy track primed for radio. But Jones has more in his arsenal than pop hits, he says. On "Don't Ever Play Yourself," off of Khaled's Major Key album, Jones bars up, following Jadakiss, Fabolous, Fat Joe, and Busta Rhymes with a solid verse of his own. And that versatility is what he plans to bank his career on. As his smash summer came to a close last month, Jones spoke to The FADER about being called a one-hit wonder, what it's like to work with Khaled, and why music should make people feel good.
Your first single "Don't Mind" has a very distinct sound. What is it about a place like Florida — in terms of culture — that produces a song like that?
You gotta understand, Miami is a melting pot because everybody moves there. It's the bottom of Florida. It's the coast into the islands and a lot of people move there, whether it be for work or for family or to start a new life. That's why I was inspired. When I made it, I didn't sit down and plan that [sound], but that's where I believe it came from, just Florida being what it is.
You're on DJ Khaled's album, rapping on a song with a bunch of rapping ass rappers. That record was, like, we heard you do something a lot of people didn't know you could do.
The fact that lot of people didn't know [I could rap] let me know the plan is effective. I'm able to solidify myself in different degrees of artistry, whether it be big hit records or rap. All of those guys on the song [Jadakiss, Fabolous, Fat Joe, and Busta Rhymes], they're my friends, they're my family. But I had to represent the culture because, I'ma be honest with you, it's not happening anymore like that. I don't see me and my peers going on a track with legends and coming out on top — even the ones that claim they're the best.
It feels to me like we're in an unprecedented place in the culture, where you can have someone like Nas or Kiss go on a DJ Khaled record and sound as good as someone ten or fifteen years younger.
And that's why I had to represent the culture like they did. They represented the culture before me. The thing for me is I had the "pop door," the "musician door"— but the "rap door," it was, like, in the corner, in the dark. So Khaled's album definitely got people interested to hear me in a new way.
You grew up around gospel music, then you were into jazz for a while. What was your relationship to rap?
When I was a kid, we wanted to be like the kids. That was blowing up. Master P's son [Romeo] was famous. Then you had your man [Bow Wow] from Roll Bounce, he was a little kid. That introduced me to Snoop Dogg and Jermaine Dupri. When I got older, I understood how important Jermaine Dupri was, like, the guy. And then there was Puff. When I discovered who Puff was, I discovered Notorious and that's when I went all in.
You bring up J.D. and Puff and guys who had teams around them and used that to run radio, which is kind of what Khaled is doing right now. He's known for giving a lot of advice. What's the best advice he's given you?
Khaled keeps your spirits up. Khaled is a big fireball of energy. He inspires us on the theory of outworking everyone and outworking yourself and I appreciate him for that. Khaled [taught me to] secure the bag. It cost money to live, it cost money to eat, it cost money to do this interview on both sides, it costs for the power of New York City to be on, it costs to shower, it costs to damn-near change your mind. So you have to secure the bag and do everything in your power to make sure, at the end of the day, you got what you need to survive.
He has a solid track record of smash after smash. To what extent is there a pressure in coming up with him and having to keep up?
Ain't no pressure. I bring a different energy to the table, you know? I'm not all about street rap. Khaled, he runs the streets. Me, I'm here to show the people the rest of what We the Best entails. It means we the best at everything.
"How many people are gonna keep screaming about the problem and how many people are gonna help people move forward?"
Khaled's now becoming known for his social media persona. How much do you have to consider how you present yourself online in that way?
The good thing about us is we all have our own personalities. We may have the same lingo and say some of the same words cause we're a family and we're cut from the same cloth but we all have our own personalities and our platforms. We use them the way we wanna use them. The thing I take from Khaled the most is that he's himself. And people are falling in love with who he really is.
You've been grinding behind-the-scenes for a while, but something that follows artists like you who seem like an overnight success is, "Is this guy a one-hit wonder? Can he follow it up?"
That's wrong. I can follow it up. You gotta understand — a lot of people that can rap like me can't make hit records. I've seen it time and again. A lot of people that make hit records, they ain't in the mud and they can't rap like that. So I'm good. I came in this game knowing who I am and being who I am after working behind the scenes. The wave has always been the wave, it's just now the people have their eyes on it. That's the only difference.
We didn't tarnish our sound by trying to sound like what's hot at the moment or what sounded good at the tim. I'm not gonna lie to you, if I had done that when I made my tape a year ago, "Don't Mind" probably woulda had a Mustard sample, because that's who was running the game at the time. He ran the game for 2 years and he's one of the most genius people I know, but I'm glad that [the song] went that way. It wouldn't have been the same. My partner that I produce with, he's an original producer. He don't just take other guys' samples and drum sounds and use their patterns and call himself a producer.
How has your life changed over the past year?
My purpose becomes more and more clear every day, which is why I'm able to do this. I want — when I go to sleep and when I wake up in the morning — I want to shift the culture. I want to help this generation of parents raise their children. Because I was raised on a great group of people, and I'm afraid that without that, the youth aren't gonna grow up the same.
Even if I wasn't myself, I'm happy that this generation has a trustworthy individual that can be trusted with the influence to be the right example. I feel like it's my personal responsibility. Let's not get it twisted, I'm not an angry rapper. I'm not so tied into what's going on in the world that I'm so angry about this and that and my music is just angry. My job in these hard times is to uplift people and bring an energy that causes people to put their worries on pause for three minutes and 30 seconds.
When you look around the country and the world, it's definitely hard times for most of us.
Yeah. And the problem with a lot of other artists is that everybody is screaming about the problem. But we all know what the problem is. Hell, we see it, it's there, we watch it happen. How many people are gonna keep screaming about the problem and how many people are gonna help people move forward?