ONYX Collective Is Injecting Jazz Cool Into N.Y.C.'s Downtown Scene
After two years of improvising their way around the city, the band is set to release their debut album, Second Avenue Rundown, via KNOW-WAVE and Supreme.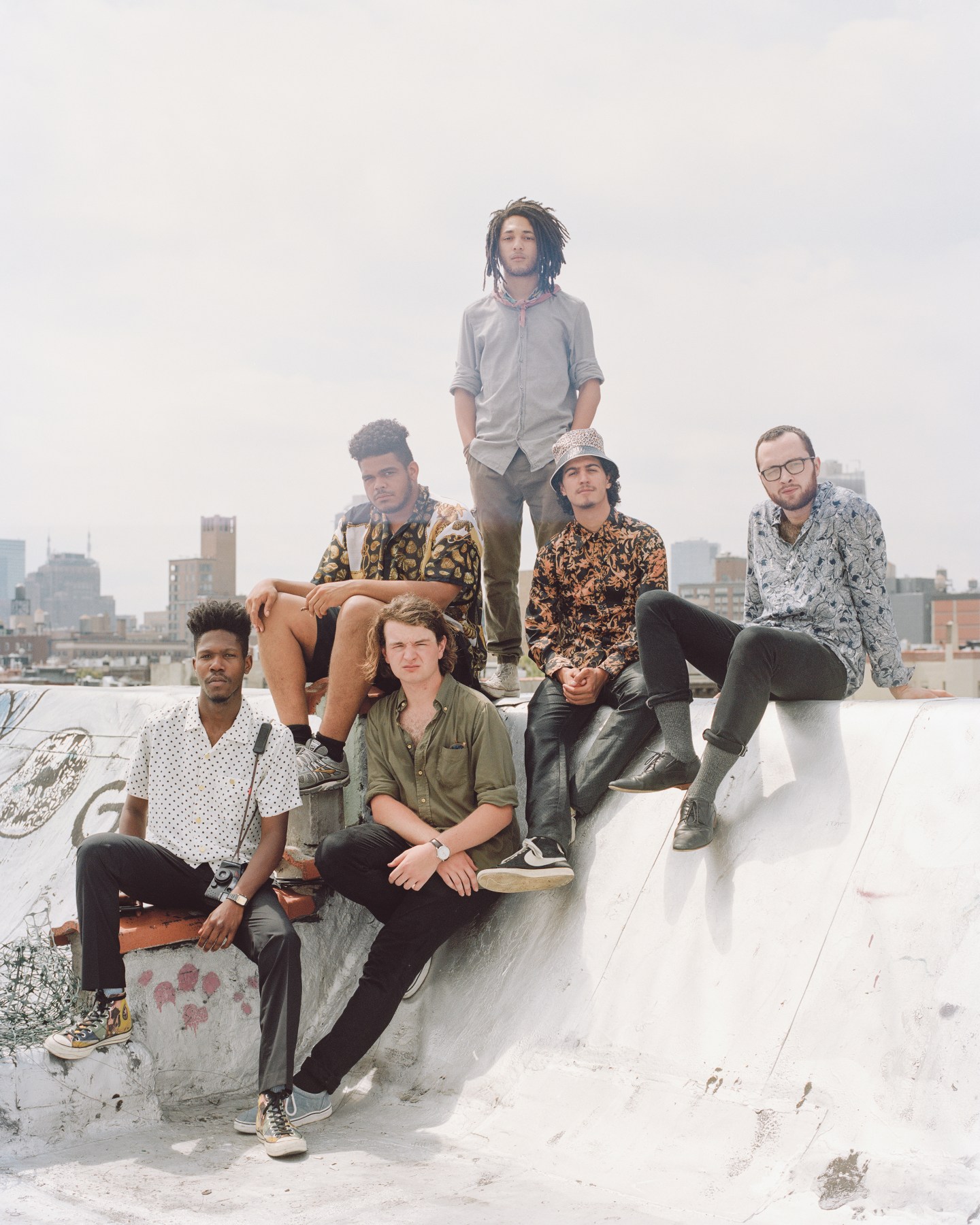 On a hot July night, a Tribeca bar was packed with characters from New York's downtown scene. Boys in baggy pants rested their skateboards against the bar. Afrofuturist filmmaker Terrence Nash lounged on a couch by the venue's make-shift stage. Members of the Smart Girls Club, a feminist art collective, mingled towards the back of the room. Conversation, laughter, and a buzz of funk spilling from the bar's speakers filled the tight and narrow bar, as the crowd waited for the night's acts to get started. The bill was diverse: soulful singer Nick Hakim, wavy rapper Princess Nokia, and the John Benitez Salsa Band.
The night was part of an event series called NYXO that New York band ONYX Collective curated and hosted during a three-month residency at 225 West Broadway, a small yet intimate venue in Tribeca, this past summer. As the weeks went by, NYXO fostered an atmosphere of experimentation and community, which manifested through lengthy jams and unique collaborations between a diverse mix of musicians and artists. The gatherings were never uniform; every night had a different bill. And at the core of it all was ONYX Collective.
Just like the events they put on, ONYX is a band that thrives within a live setting, where they can improvise and experiment. They aren't limited to one sound or one live experience — or even one line-up. They could be playing as a jazz trio at the Jane Hotel on a Thursday evening or doing a funk number at C'mon Everybody on a Saturday night with six or seven people on stage.
"ONYX is more of a collective force of energy than just a music group." —Isaiah Barr
Founded in 2014 by saxophonist Isaiah Barr, the group got its start at KNOW-WAVE, the art-and-music-free-for-all radio station started by artist Aaron Bondaroff. Barr, known for rocking eccentric hats and vintage attire, was already making the rounds at KNOW-WAVE, popping up as a guest on shows like Letter Racer Radio by Sporting Life's label, and Mordechai Rubinstein's Voices Inside My Head. Bondaroff eventually offered Barr a time slot for his own show, which he saw as the perfect opportunity to develop the band he had recently formed.
While streaming live from KNOW-WAVE's East Village storefront, Barr called upon all the musicians he knew — including drummer Austin Williamson, singer Julian Soto, bassist Dean Torrey, guitarist Jack Gulielmetti and keyboardist Josh Benitez, all of whom would become part of the group's rotating line-up — to jam on the airways. Some days seven people would show, some days three. Regardless, they played everything from bebop to soul to the most avant-garde jazz, while developing relationships with established KNOW-WAVE veterans such as Ratking and Dev Hynes, which would lead to off-the-air collaborations. Over the past two years or so, they've cultivated a heavy presence on New York's live gig circuit without even so much of a whiff of an official recording on the internet.
That's all set to change this September 16, with ONYX Collective's debut album Second Avenue Rundown, a heavily experimental jazz project to be released via KNOW-WAVE and Supreme. This album, which is made up of edited recordings from their time spent at KNOW-WAVE, is the first tangible collection of ONYX's music that will be available to buy. The FADER caught up the with Isaiah Barr and Austin Williamson to talk about Onyx's awaited album, the NYXO movement, and their presence within New York's downtown scene.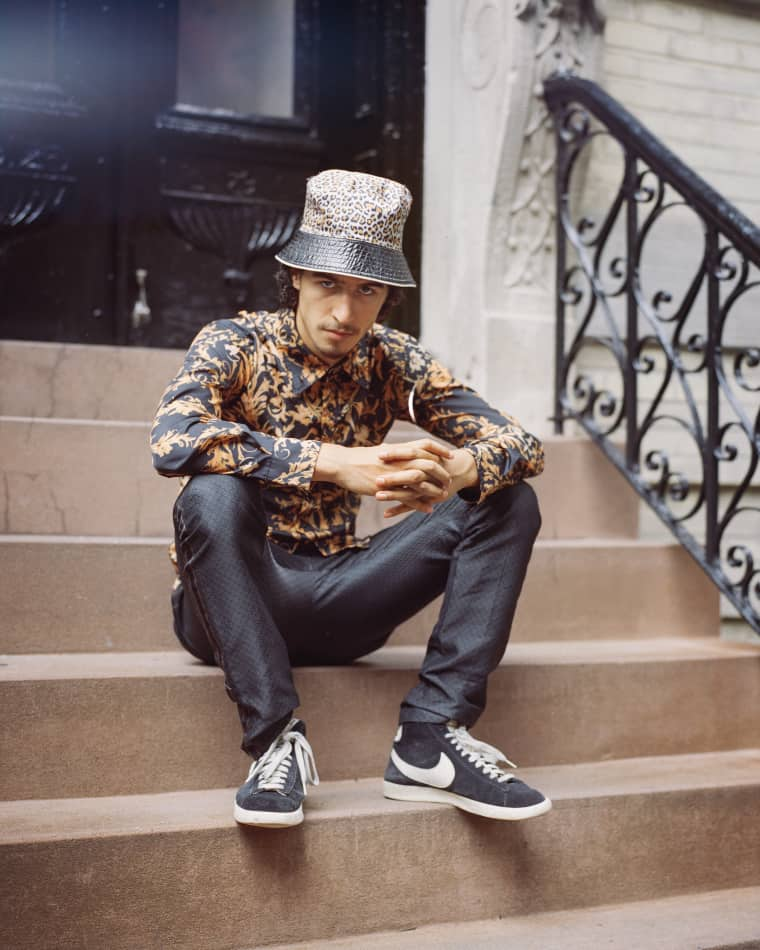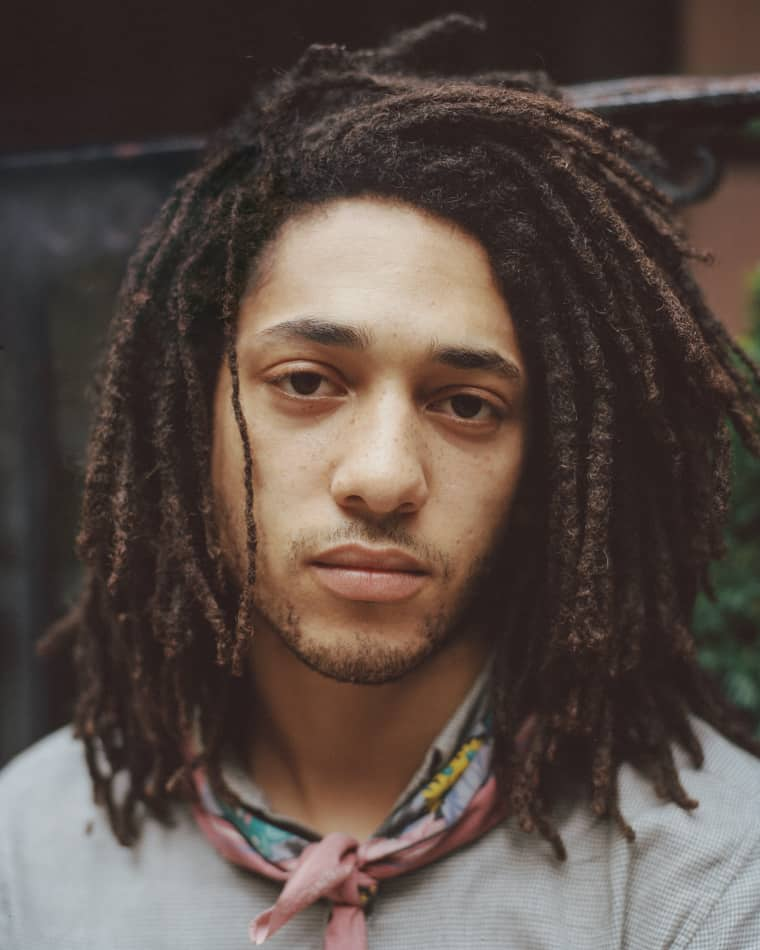 How and when did ONYX Collective come into existence?
ISAIAH BARR: It came into existence from a bunch of us playing music together around the city in high school. We were playing in a couple different pre-college programs and experimenting on different ideas that we had, playing jazz and other genres. Then in October of 2014, we started doing a weekly radio show on KNOW-WAVE on Wednesdays. We were inviting different people every week, playing different music and it evolved from there, and [the band] became a concrete thing.
AUSTIN WILLIAMSON: Isaiah and I met in high school at a program held at York college called the Blue Notes. We played all types of genres including jazz. It was one of our first opportunities to play improvised music and explore our instruments. Forming ONYX Collective kind of happened naturally because we were playing so much together and had such a strong vibe.

What role did KNOW-WAVE play in ONYX's development as a band in those early stages?

BARR: I think that the radio station kind of gave everyone a platform to showcase and build on what they were doing. I think for us — because we are a live band primary — having a place to play at is really sacred and special, because there is a lack of space [in the city] to do creative things. KNOW-WAVE allowed us to build in a special way, [to have a place] where we were comfortable.
How would you describe the dynamics and essence of the group?
BARR: Well I think first of all, ONYX is really a movement and more of a collective force of energy than just a music group. What lead to the creation of [ONYX] was the fact that I wanted to bring musicians together to workshop my music and other forms of music that we were interested in. It's not the average band because you might see one musician on stage with us on a given night that has never played with us [before], but all the guys in the group are striving for a level of excellence and are really focused, great musicians. We all reside in New York City so we have some of the same roots, so we have a common understanding of what we are trying to do which makes it achievable to play music with one another in different settings, whether it be a pop-up in the Lower East Side or Gramercy Park Hotel or a jazz club. We have a strong foundation with one another musically and we keep trying to grow at that.
When it comes to ONYX's sound, it can be very fluid and hard to pigeonhole. How would you describe the music you create and why is the sound of it always changing?
BARR: A lot of the music [we are creating] has a strong emphasis on improvisation, being yourself, and playing from your heart. Our sound has a lot to do with soul music, stuff coming from a very raw and emotional place. The music that we make as ONYX Collective is all about the sum of the parts, depending on all the different people involved. For instance the trio [we play in] is a jazz trio that features bass, drums and [sax]. The drummer is Austin, and he has many different influences. If I write a song that can composed and notated, he's going to interpret it however he wants to interpret it and bring what he has inside of him and that's gonna add to the musical creation that we are making. Then there is Dean Torrey, the bass player, he is coming out of tradition in a heavy way, [or] Felix Pastorius who plays electric bass with the dance and afro beat band. [With ONXY], we are never really thinking about a genre, we are just kind of using our interests and our like minds and are going by sounds. Just trying to create something that feels good and that feels fresh to us and that is a sound that we like. We don't really want to play just one form of music. One can do that and it's a very noble and pure thing to do, [but personally] there is too much music out there.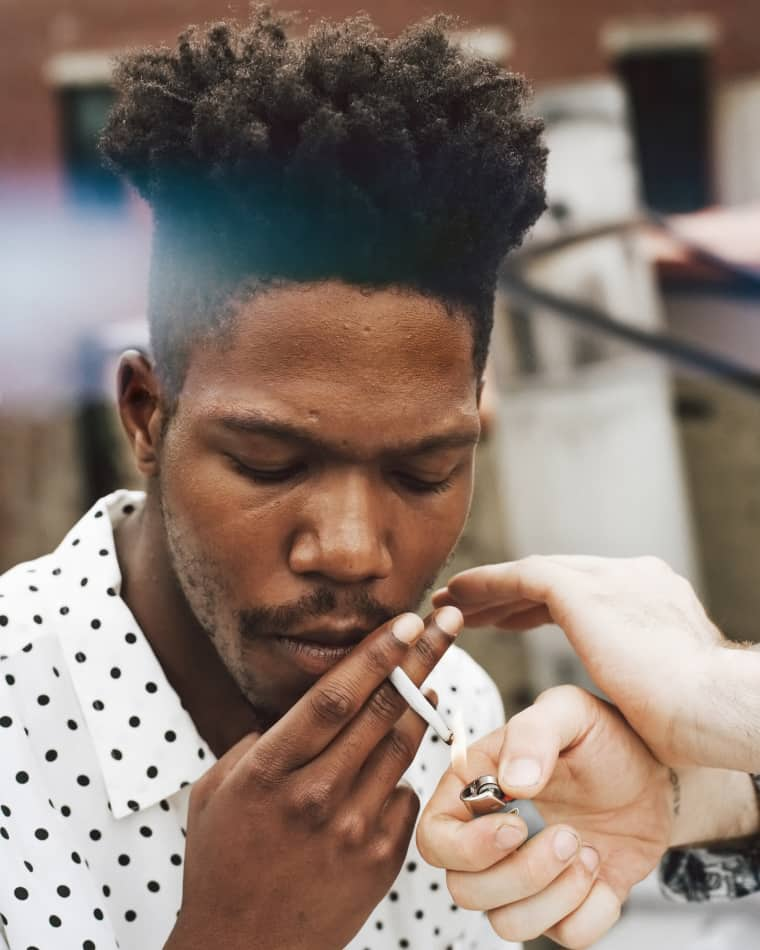 As the group's founder, what role do you play in sculpting ONYX's sound?
BARR: Being the primary composer of the music in the ONYX Collective, I'm writing music that has come to me over a period of studying with musicians who commonly exist in the jazz community. They have taught me a lot of different things and each one of them is very different, so from that experience I manage to cop different things and try to incorporate that into my own writing. From there it just becomes a process of showing it to the members of my band and how they interpret it. [When] I'm writing, I'm thinking about who can bring out that sound best, whether it's a rapper or a pianist. Collaboration is very important part of my musicianship and composition.
As you previously stated, ONYX is primarily a live band, having played countless shows around New York City. Why is playing live and that experience so important?
WILLIAMSON: Playing live is like a journey that could go anywhere. We always want to take our listeners to another place through the music
BARR: Playing live for us was the basis for how we started. The first real constructive environment was in the KNOW-WAVE studio on Forsyth Street. I would call all the [musicians] that I had been playing with through my early stages as a musician in college. [Such as] Keith Martin who went to school with me at Purchase or Joshua Benitez, the piano player who went to school with me. It was a very lively spontaneous environment to create in, people would be walking into the room [and there was] noise in the background. It was always a very organic and spontaneous thing, figuring out how to deal with different circumstances. There was never a set band, [because] instrumentalists are very busy. I also think for me personally as a saxophonist, I get a lot of joy in playing for people and creating an ambiance in a room. [Playing live] is about the interaction and the intimacy between the musicians and the audience. Also I'm very influenced by various forms of music that have to do with dancing so you can't really get people to dance unless you're playing live. We try to keep it fresh and funky. It's an amazing experience to get to share music with people in a live format; it really yields to some really special results.

ONYX appears to be really rooted in the downtown scene in New York. What role has the city played in sculpting ONYX's identity?

BARR: I think the city is really important because it's always moving and it keeps us in that flow of having to roll with the movement. We find ourselves playing in many places with very different audiences and we somehow manage to bring a certain amount of energy that we hope can [allow] the crowd to connect with us, and feel like they are understanding and relating to what we are doing no matter where it is. On another level, New York is where I am born and raised, so I have no problem representing it and I enjoy being a part of the creative community here. [New York] is like no other in the world; the only place where you can go to Fat Cat on a Tuesday night and hear a 12-piece salsa band. It's a blessing to be a part of the creative scene in New York because this is where it's at, to play with people of different genres and different backgrounds.
With New York changing due to forces like gentrification and space becoming less accessible, why is an event series like NYXO and the space it provides so important?
BARR: Well I think it's very important because it give people a chance to get together. Just to be in a place that is comfortable, that is safe, that is positive. NYXO is important because it gives people the chance to really feel comfortable, to communicate, and collaborate with each other. It's also important for the artists to feel like they have a network of other artists at their disposal. To feel like they're not alone, to feel like there's community. Things like NYXO exist out there in New York [already] so I'm not saying that by any means we are the first and the only ones existing. Plenty of people are doing DIY stuff that is unrecognized in Brooklyn and the Bronx, but the thing about the ONYX Collective is that it started downtown so we have a certain presence downtown. We are fueled by the KNOW-WAVE movement. [At NYXO,] I love seeing a young kid who's into hip hop-and the older person who's into jazz, or like a socialite and the skateboarder [all in the same place]. The essence of NYXO brings a certain comfortableness for people of various background. That diversity is very important.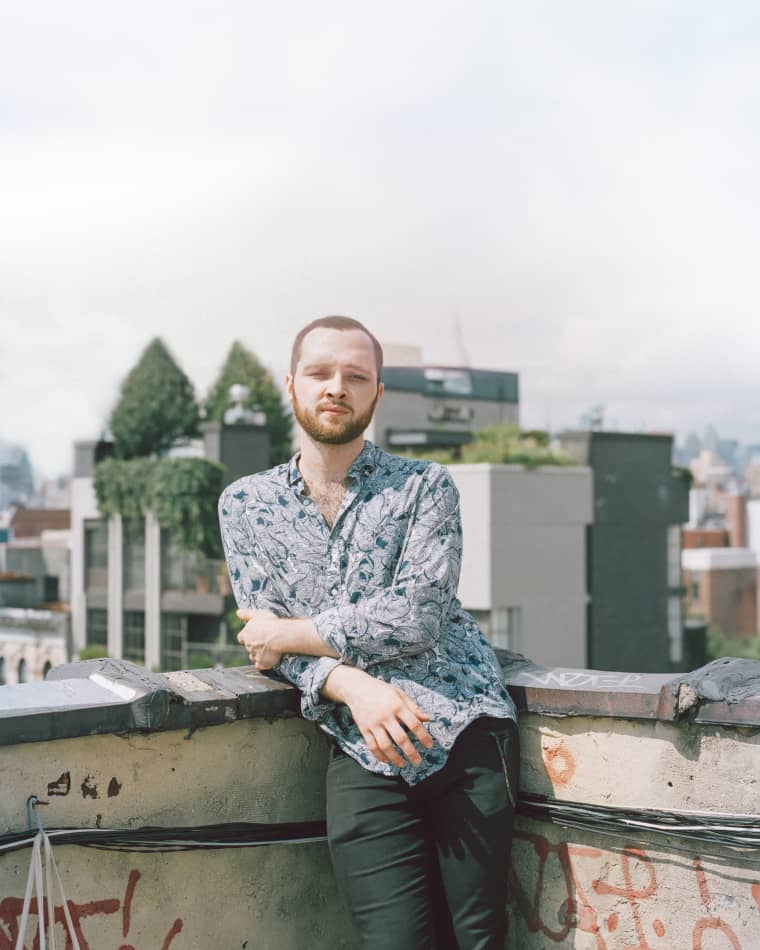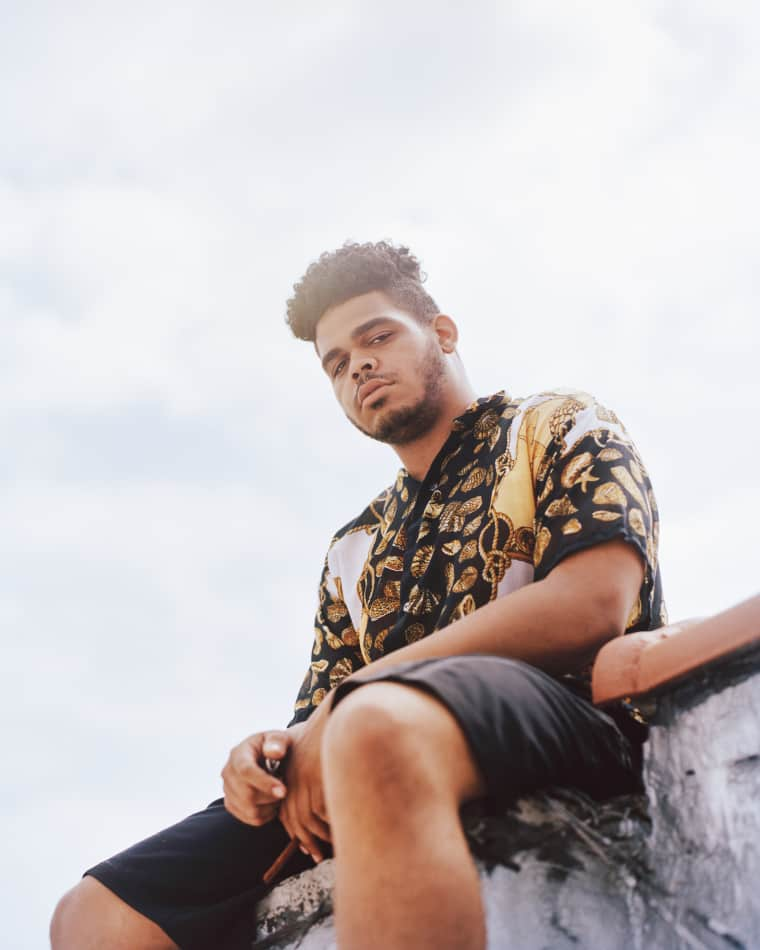 Your debut album, Second Avenue Rundown, is dropping soon with the help of Supreme and KNOW-WAVE. Can you tell us a little bit more about it?
BARR: The album features 14 musicians, [with a] guest appearance is from my mentor, teacher, and friend Roy Nathanson, who is on two songs. I do a little bit of spoken word on the album. It features a lot of free improvisational pieces recorded at the [former] KNOW-WAVE storefront at 172 Forsyth. It's basically like a first mixtape; kind of like a hodgepodge of sounds and moments that I kind of pieced together from the KNOW-WAVE archives.
WILLIAMSON: The album is [made up] of recordings that we did at KNOW-WAVE live [on the air], some in the studio, and then some in this space that was the first space that we played, at 172 Forsyth. [The album] is like a mixtape of recordings and the energies that we were dealing with at that time, while playing [in that environment].
Why did ONYX decided to work with KNOW-WAVE and Supreme?
WILLIAMSON: Both happened naturally. It just seemed like a cool way to release a project, especially one of this nature.
Why release these recordings from your time at 172 Forsyth and what does it say about the band and its early days?
WILLIAMSON: It was important to release the KNOW-WAVE project from the Forsyth days because it was huge turning point in our lives as musicians and showcased great moments in our music.
BARR: These recordings at Forsyth Street are interesting because when we were recording we weren't thinking about it. We were just experimenting within the parameters of what this tiny storefront room offered us. We were very relaxed and were having fun with the space. It shows that we were capable of getting a lot of different minds in the room to be able to collaborate and communicate together.
How would you describe the sound and experience of the album?
BARR: I think it comes across as New York cityscape music. A little bit of dark nights, bright Sunday mornings, crazy Times Square, and a lot of things in between that if you live in New York you might identify with.
Seeing as this is your debut album, what statement did you want to make?
WILLIAMSON: One of the statements the mix makes is that improvised music is still alive. We are pushing the limit of how music is made and carrying the torch from many artists that laid the foundation down for us. This project says that we as ONYX Collective are open to merging different styles and sounds together and not being limited to one genre of music. Even though it's our debut record, we have more ideas up our sleeves that our listeners might not expect.
BARR: As far as what's coming next, nothing will be too similar to this project. I feel as a composer and performer it's always essential to continue changing and growing. I think we have all grown a tremendous amount since these recordings, as they were in the very beginning stages of us jamming together. I think it will be an interesting piece to go back to and listen with the knowledge that these recordings were from that ripple in time at the beginning.