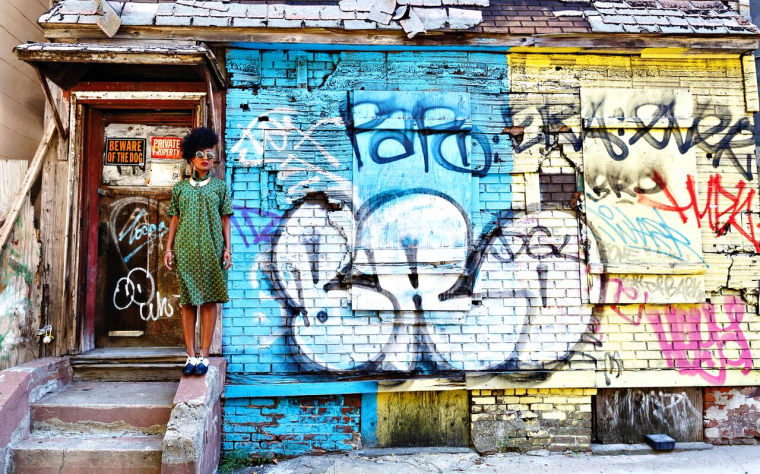 Fairytales have historically been a way for people from all cultures to understand their surroundings, whether they're morality stories, fables to keep children from wandering too far off, or escapist legends. For "3roos Elneel," Brooklyn band Alsarah & The Nubatones use a traditional wedding song in the 'aghani albanat' style of central Sudan as musical inspiration; but lead singer Alsarah told The FADER that she sees another story when she performs the track, which is from the upcoming album Manara.
"Traditionally this song would be sung as the bride performs for guests to praise her beauty and good traits, however for me it has always brought up another story," Alsarah said in an email. "It's said that back in the day in ancient Nubia, the Nile River would flood every season because the Nile gods were angry and lonely. So the villages on the banks of the Nile would sacrifice their most beautiful maiden to become a new bride of the Nile and ease their loneliness (the Nile god is both male and female in gender). I always wondered: if the Nile gods got a new wife every season, what happened to all the old brides? Where do they go? I always like to imagine they would swim away to their freedom at the end of the wedding season to live magical lives forever in the deep bottom of the river in beautiful kingdoms only rarely glimpsed by a lucky seaman. Could it be that these brides of the Nile are what became modern day mermaids? Could it be that Nubians not only gave you the pyramids but also mermaids? Our very own psychedelic Nubian little mermaid."
Manara is out on September 30 on Wonderwheel Recordings, and is available for pre-order.