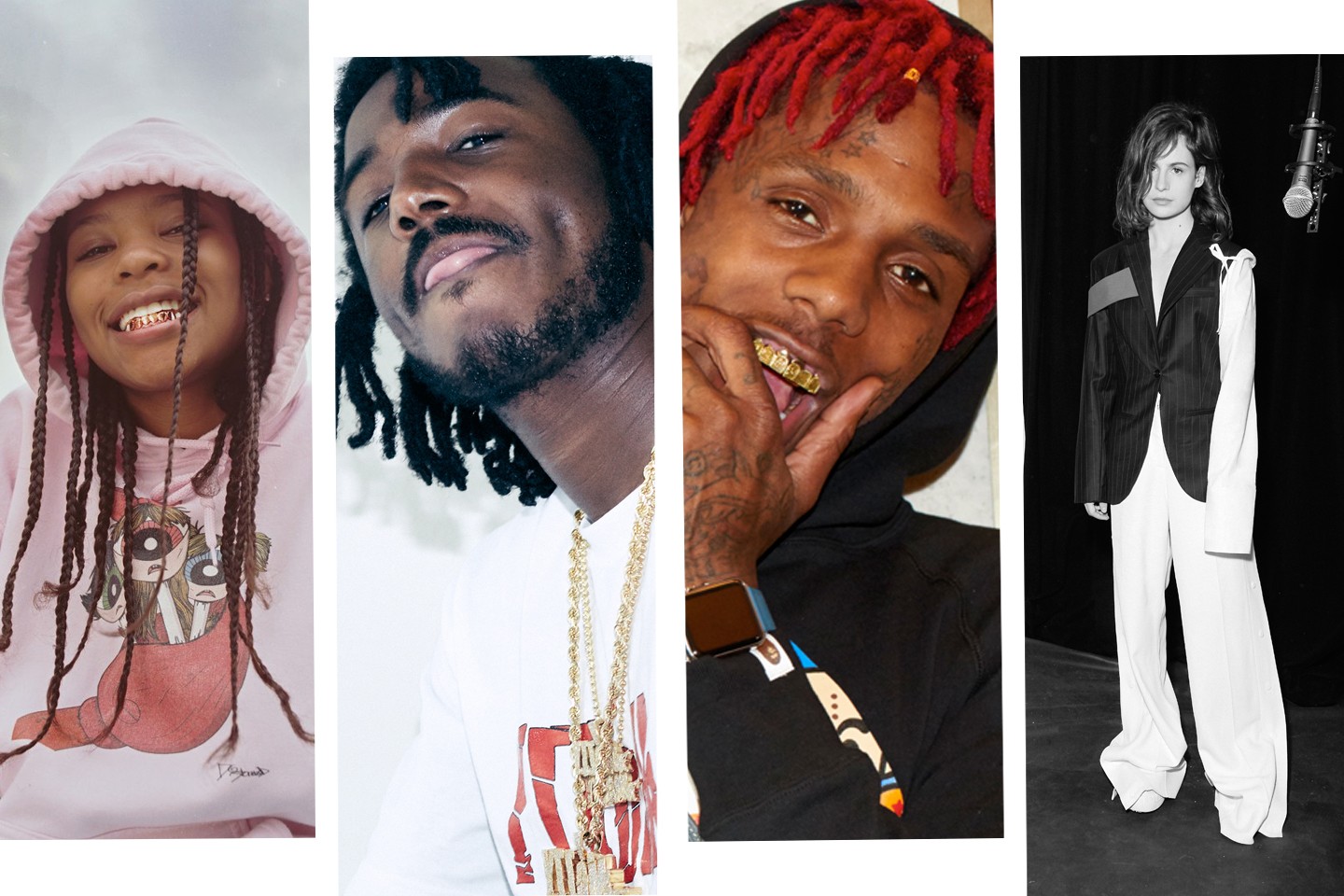 1. Famous Dex's new track, "Took Time" is a hypnotic breakup song that's both more melancholy than usual for Dex, and gorgeous enough for multiple spins.
2. This week, Zay Hilfiger's "Tz Anthem" went way viral, and had everyone doing their dance.
3. Believe it or not, art rock icon and former Sonic Youth frontwoman Kim Gordon has never released music under her own name. Until now. Her first solo single, "Murdered Out," is a brutal track featuring classic furious Kim vocals over Marilyn Manson-grade production (with assistance from Charli XCX and Sky Ferreira collaborator, Justin Raisen). \m/
4. ATL rapper-singer and all-around cutie Kodie Shane tapped silky-voiced friends Lil Uzi Vert and Lil Yachty for a new track, "Hold Up (Dough Up)." It's pretty damn beautiful.
5. It's not blasphemy to cover a Beyoncé song, as long as you do it right, which is exactly what French pop star Christine & The Queens did the other day when she performed a quirky, bilingual version of "Sorry."
6. Sacramento rapper Mozzy has been lighting up our lives lately. This time it's with the World Star-debuted "Love My Niggas," which features Kid Red.
7. Lower Dens's "Real Thing," is a stunning Ariel Rechtshaid-produced sad jam. We get chills when bandleader Jana Hunter — whose presence in the retro music video is beyond dreamy— croons, I love you but it's not enough/ Maybe I just know there's so much more.
8. The video for Colombian group Bomba Estéreo's bouncy "Soy Yo" is both hilarious and joyful — it follows a tween girl as she kills it on the recorder, tries her hand at basketball, and dances her lil' booty off.
9. Iceage's Elias Bender Rønnenfelt's other band, Marching Church,— "Lion's Den" is the shadowy second single from the Danish group's forthcoming album, Telling It Like It Is.
10. Oakland rapper Ezale just dropped his amazingly funky album, The Tonite Show With Ezale, and the track we fuck with the most is "We Out Here." It bumps.
11. DJ Earl remixed Oneohtrix Point Never, and we could not be more hyped about it. The track in question is "EZRA," a glitchy ode to alien angst from Garden of Delete. Earl has, somehow, made it even more dizzying.