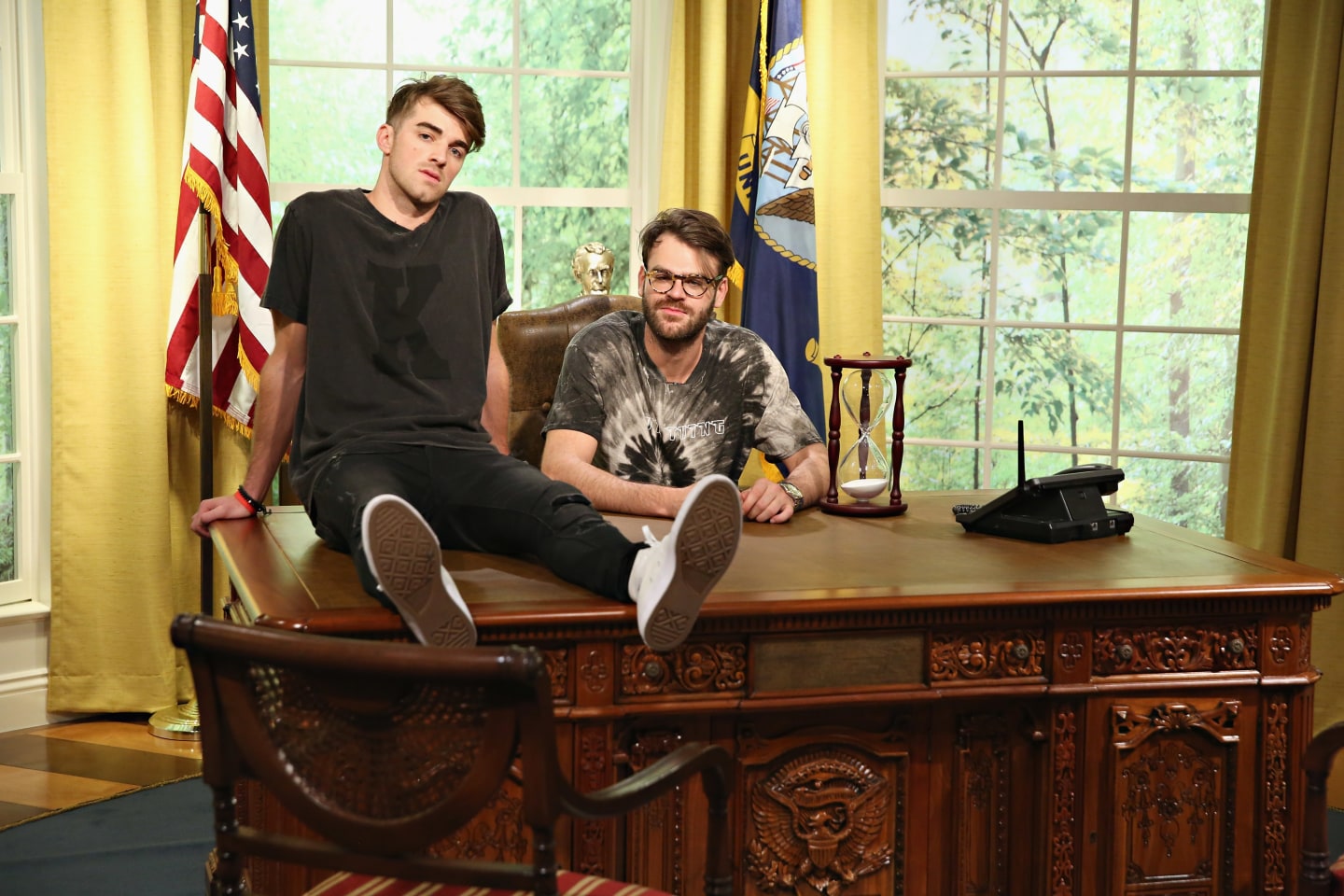 When I was 11, I thought my parents were wrong about a lot of things, and mostly I thought they were wrong about music. For a period in the early 2000s, I would frequently argue with them about the bubblegum covers of '70s and '80s classics that populated the U.K. charts. I thought it was lame to dismiss a hit song simply because it was a cover. I loved the Liverpudlian girl group's Atomic Kitten's fluffy "The Tide Is High," which went to No. 1 in the U.K.; my parents groaned that it ruined a Blondie classic. (Elsewhere, someone would surely look down on both of us for not preferring the original version by Jamaican reggae band The Paragons in 1967.) I stanned for Britney's 2002 version of Joan Jett's "I Love Rock N Roll," for pop group Steps' 2000 recording of Kylie Minogue's "Better The Devil You Know," and Sugababes's 2002 single "Freak Like Me," originally by Adina Howard. I had no attachment to the original versions of these songs, and I'd have preferred to listen to their chart-friendly early-'00s counterparts any day. All I knew in 2002 was that Atomic Kitten and Sugababes had introduced me to songs I really enjoyed in clean pop styles I was already familiar with, and it felt good.
A defiant part of me, protective of that teenage fangirl who controls the pop market and yet is constantly derided, still wants to react against anyone who says that feeling wasn't legitimate. Case in point: snide Telegraph reviewer David Cheal, who listed "The Tide Is High" among his least favorite cover versions that year, calling Atomic Kitten's version a "ghastly, sickly confection" and imagining a "tweenager rolling [their] eyes and snorting" at their parents about it. Sure, it wasn't music's finest moment. But the fact that this reviewer seems more intent on disparaging "tweenagers" than evaluating music only makes me snort and roll my eyes at him.
This summer, though, I've found myself echoing my parents when I skim through the charts in the U.K., and on streaming services. There's a feeling of déjà vu clinging to many of the year's biggest hits. British producer Jonas Blue and singer Dakota released an upbeat tropical house cover of Tracy Chapman's "Fast Car" that has been inescapable on U.K. radio. Britain's Got Talent hopeful Calum Scott had a national hit with a stripped-back piano cover of Robyn's "Dancing On My Own," while the production duo 99 Souls recently broke through with a mash-up of Destiny's Child's "Girl" and Brandy and Monica's "The Boy Is Mine." On both sides of the Atlantic, The Chainsmokers and Halsey currently have a No. 1 single with a chorus that sounds so much like The Fray that they gave the band a retroactive songwriting credit. Coming across most of these songs, I ground my teeth, immediately prepared to dislike them (and, most of the time, I did).
Where does this instinct come from — and does it make me anything other than a churlish, prejudiced reviewer? For some of these covers, the annoyance comes from their commercial out-performance of the songs they're based on. Jonas Blue's "Fast Car," for example, was an even bigger success than the original in some parts of the world, peaking at No. 2 in the U.K. charts and No. 1 in Australia (Chapman's peaked at No. 5 and 4 respectively). Meanwhile, Calum Scott's version of "Dancing On My Own" reached No. 2 in the U.K., in comparison to Robyn's No. 8. While thousands clearly love Scott's song, some British pop fans are outraged at the success of this cover given its greater prominence on radio and TV than Robyn's innovative original.
Part of this outrage comes down to the aesthetic change in the song. In the original, the Swedish star can't escape her heartbreak on the dancefloor. Even as the production pulsates with euphoric synths, the lyrics ask desperately, Why can't you see me? On Scott's version, this contrast is eradicated: he simply howls the lyrics forlornly over a piano. As one person on Twitter put it, "I'm still furious that some whiny boy felt 'Dancing On My Own' wasn't sad and relatable enough."
Covers like this don't seem to build on original ideas, but to reduce them. Perhaps it's this sense of emotional simplification that makes me narrow my eyes at the Top 40; but I think it goes a little deeper, still. After all, it's not so different to what my favorites were doing back in the '00s, when songs were being subsumed into a formulaic pop sound in the same way — but back then, it wasn't acoustic indie pop or tropical house, it was bubblegum pop. The older generation might have hated Britney's take on "I Love Rock N Roll" for polishing Joan Jett's rebellious anthem into a pristine product — but, in a way, you could see that bubblegum-ifying process as a rebellion in itself. Feminized pop music was always an easy target to hate on, given its creators and defenders were mostly young girls. What makes the popular covers of 2016 a little more troubling is that they come from a totally different demographic: bros.
Take Jonas Blue. His adaptation of "Fast Car" is bound to be irritating to anyone who appreciates the subtleties of the original and dislikes the current tropical house trend. As Jonas said himself to Idolator, "I wanted to create a new version of it for the younger generation." Does that mean it's inherently bad? No. But what does give pause is the way in which the song — a woman of color's dream about escaping a cycle of poverty — has had its edges softened. Chapman's "Fast Car" has a heavy weight, as the protagonist's fantasy of a better life is undermined by the grimly realist final verse: I'd always hoped for better/ Thought maybe together you and me would find it. In Jonas Blue's version, the song instead ends on the hope that its hero will live in the suburbs, and the pop-friendly house beat suggests pure escapism. All this, in order to turn a tragic song into a commercial hit for a man who posts Instagrams like this of himself with the hashtag #fastcar.
Bro culture doesn't care about heartbreak or subtlety: bro culture cares about having a good time. Jonas Blue is just one of a number of male DJs and producers commandeering the charts with EDM-style pop in 2016, the ringleaders being The Chainsmokers. As the DJ duo put it in their Billboard cover story on September 15 (beneath a headline that declared they were Owning the 'Frat Bro' Label), "We rage every night." In the same cover story, the pair boasted, "Now we're influencing the industry, putting out songs everyone copies." This is the duo who, the story claims, found their following by making "dance versions of the indie tracks charting on music blog aggregator Hype Machine," and broke through with a debut novelty single named after a viral hashtag. Not to mention the melodic debt their first No. 1 "Closer" owes to The Fray's 2005 hit "Over My Head (Cable Car)."
The piano and guitar-wielding dudes behind more downbeat covers do not embody the same cultural stereotype as The Chainsmokers; they're bros of a different kind. British YouTuber and pop performer Conor Maynard's recording of "One Dance" is part of a cynical-seeming project called Covers, on which he covers many of the songs with the highest streaming figures of the past year, presumably in order to catch some of those songs' listeners second-hand — a technique Popjustice labeled "slipstreaming." Maynard's "One Dance" cover, with almost 8 million streams on Spotify, is a downtempo piano version with highly affected, mournful vocals, just like Calum Scott's insipid take on Robyn's "Dancing On My Own."
While producers like Jonas Blue turn ballads into uncomplicated, upbeat dancefloor hits, these minor key covers turn massive pop and rap tunes into by-the-numbers piano ballads. It's all more than a little reminiscent of the trend — as mocked by the recent hashtag #TrapCovers — for white YouTubers to record sad, earnest acoustic versions of songs by black artists. Craig Jenkins wrote for Noisey earlier this year: "Nobody's saying your race prevents you from enjoying music made by people of other races...Stop and think, though, before you sit behind that microphone. Do I look crazy right now? Am I blanching the spice and character from this beautiful peace of black pride with this unseasoned guitar/piano refix?"
Not all current hit singles that interpolate older songs come across as quite so thoughtless. Both Drake's "One Dance" and 99 Souls' "Girl Is Mine" retain elements of the songs while also reinterpreting them ("Do You Mind," "Girl," and "The Boy Is Mine"), even giving feature and songwriting credits to the original artists (Kyla and Errol "Paleface" Reid; Brandy and Destiny's Child). Whether or not you enjoy the musical style of the remake, this seems like a very genuine way to honor the history of a song, and shine a spotlight on its creator (not to mention, presumably, kick them some cash), while also realizing your own vision of it.
So, maybe I do feel a sense of superiority when I peer at the Top 40 in 2016. But I don't think it's pure generational difference behind my thinking I liked the original better. It also comes from a worry that recent covers are all coming from the same place — and that place is a room full of white dudes with decks and/or pianos. While some, like Telegraph writer David Cheal, slammed Atomic Kitten and their ilk simply for being "sickly" and made for "tweenagers," others could have made a more valid critique of the pop industry's churning out of cover songs in the early '00s: namely, that a white girl group's cover of a 1960s reggae band was only one more example in a long tradition of the music industry white-washing and diluting black culture for commercial gain. So while my feeling of loving the song as a tweenager may have been legitimate, I can also see now why the cover's existence was a problem.
Good covers show respect for their source material, and expand on it in a way that feels genuine to the cover artist. They don't exploit a trend, or worse, exploit a culture they don't belong to. When it comes to my appreciation for the charts, I don't think I'm quite at "old man yells at cloud" levels yet. I can get down with a good pop-EDM banger, and I have a lot of love for the way Drake interpolated a U.K. underground dance gem on "One Dance." Rather, what's concerning me is the fact that our current charts are particularly bro-dominated (at the time of writing, men are primary artists on eight of the Top 10 songs on both the Billboard Hot 100 and the U.K. singles chart). Covers, interpolations, and samples of past hits are not the death knell of the music industry, but they also don't exist in a vacuum. With each crop of them that floats into the charts, we should be able to critique those that attempt to write over cultural history, rather than adding to the footnotes.