How Serena Williams Became The G.O.A.T.
One of the greatest athletes of all time took a path to success that only she could devise.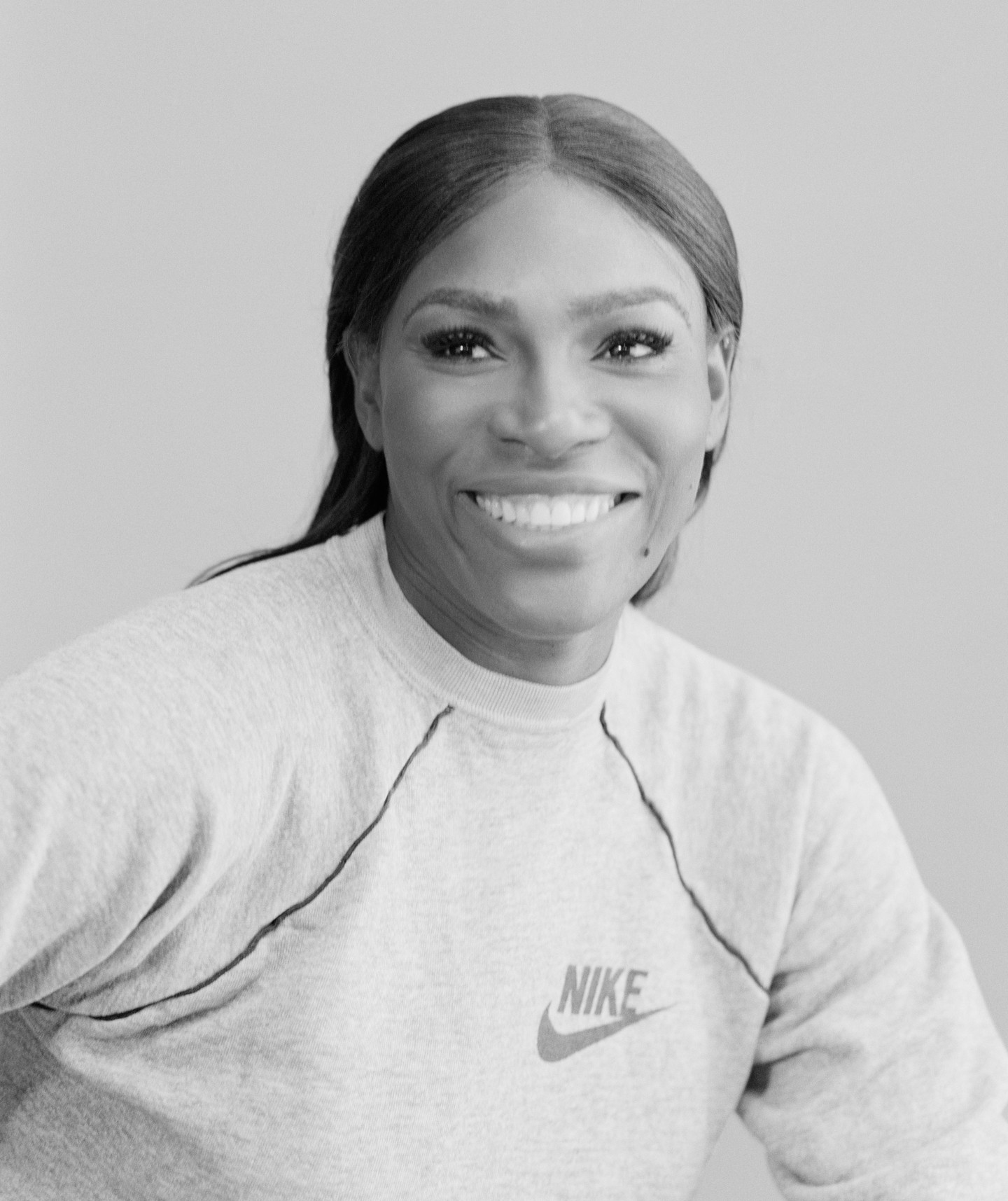 Serena Williams seems invincible. Over the course of a 20-year professional tennis career, she's succeeded more often and for longer than anyone ever, winning all four Grand Slams consecutively, twice, and matching Steffi Graf's record of 186 weeks ranked at No. 1. Her record-tying 22 wins in major tournaments, and the staggering fact that when she's been in major finals she's only lost five times, make a Williams win a more reliable proposition than investing in Apple or casting Tom Hanks as the lead in your movie. In a world where people often confine what they think women are capable of, there are no limits to how much winning Serena Williams can do.
That's not the best part. Even when she's robot-marching through her competition, Williams's matches are events. Her draws at this year's U.S. Open were attended by a trail of disparate celebrities — Jay Z and Beyoncé, Carmelo and LaLa, Kevin Spacey and Alec Baldwin and Uzo Aduba (separately), and Pharrell Williams and adidas tennis legend Stan Smith (together) — giving tennis matches in 2016 the see-and-be-seen cachet of a Lakers game in the '80s or a Floyd Mayweather fight in the aughts.
When Williams, now 34 years old, takes on Yaroslava Shvedova on a Sunday in the tournament's fourth round, the crowd at Arthur Ashe Stadium builds a sonic wall of approval for every 116-m.p.h. ace raining down on the poor upstart. Queen Latifah jumps up and fist pumps after one, and Michael Strahan casts a shadow over roughly two rows of seats when he gets on his feet. In contrast, when Shvedova manages a point, one of her lone countrymen chants "Ka-zhak-stan, Ka-zhak-stan" to giggles from the home crowd. Williams eviscerates her in one hour and eight minutes.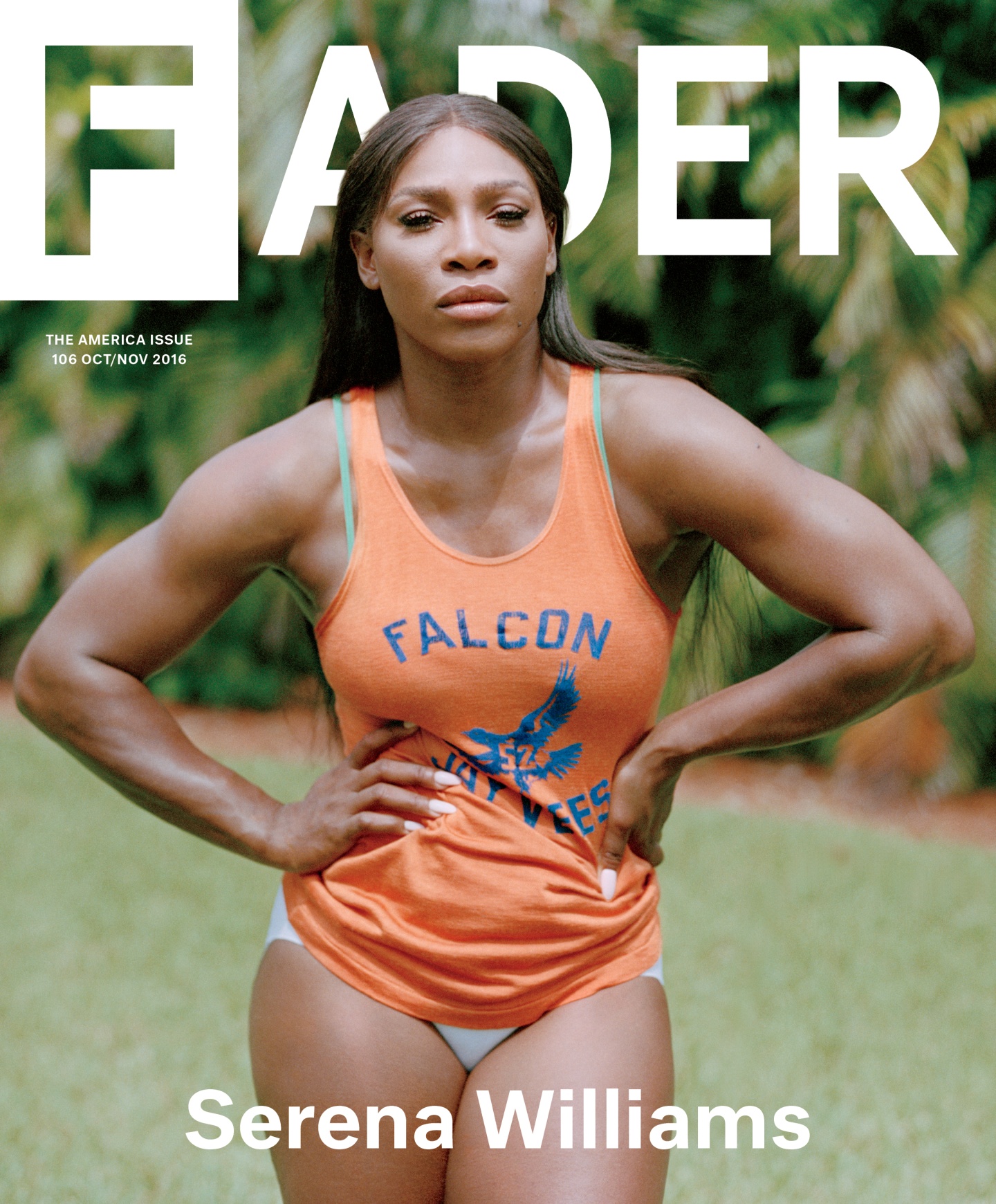 Days later, when Williams gets bounced from the Open by the No. 6-ranked Karolina Pliskova, the result is as much a shock for the outcome as it is for the way she loses: on a double fault in the tiebreak set. She's conditioned us, through so many nail-biters, to believe that no deficit is unsurmountable. Time and time again, Williams has played best when her back is up against a wall — the same quality that's made icons of American athletes from Muhammad Ali to Michael Jordan.
Which is why it was so galling, after this year's Wimbledon semis, when a reporter asked Williams whether she should be considered one of the greatest female athletes of all time. Her perfect response: "I prefer the words 'one of the greatest athletes of all time.'"
Most of us need to be told we could be like this or that role model — remember the Be Like Mike campaign? But when Serena Williams's mother and father told her that she could be the greatest of all time, rather than looking around for an imitable path, a target to match, she took it as permission to be fully herself. Whether she was an unranked understudy to her sister Venus or the sport's marquee player, her game has never been tentative, her outfits have never lost their color, and her emotion has never been restrained.
Williams emphatically and frequently salutes her foremothers: she is a reverent student of history who read Maya Angelou's "Still I Rise" at her Sports Illustrated Sportsperson of the Year dinner last year and name-checks Althea Gibson and Zina Garrison in post-match press conferences. With all due respect, though, there's never been a Serena Williams before Serena Williams. There has been no blueprint for an athlete to arrive at the intersection of gender and race and dominance and scrutiny that she has. Perhaps even more than her wins, Williams's greatest feat has been the very act of breathing herself into existence.
Greatest American athlete. Most dominant black tennis player. Highest-paid woman in sports. Whatever. Serena Williams is also a very, very bad loser. When we first meet this summer in Palm Beach, Florida, she's just returned home from an early exit in the Olympics. With four gold medals from three past Olympiads, Williams has never failed to medal until now. Coincidentally, as the two of us begin to talk, her sister and closest friend on the planet is competing in Rio in the mixed doubles final, though Williams doesn't so much as check her phone to track Venus's progress.
"I just… I can't watch her," she says. "I watch her in person at a tournament, but I get so nervous on TV. I feel like in person she can hear me say, 'Come on!' — cause I know when I hear her say 'Come on,' a familiar voice, it really helps me. It doesn't really help when I'm screaming at the TV, and I get so nervous. Like, it's really crazy how nervous I get after all these years."
It's probably for the best: minutes into our hour-long conversation, Venus's match ends in a loss. After Serena gets the news that her sister will settle for her first silver medal, she moves on quickly, stroking inches of bone-straight black hair laid over her right shoulder and expectantly awaiting my questions about her legacy.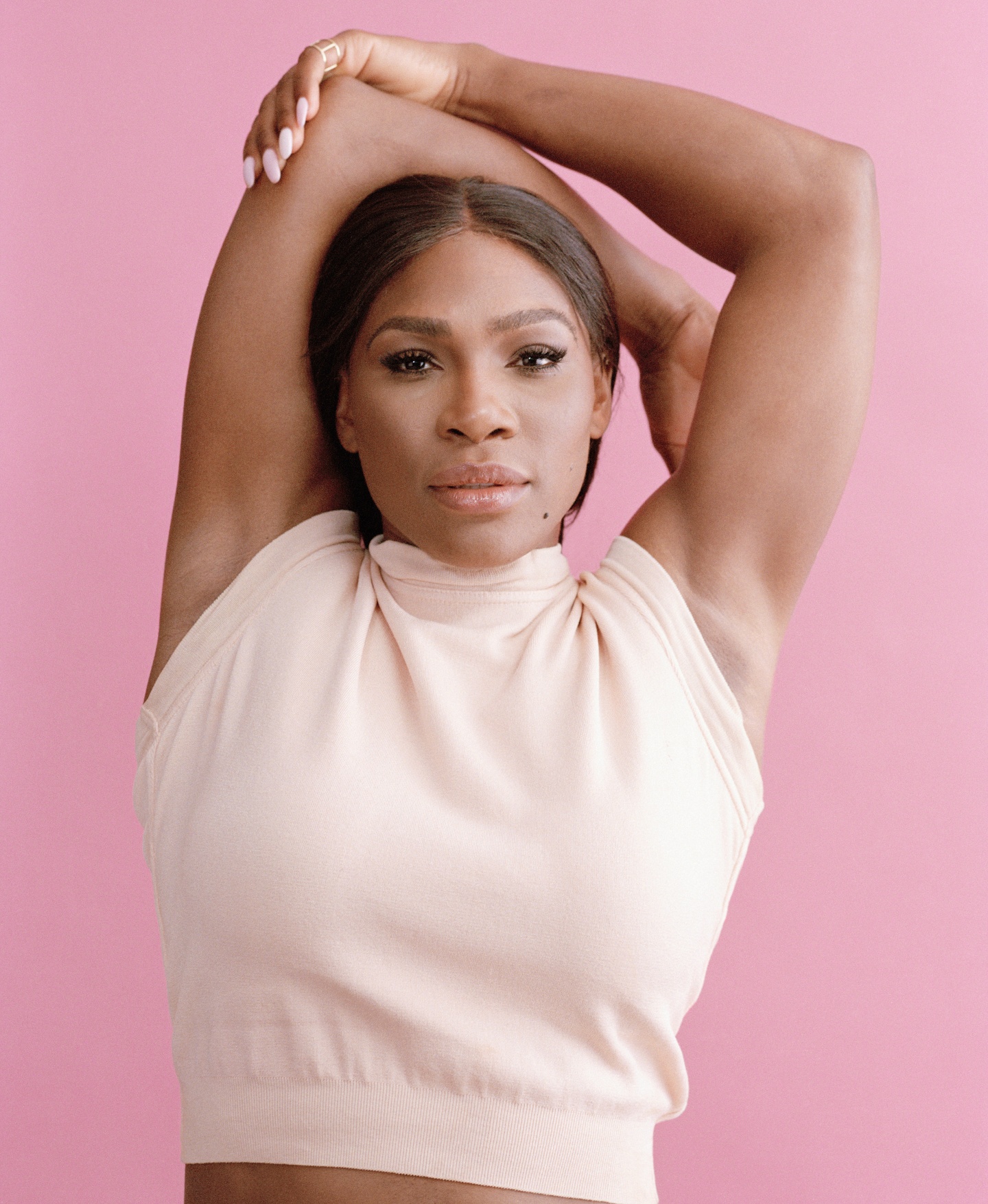 Do you feel like your story is universal, or was this path unique to you and who you are?
I think that my story is universal. I don't think it's limited to my country, I don't think it's limited to my color, I don't think it's limited to my sex. I think it's universal because I was not born with anything more special than anyone else. I wasn't born with an extra arm. I wasn't born super tall. I'm here — a lot of hard work, a lot of dedication, a lot of commitment. And I've had a lot of people that didn't believe in me, so I had to develop a lot of self-belief. At the end of the day, I think it's a story that everyone in all walks of life can relate to.
You don't think there's anything in your head or in your heart that can't be replicated?
I think I developed something really intense in my heart and in my mind. Was it innate? I can't answer that. All I know is that I do work very, very hard. The other day I was on the court for four hours with my coach and everyone was like, "OK, are you crazy?" No, I'm just really intense. I work really hard. As long as you're willing to do hard work, you'll have everything.
Even with her career's many highs, it certainly hasn't always seemed like hard work and dedication earned for Serena Williams the money, respect, or deference that they did for her contemporaries. Early on, especially, the tennis establishment went out of its way to resist calling her a great champion, often excusing itself with loaded criticisms that couched its racism and misogyny.
In Williams's second year on the WTA tour, Donald Trump put up $1 million to try to get John McEnroe to play her and her sister after McEnroe criticized them for not being humble in victory or sociable in locker rooms. (Never mind that tennis players had once stuffed dirty underwear into Serena's locker, or that she was receiving death threats that the FBI was investigating.) One-time rival Martina Hingis, again coming at the sisters for not being "humble," said in 2001, "Being black only helps them. Many times they get sponsors because they are black." Up until 2015, Maria Sharapova, who is now serving a two-year suspension from the WTA after admitting to doping, was making over $10 million more in endorsements than Williams despite having a 2-19 record against her.
The nadir of Williams's career, in fact, came during a victory. In 2001, when she was 19, a crowd at California's Indian Wells booed Williams mercilessly and hurled racial epithets at her and her family, calling them "niggers." She won the tournament and cried while clutching her trophy the whole way home, then vowed never to come back. Tournament organizers begged her to reconsider, but it wasn't until Williams had traveled the world and searched herself that she would again confront this American place.
Explaining her return to Indian Wells to reporters in 2015, Williams cited her trips to Africa, which began in 2006 when she was a UNICEF ambassador and continued as part of her work opening schools in Uganda and Kenya, as well as her experiences with Nelson Mandela, both in-person before he died and, later, through reading his autobiography.
When did you have your lightbulb moment about going back to Indian Wells?
I've been to Africa a lot, so there are a lot of trips molded together. I'm not sure which trip it was that I met Mandela, but I do remember it really impacting me. We've had conversations, but it wasn't until years later and reading his biography that I really felt like I met this man. It took a minute to click, it didn't just happen overnight. But I realized that everything that I'm about, the way that I was raised, and everything that I've been born to do is all about forgiveness and moving on, and I just felt like it was all about the right time to do it.
Why is travel so important to you?
Being African-American, I've always dreamt of going back to Africa. That was just my main goal for as long as I can remember. I gotta get back to Africa. I want to see my roots, where I'm from. I want to see the struggle. I want to see the slave castles. I need to see that journey. I just wouldn't have felt full if I had never experienced that.
And I think it changed me. It changed me to realize how strong I was and to realize that I, through my ancestors, am capable of doing anything. I'm really capable. They endured the toughest, and only the strongest survived. I realized that I was built from this incredible bloodline that many different types of people aren't built from. The whole journey, and just visiting other places throughout the world as well, has been really educational for me and uplifting.
What about the way you were raised made you think about Africa as a place you had to go?
My parents always told me, "In order to be the best you can be, you have to know your history." History can create a lot of knowledge. All my family, we wanted to learn about where we came from. Being black in America, you don't really know where you come from. You don't really know your last name. You don't really know a lot of things. So for me it was always important to visit that. And we were just raised to love one another and to put up with one another and to have intense affection for each other and protect each other. Throughout our lives, usually most tournaments I go to my family comes too. They're always around. They're always there.

You're also fluent in French. Why did you decide to learn?
It's so funny because I was at the Olympic Village the other day, and I was talking to this African athlete. A lot of Africans speak French, and I noticed that his English wasn't great, so I started speaking French to him. He stopped and was like, "You speak French?" and I was like, "Yeah." And he said, "But you're American…" And I'm like, "Yeah." And he's like, "But no Americans speak other languages." And I was like, "Yeah, that's true!"
Venus is really fluent, much more so than me. One of the reasons I learned French was I wanted to win the French Open, and I wanted to speak French when I won. The second was because, most African countries, the main language outside of their local language is French or English. So I figured: I know English, maybe I can learn French.
"My story is universal. I don't think it's limited to my country, to my color, to my sex. It's universal because I was not born with anything more special than anyone else."
When Williams won the French Open in 2013 and thanked fans en français, it was reported that she had learned the language to better communicate with her new coach, Patrick Mouratoglou, not other members of the diaspora or because she viewed herself as an ambassador for American culture. Williams only became fluent in recent years, but she's been studying the language since she was a preteen.
Williams's parents famously coached their daughters to be tennis prodigies on the courts of Compton, California, and decided to homeschool both so that they'd have time to focus on playing. It was a far-flung bet that you already know the details of: a black man, who left his native Louisiana after seeing a boyhood friend lynched, turned two of his beaming, hair-beaded daughters into teenage tennis pros who eventually won every trophy the country club sport had ever offered. Richard Williams was necessarily audacious and loud and myopic about building his American dream, but he relented when his daughter told him that in her version of that dream, she spoke French, not Spanish as he'd hoped. They changed textbooks.
She saw the details of the life she wanted to create for herself, but as she emerged in the sport, the homogenous tennis community struggled to make sense of what they were seeing in her. Those beads, for starters. And then those blonde braids. And then those biceps. And those outfits. And that butt. Williams turned pro at 14, a moment in adolescence when most of us are ashamed of nearly anything that can protrude out of our bodies. And in tennis, without the benefit of teammates or a uniform or a mask to hide behind, Williams's body has been an object of scrutiny ever since she started earning a paycheck.
Her body is still written about as an oddity, a source of the power that makes her dominant but also unattractive by tennis's historical standards. A New York Times article last year quoted one German pro who said she chose not to build Serena-like muscles because she deemed it "unfeminine." Reading that commentary is doubly hilarious if you also happen to listen to rap, where Serena Williams's body is the source of objectification, sure, but objectification that makes her the unattainable standard of beauty as identified by the likes of Kanye West (My psychic told me she'll have an ass like Serena), 2 Chainz (I had a dream I seen Serena playin' tennis naked) and her rumored former flame Drake, who rapped I mean you kinda like that girl that's in the U.S. Open five years before cheering her on from her box at the tournament.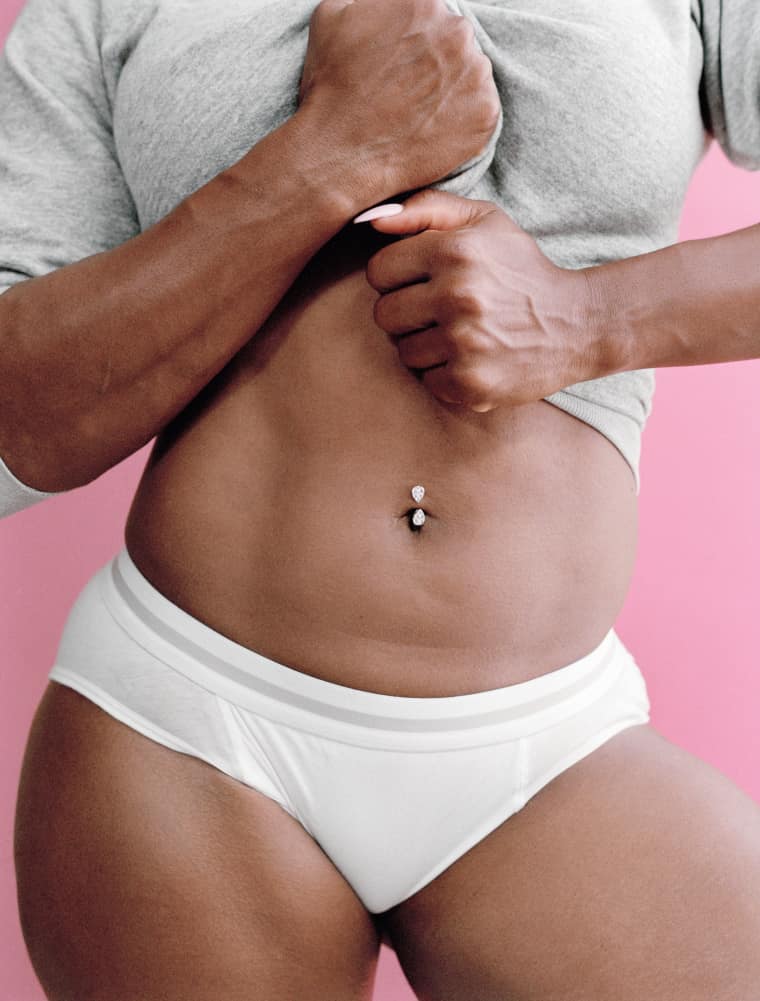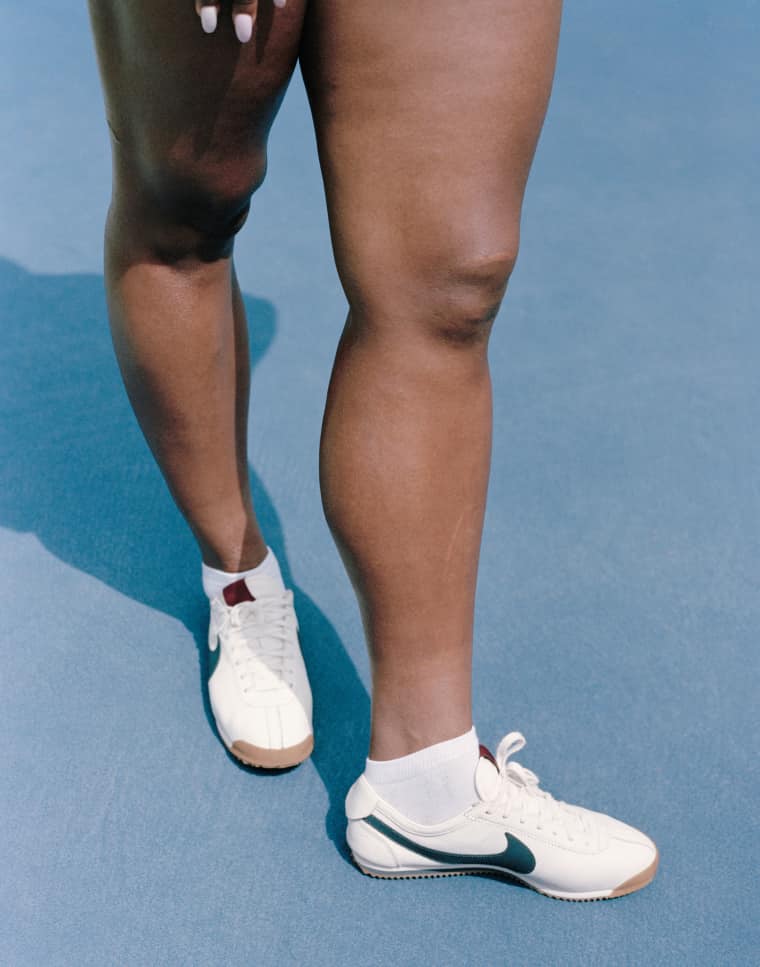 How did you deal with people commenting about your body when you were younger, and how do you deal with it now?
I've purposely tuned people out since I was 17. At the time, it was basically newspapers and maybe a website article. Maybe if the web was up back then. Since the day I won the U.S. Open, my very first Grand Slam, I never read articles about myself. If I saw my name mentioned, I'd look away. I looked at the pictures, but that's pretty much it. I didn't want to get too cocky, and at the same time I didn't want to have that negative energy. I don't know why I did it, but I did it. Ever since then I've been really low-key.
People have been talking about my body for a really long time. Good things, great things, negative things. People are entitled to have their opinions, but what matters most is how I feel about me, because that's what's going to permeate the room I'm sitting in. It's going to make you feel that I have confidence in myself whether you like me or not, or you like the way I look or not, if I do. That's the message I try to tell other women and in particular young girls. You have to love you, and if you don't love you no one else will. And if you do love you, people will see that and they'll love you too.
Seeing you on Instagram or dancing in Beyoncé's Lemonade, it's obvious that you're comfortable being playful, showing yourself as a sexual person.
Yeah, you know, it was "she's too strong," and then "she's too sexy," and then "she's too strong" again. So I'm like, Well, can you choose one? But either way, I don't care which one they choose. I'm me and I've never changed who I am. I actually do dance a lot, so when that opportunity to appear in Lemonade came up and we were working with choreographers, just trying to figure out what to do, it was really kind of organic.
When did you get comfortable showing off your sexuality?
I've always been comfortable. I think since I wore the catsuit at the Open back in 2002, but even before that I was pretty comfortable — ever since I was 20, maybe younger. I remember wearing that and thinking, Wow, I can't believe I'm wearing this. I was a little nervous before, but afterwards I was totally OK.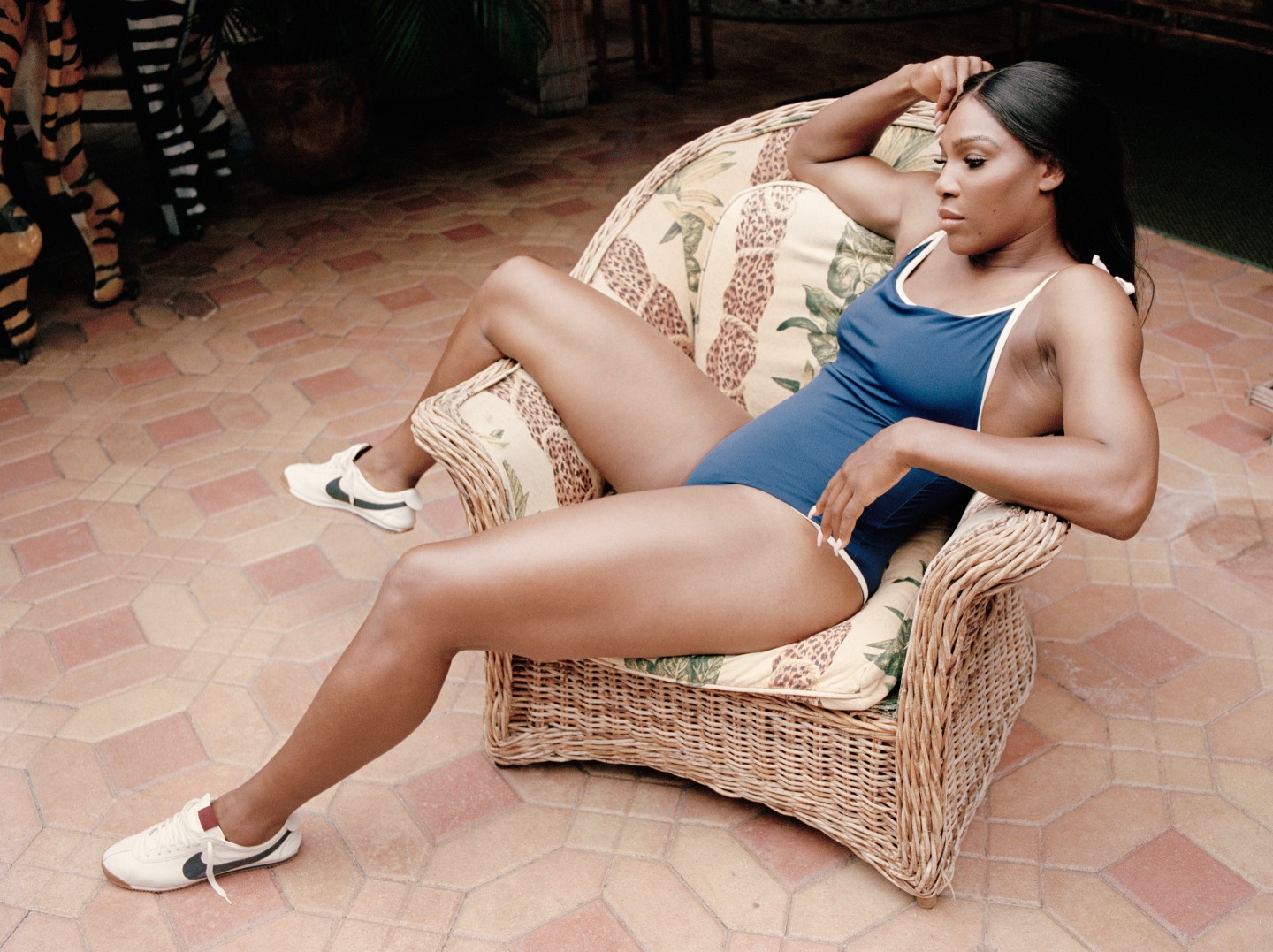 "When I'm playing, people in general don't say 'Serena the black player.' They just refer to me as 'Serena.'"
In our conversation, I'm looking for some sort of instructive eureka moment of Williams's having grown comfortable in her womanhood, in front of billions of people, many of whom have never regarded a black woman before. Instead, as she's saying this, she raises a perfectly arched eyebrow and waits for the next question. Her lack of fucks given about what people think of her twerking, whether rappers love her or tennis stans are repulsed by her, is the instructive moment. Point taken.
It's precisely by being utterly un-self-conscious that Serena Williams has drawn us all in. She was an underdog on the international stage when she started, and that was enough for us to find ourselves in her. As her winning has become routine, her excellence expected, Williams's joy has never faded. At 14 and at 34, she has twirled and curtsied before accepting her trophies, whether people thought it was ungracious or delightfully girlish. On the court, her work is immediate and visceral and human. She screams. She serves so hard you feel her aces in your chest. She throws her head back in disgust. She grits her teeth and she rallies. And she celebrates, without regard for what her celebration should look like.
Oftentimes, that expression is unmistakably black. Remember when Williams spontaneously Crip Walked after winning Olympic gold in London? Or when she, her agent, and mom blasted "Keep Ya Head Up" in a lobby at Roland Garros after she fought back to win the 2015 French Open? These are the moments that her older sister Isha described in the recent documentary Serena as "living out loud." She's written her name all over the Wall of Champions at those hallowed white spaces and she refuses to act like a guest there.
This June, when Williams stretched a black fist into the sky during the Wimbledon semis, the image blew up on American social media. It came three days after the police shooting of Philando Castile and four days after the police shooting of Alton Sterling and was widely taken to mean that our Excellent Black American Female Hero Athlete was working hard in London, but that she saw us, was with us, was one of us.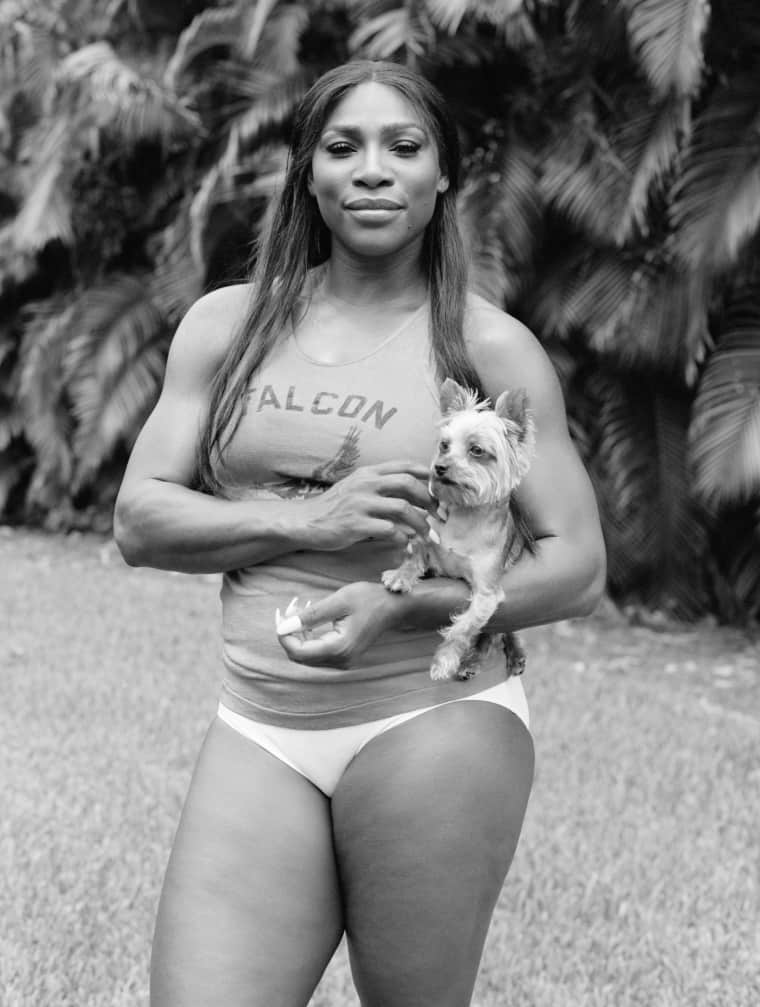 Was that gesture related to what was happening in the U.S. at that moment?
I don't know how to answer that. I came home and my friends were like, "Thank you for that. I got so inspired and that meant so much." I was like, OK. Did I even…? Sometimes I'm in the moment and I don't realize what's going on. I took that symbolism and I ran with it, though. Maybe subconsciously it was — I don't know. It's whatever it can take to empower someone and inspire someone. A lot of things that are done aren't done on purpose. The greatest paintings weren't meant to be the greatest paintings. They were meant to be a painting. Some of those moments are when you're least expecting them. I think when someone or a group of people can take courage from something, you definitely have to embrace it and go with it and continue to do it.

Are you ever conscious when you play and Beyoncé and Jay Z are cheering you on, or Drake or Pusha T, that it's basically the blackest those spaces have ever been?
No, only because I'm always working. Wherever I am, I'm playing. I haven't really had an opportunity to take a deep breath. I really look forward to that one day. If I'm in France, it's like, I have to get off the court at 10, then we have to do that, then I have training after. I'm in the final now, I've gotta do this serve right. It's always so intense that I haven't had that opportunity to embrace it.
Of course Williams is aware of the significance of her success, the symbolic power that she has as a wildly dominant athlete who has presented her blackness, her femininity, her very self to the watching world as parts of a whole. Still, being a competitor is another, equal part of her identity that functions best when she's not thinking about anything but winning.
As is the case with lots of elite athletes, Williams knows perspective is the greatest distraction to instinctive performance. Six years ago, after taking design classes at the Art Institute of Fort Lauderdale, she took up painting to help keep the pressure from building up in between rounds of major tournaments. Now, when she pops up on Instagram singing Enrique Iglesias songs, or when she's coiled up on a couch answering questions with me, She is knowingly isolating herself in what's right in front of her. I, we, want to view Serena Williams in the context of all these things considered together, and she is saying that the key to her success has been in finding the same thing that Gwendolyn Brooks's Maud Martha did: "She was learning to love moments. To love moments for themselves."
What's the most purely fun part of your normal day?
Oh gosh, I have fun doing little things, just going and hanging out with my friends. The other day I was at my friend's apartment — she had a glass of wine, and we were just catching up and just talking. I think because I'm always on the road a lot, I usually don't get a ton of time to do that type of stuff. I'm usually the jester of the group, so I kinda enjoy making all the jokes.
I actually love dancing as well. I've been taking dance classes because it's actually super challenging. I have a lot of friends that take it with me. I make fun of them, and they make fun of me in the class. We do it year-round, and we always see who's improved the most, then bam, put on a show, which is kinda ridiculous but really fun.
In the past you and Venus have said that you are married to each other, or that you don't think you'll get married until you're done with tennis. But that was a while ago. Where does dating fit in now that you're older?
That's something that I just really don't talk a lot about, that I just keep totally separate and totally private. It's one of the few things that I try to keep private as much as I can.
"My parents always told me, 'In order to be the best you can be, you have to know your history.'"
There's a purposeful cordoning off that Williams does, not to hide parts of her personality from the public — there's no sense in that — but almost as a means of storing herself up. At first, in interviews like ours, she can come across as disinterested, her voice bereft of upspeak or implied exclamation points. But after a while, her laconic answers, her curled-up stillness, bely the depth with which she's thought about what she's saying to me, all the while juggling plans for a New York Fashion Week presentation, self-critiquing the practice session she extended the day before, and working on the development of her own app. There are times when Williams finds all those thoughts converging and she tells me she'll whisper to herself, "Serena, don't tire out. This is a lot. Serena, you can do it. Just don't tire out."
Days before our conversation, Simone Manuel became the first black woman to win an individual swimming gold in the 100m freestyle. Before she did it, she told her local paper, "Coming into the race, I tried to take the weight of the black community off my shoulders. It's something I carry with me. I want to be an inspiration but I would like there to be a day when it's not Simone the black swimmer." After winning, with the competition out of the way, Manuel used the TV interview to talk about police brutality and said, "This medal is not just for me, it's for some of the African-Americans that have come before me, have been inspirations and mentors to me."
Can you empathize with Simone Manuel having to block all that out in order to compete?
I think everyone has to do that at some point. At some point you have to play for yourself, you have to compete for yourself. You can't carry the weight of the world on your shoulders, and I think that's really important for people to realize that, yeah, it might be in the back of my head or it might be in my mind once it's over. But in that moment, if you want to be successful, it's so important to focus on your technique, what you need to do, how you got there, the hard work you did to get there, and to bring all that together and do your utmost to win.
What would you tell Simone Manuel or Simone Biles that you wish you would've known at their age?
I think all of the women are so poised. I really find them so amazing, especially Biles. Her comments, her performance, I feel like she's 35 years old, mentally. She's just so incredible. If anything, I wish I could be like her when I was younger. Same with miss Manuel. It could be that society's changed and there are so many things that are different now.
But that's my fear — that someone told them, like a lot of us are told, that you have to be poised beyond your years in order to be respected.
Yeah, but again this boils down to who you are. I don't change who I am. The way I am here or in the airport, if I'm poised then that's just who I am and it's what I encompass. I don't want to be anything different. I don't think that would be being true to myself. Now, if I did have a difficult personality trait then maybe I would have to [change that]. But I think the way I was raised and the way I was brought up, I really stuck to that and I stick to that. When I'm playing, people in general don't say "Serena the black player." They just refer to me as "Serena."
When you're down a set, a racket might get broken or a line judge might get shouted at. Have you ever felt pressure to rein in that part of yourself because you're in the public eye?
I do have a temper tantrum sometimes that I've definitely made an effort to calm down, only because I do want to be a role model and I don't want to send the wrong message. But I also think it shows my passion. It helps me. If I don't have that intensity or that anger, I'm not doing as well as I need to do to win. Sometimes I almost need to get angry to win, which is really, really weird but it works for me.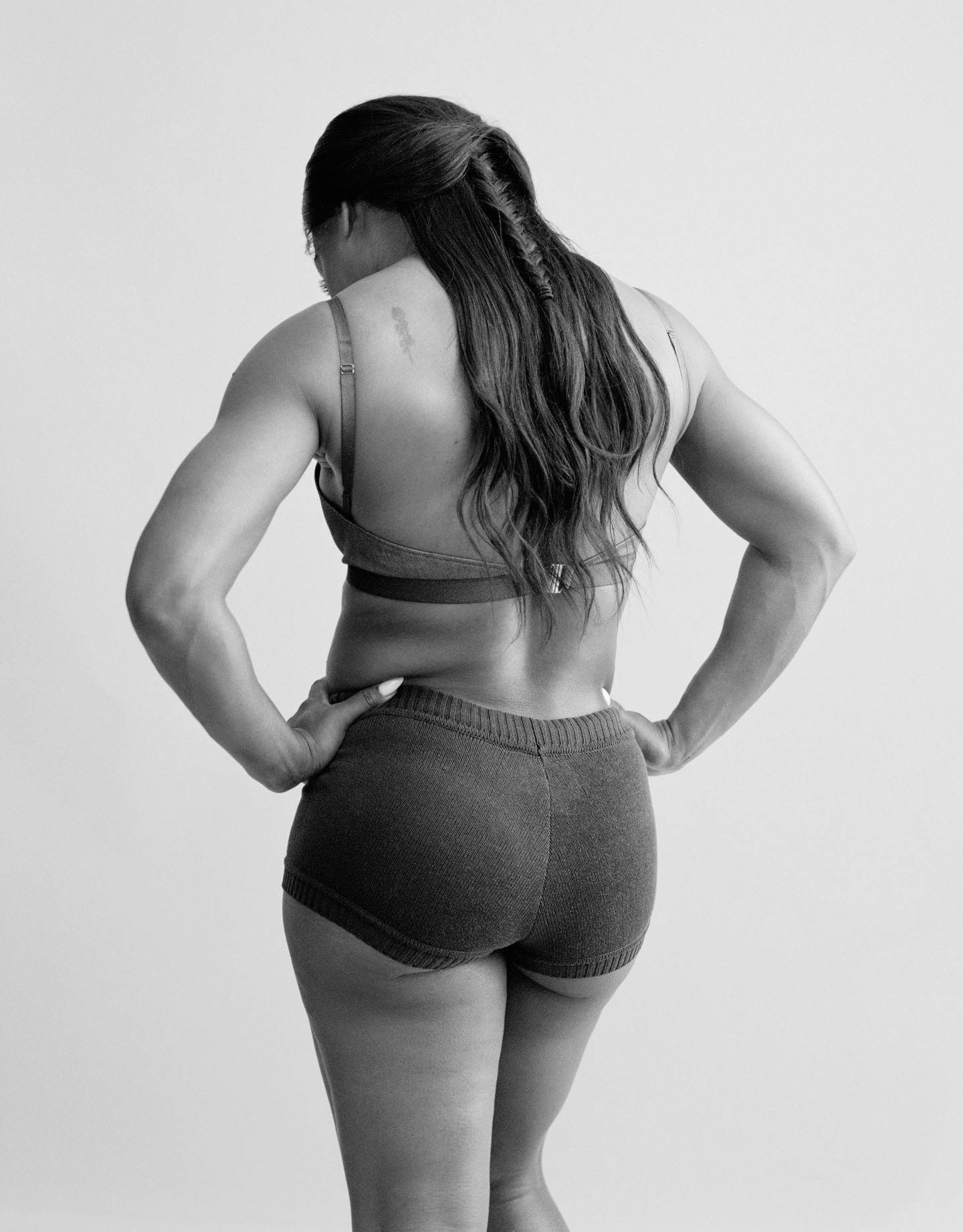 Things are definitely working for Williams, even in a down year in which she has been stumbled by knee and shoulder injuries. She'll have more chances to make history next year, but will face a new No. 1 in Germany's Angelique Kerber and a challenge in Spain's Garbine Muguruza, who upset Williams in the finals of the French Open this year.
Just as it seems that many are finally ready to give Williams her due as perhaps the greatest athlete ever, she will enter the 2017 season facing questions about whether her time at the top has passed. And, of course, there are still reminders that some will always see markers of her identity as reasons to mitigate her accomplishments. When she returned to Indian Wells last year, it was to cheers and a red carpet welcome. This year, though, Indian Wells's tournament CEO held court with the media and said, "If I was a lady player, I'd go down every night on my knees and thank God that Roger Federer and Rafa Nadal were born because they have carried this sport. They really have."
At her post-match press conference, Williams didn't hold back. "Obviously I don't think any woman should be down on their knees thanking anybody like that," she snapped. "I think Venus, myself, a number of players have been — if I could tell you every day how many people say they don't watch tennis unless they're watching myself or my sister, I couldn't even bring up that number."
Has the way that you've handled comments like those at Indian Wells changed over time? You're so much calmer and more measured than most people would be.
Well, I had to learn, like, after every match we have a press conference. I've had to understand that I have to be ready to answer any question, especially if it's a social question. I have to be able to deal with answers on the clock. I don't really have to hide who I am. I am what you see, and I try to take into consideration all angles and all sides and give a really intellectual and just reasonable comment about how I really feel.
As part of that, I know your religion is super important to you, and that Jehovah's Witnesses don't usually talk about politics. Is there a place where you draw the line between "social questions" and politics?
Issues that I feel that I live in and am dealing with, like, Oh, do I deserve less prize money because I'm a female? — yeah, that's something I do speak about.
Do you speak about the possibility America will elect a woman president?
Yeah. How I feel about that is it would be different if a woman was president. But I don't get involved in politics because of my religion.
Do you have any advice for those women who may want to speak up about their experience but don't have the same power and influence as you?
I think that's where the mistake is made, thinking that someone is better or in a better position than anyone else. It doesn't matter your background or where you're coming from. You can speak to your neighbor, you can speak to your friend about how you feel about something. You can post on social media. I think it's really important, first of all, to realize that it doesn't matter if you're living where I'm from, Compton, or if you're living somewhere else — that's what makes the world go round. Each person is just as important as the next. Each person has a voice.
The idea that you have never changed who you are is really powerful. At the same time, how did you approach getting to this point in your career where there really is no roadmap?
People like Arthur Ashe or Althea Gibson or even Zina Garrison, they had to deal with different things on a different level that I didn't have to deal with, especially in terms of race and racism. It's important to not put yourself in a position to be like, I'm better than this person or I'm doing more, I'm this or there's no one like me. That's true that there's no one like me. There's no one like you, no one like the guy down the street. So I don't ever think like that. I never thought about any of this. I honestly started out with a tennis racquet and a dream — everything else came out of that.
Two days after her comeback press conference at Indian Wells, the dismissive CEO resigned. But when the two of us talk about the idea of power, Williams simply shrugs, barely looking up from petting her hair. "The center of attention… Am I? Do I think about it? No. I just think about getting the ball in the center of the racquet to make a shot."
We can debate whether her trajectory is in fact as duplicable as Williams says, whether that mobility really exists in America. We can talk about whether it's indeed a function of hard work that any dreamer, identifying as any race or gender or none at all, can repeat. But it's impossible to know, if we're being honest with ourselves, whether any of us could go on that same American journey and come out soul intact. Serena Williams did, and that is the most difficult of her achievements to match.
Hair Angie Collins. Makeup Natasha Gross. Nails Tina. Location ALLSTARLOCATIONS. Photography Assistants Gabriela Worsz, Charlotte Deregnieux. Fashion Assistant Milton Dixon. Production Assistant Andres Rene Solivan. Special thanks to Katie Wang at American Airlines (LGA).