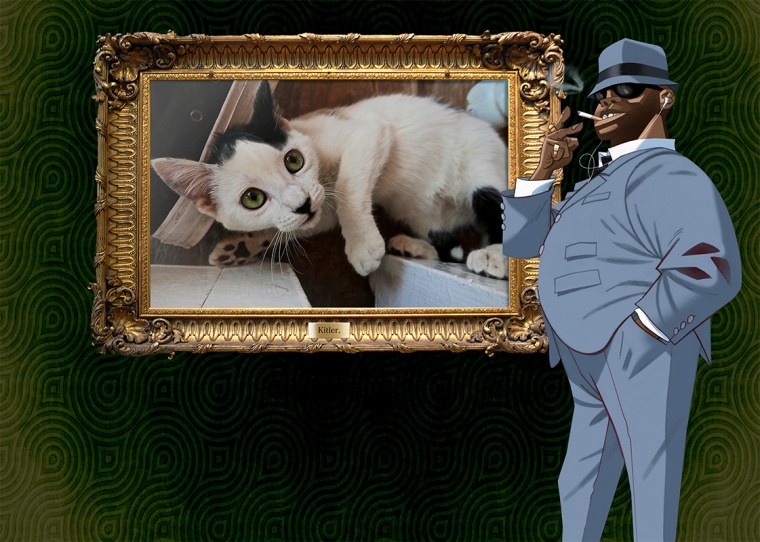 In recent weeks Gorillaz have started showing signs of life after five years away. The animated group, created by Blur's Damon Albarn alongside artist Jamie Hewlett, have been sharing multimedia stories for each of the band members via Instagram. They also teamed up with Jaguar Racing on a new partnership. In July, Albarn said their new album would be ready "fairly soon."
Today, October 10, a new interview with one of the band's characters has been published. Drummer Russel "spoke" to Puss Puss about his love of hip-hop, fashion, and how he came to join Gorillaz. Asked what the future holds for the group and the prospect of new music, Russel remained non-committal and is quoted as saying, "You can expect whatever you like. What is coming will come, whether you expect it or not."
Read the full interview with Russel from Gorillaz here.