The 2017 Women In Toronto Punk Calendar Is 365 Days Of Reclamation
Highlighting the musicians, moms, and moshers of all generations who are part of Toronto's punk scene.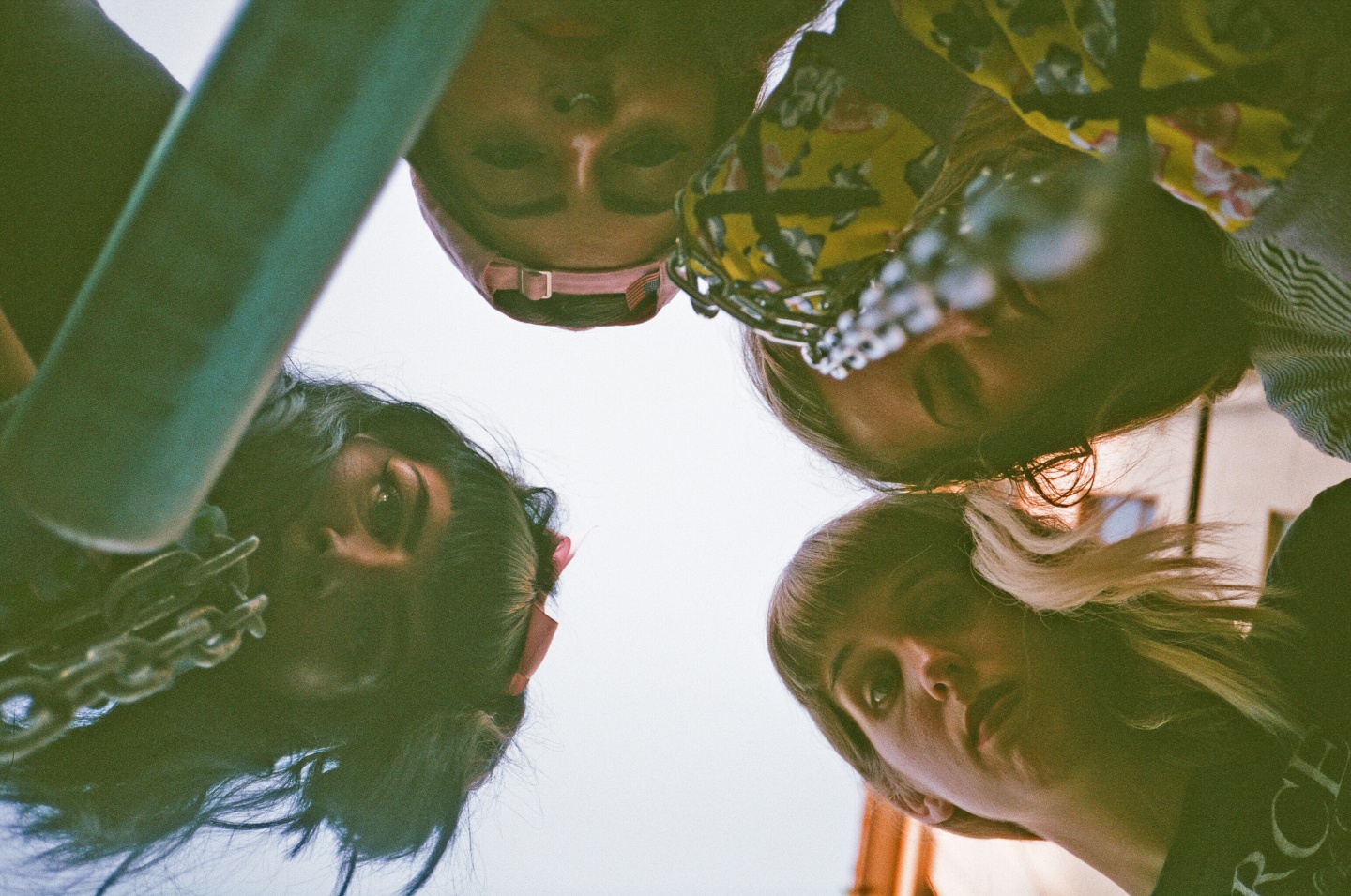 Wall calendars are in a precarious position. Once a necessity, the temporal organizers have been reduced to mere decoration thanks to the rise of smartphones. But the 2017 Women in Toronto Punk Calendar isn't a novelty or an ornament — it's a year-long reminder of the past and current network of women supporting local punk scenes, from musicians and graphic designers, to moms and moshers. Proceeds from the sales go to Community Action For Families, an advocacy group for moms involved in the child welfare system.
The 2017 Women In Toronto Punk calendar is the brainchild of Christina Pap, founder of Blow Blood Records and vocalist for the Cleveland band, Vanilla Poppers, and Marjie Francis, a jewellery designer who also hosts a local radio show called Equalizing X Distort. It will officially launch this weekend at Not Dead Yet, an annual local punk and hardcore festival in Toronto, and is also available for purchase online. And so you can learn more about the women in the calendar "and what they do, as opposed to just showcasing how they look" a zine accompanies each purchase.
The FADER spoke with Pap and Francis about the first generation of punk, and the importance of visibility for women within the punk world.

What was your inspiration for the calendar?
CHRISTINA PAP: I was living in Melbourne, Australia in 2014 and one of my housemates had put up a calendar in the kitchen of some punks — all men — almost naked and posing provocatively in a cheesy way. It seemed a bit lame. A friend and I joked that we could do a better job and started throwing ideas around. Before long, we were planning a nationwide calendar for women in the Australian punk scene [which became the Aussie Gals In Punk Calendar 2015]. Then I was living in Toronto, and thought it would be neat to give it another go.
What was the process of deciding who to feature in the calendar?
MARJIE FRANCIS: There was no shortage of women who sprang to mind; there has always been a ton of really rad punk women in Toronto. I organized a bunch of specific shoots and a few that were a general call out.
PAP: We placed loose genres or ideas around each of the photoshoots as a way of having some sort of theme for the month and not just a random selection, for example, Straightedge Hardcore, Post Punk, Garage Punk, and within bands, or the generation of punk these women initially participated in (such as First Wave, New Generation etc).
I'm interested in the relationship between the subjects and the location of each shoot.

PAP: All the photographs are original and we tried to choose locations that were relevant to Toronto's punk scene currently, and throughout previous years. For example, one photoshoot is set at the long-running venue and bar, The Horseshoe Tavern, and another is at the Kensington Market punk beer bar, Thirsty and Miserable. There's Faith Void, a punk record store in Toronto's west end. And [we chose] a convenience store for the "New Generation" shoot because when you're young you can't get into shows. The goof is that you'll loiter around convenience stores and drink slurpees instead.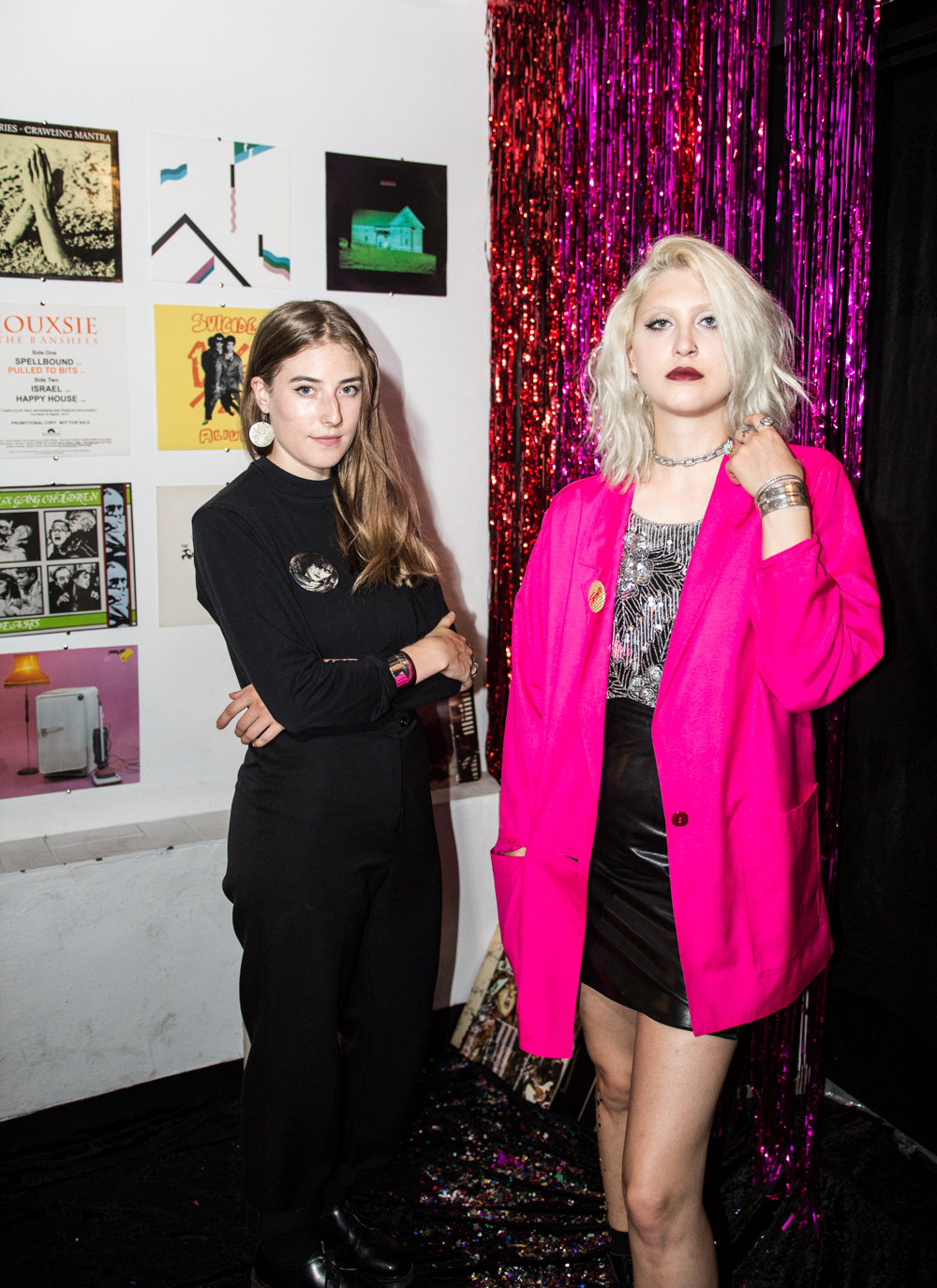 "[T]here's something really nice about women taking photos of women. There's a comfort in spending time with other women and being shown through a woman's lens." — Marjie Francis
How do you feel about the way female bodies are currently represented in Toronto's punk scene? Do you think having women photographers created a different dynamic?
FRANCIS: I feel pretty great about how women show up in the punk scene in Toronto and the international DIY punk and hardcore scene at large. There's still room for improvement, but mostly on the part of the men in the scene who sometimes need to sit the fuck down and listen instead of constantly taking up space. Two of the 12 photos were taken by men and they came out great, and the rest were taken by women. I do think there's something really nice about women taking photos of women. There's a comfort in spending time with other women and being shown through a woman's lens.

Punk scenes all over North America such as the Black and Brown Collective in Chicago and ABC No Rio in New York having been engaging in action to encourage racial and cultural diversity in punk. Did you see the calendar as a way to explore intersectionality in Toronto's punk scenes?
FRANCIS: Often at all-ages, DIY punk shows in Toronto I feel a real sense of joy when I see the diverse cross section of people participating. It looks like a really great scene to be in, but I know that systemic racism, classism, sexism and heterosexism are pervasive. It's so incredibly important to always be listening to people when they are angry or hurt and to make sure our community is a safe place for all of us. As for the calendar exploring intersectionality, I think it's a good start but would love to engage in a dialogue about how to improve upon it.