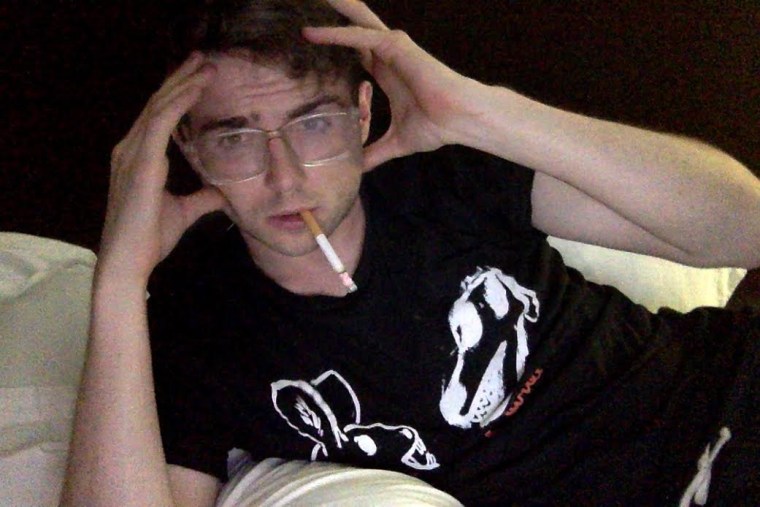 There are 26 songs on It's the Big Joyous Celebration, Let's Stir The Honeypot, Teen Suicide's gloriously disheveled 2016 full-length. Turns out that the Sam Ray-fronted Maryland band recorded even more tracks around that time, and they've complied six of them into the Bonus EP, which was originally made available via a Dropbox link and exists as a kind of spiritual companion to the album. Like Honeypot, it's all over the map in terms of genre and mood; "Lately," an early standout about boredom, sounds like a Belle and Sebastian song with a trillion added layers of echo-y distortion. According to Ray, who's probably one of the more creatively restless and straight-up prolific DIY artists of our time, the EP is "the best goddamn thing [he's] ever released."
"It's made up of six songs, all recorded between the time we turned in and released our last record," he explained to The FADER in an email. "Where that record was an exercise in falling down every rabbit hole possible, this EP aims to arrive at the same conclusion in only six tracks — condensing all of its sprawling sounds and ideas into a collection that somehow feels more complete and 'real.' Don't write it off as Bonus Tracks or B-sides just because of the irreverent title. I can't say enough how happy I feel now that it's going to be more widely available. It's a wonderful thing."
The EP drops November 11 on Run For Cover.