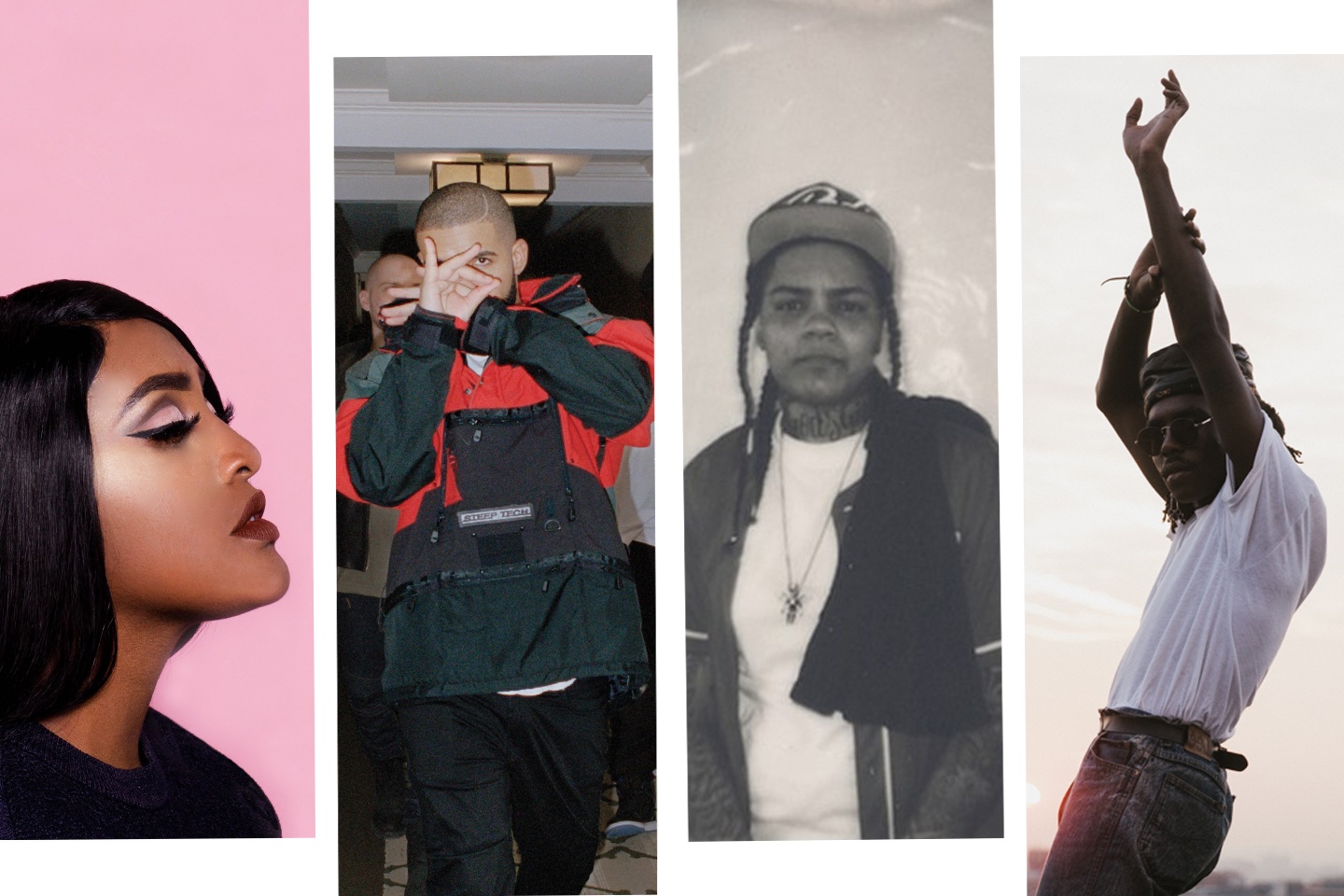 1. If breaking hearts was a crime, I'd do double time, goes Ty Dolla $ign's "Stealing," a ballad-like track off Campaign. We're very into staring at Ty's face in the one-shot video it just got.
2. For his 30th birthday, Drake dropped two new tracks from his forthcoming More Life on OVO Sound. We like "Fake Love" best :)
3. Young M.A. is a force. Her Mobb Deep flip, "Quiet Storm," which just got a video, is an anthem — it's so lyrically strong we wanna spin it every time we walk down the street.
4. Ooh, what a nice collab between Sporting Life, Wiki, and Dev Hynes. The contrast between Dev's slinky sound and the Ratking roughness on "Nothing To Hide" is very cool.
5. Shout out Lil Keish who made the year's best sex-positive dancehall song, "Fuck." An expletive never sounded so good. Also, the clean version is called "Cum Fuck Me."
6. I called to say I'm always fucking right/ and if you try to talk to me I'll bite. Gland's "Cram It" is the ragtag "fuck you" song we've been needing.
7. Bloomington, Indiana band Hoops made a dreamy little song called "Cool 2" — watch the pretty lil' rose-tinted video, too. 🌹
8. Why is all of the art for Dessert's recent tracks close-ups of baby faces? Doesn't matter, because "Cookie" is a low-key sugar rush with some Andrew Bird-like instrumentals.
9. All of Rayana Jay's EP Sorry About That is smooth, but "Too Good," produced by Mikos Da Gawd is the smoothest. You know you want some/ so let me know where you be at.